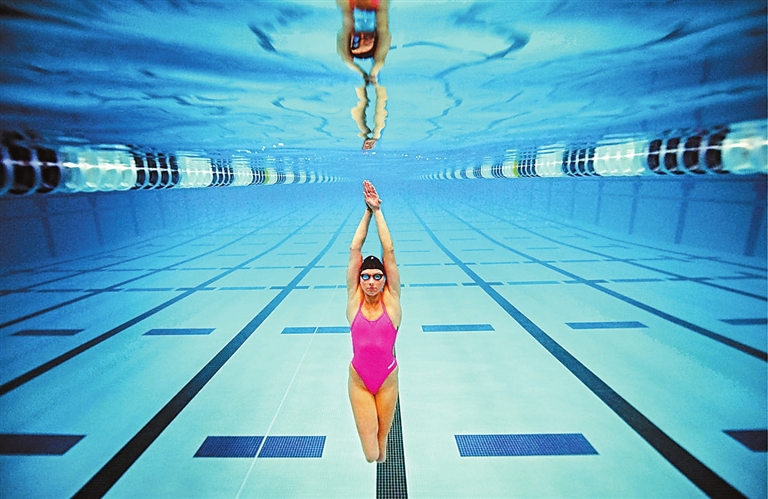 When 13-time U.S. Paralympic gold medalist Jessica Long first learned that Toyota's commercial for Super Bowl 55 would be built around her life's story, she cried. When she saw the ad for the first time, she cried again.
Long is not usually much of a crier, mind you. "But this definitely just pulled out that emotion," she said. "It was so overwhelming, in the best way."
The Toyota ad, which was unveiled in February, tells the story of Long's adoption from a Siberian orphanage and her journey to becoming one of the most accomplished Paralympic athletes in U.S. history. It shows the 28-year-old swimming through scenes from her life, from the orphanage to her parents' living room — an artistic approach that she said gave her a new perspective on her own life experience.
Long entered the world on February 29, 1992, and though she now lives in Baltimore, Maryland, the United States, she was born thousands of miles away.
When Long was born in Bratsk, Russia, she was diagnosed with fibular hemimelia. Fibular hemimelia is a birth defect that results in knee deformities, feet deformities, and shortened limbs.
Following Long's birth, her teenage parents realized they weren't equipped to care for her special needs, so they placed her up for adoption. A couple from Baltimore, the U.S., was delighted to be able to adopt Long, and so Steven and Beth Long took her home.
When Long was about a year and a half old, doctors decided to amputate both of her lower legs. Long later learned to take her first steps with prosthetic legs. As Long grew up, she became interested in a variety of sports and activities, including ice skating, cheerleading, and gymnastics.
But when Long started spending Sunday afternoons at the pool her grandparents had, it was clear she had a talent in the water.
It wasn't long until Long was swimming in competitions, and at just 12 years old, she went to Athens, Greece, to compete in the 2004 Paralympic Games.
While in Athens, Long won three gold medals. The years after that, she went on to compete in the following three Paralympic Games, rack up 23 Paralympic medals across four separate Games (13 of which were gold), 31 world titles, and five world records. Now, she's set to compete in Tokyo this summer.
"No one can take away what I've accomplished, but my life is so much more than the medals. I hope the ad inspires everyone who watches it and serves as a reminder that nothing is impossible. It's totally possible to dream big." (SD-Agencies)