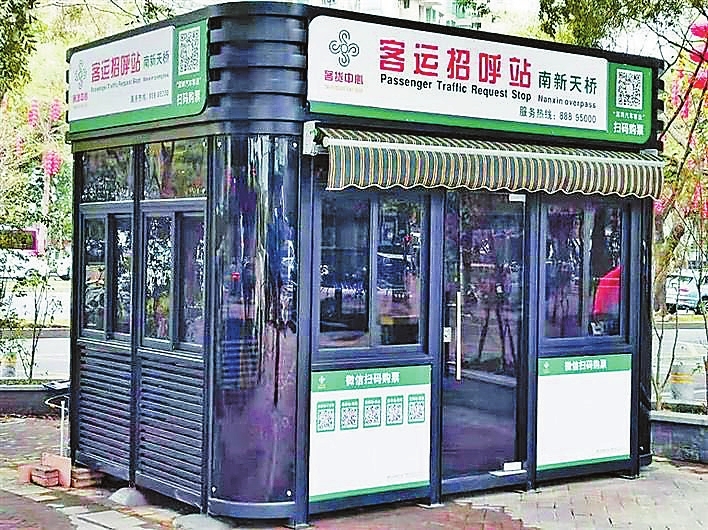 SHENZHEN'S first passenger traffic request stop was recently put into use in Nanshan District, sznews.com reported yesterday.
Residents who have cross-city trips used to go to a district's long-distance coach terminal. Now, they can just go to the pickup stops to save time and money.
The first pickup stop, Nanxin Ovepass, is located in the east of Xin'an Ancient Town in Nanshan. Five lines, to Guangzhou East, Dongguan's Wanjiang District, Foshan, Yangxi and Zijin, have opened operations at the stop, with more than 20 departures per day. In the future, more coach lines to Zhuhai, Huizhou, Heyuan and other places will be opened, the report said. Tailored coach service will also be available.
At present, residents can purchase coach tickets and check information through the official WeChat account of Shenzhen Coach Service (深圳汽车客运).
Compared with the long-distance terminal, the pickup stops are simpler — passengers purchase a ticket online and then wait for pickup at the stops.
Station staff workers check passengers' tickets and body temperature from 6:45 a.m. to 19:45 p.m. Stops are equipped with CCTV (closed-circuit television) cameras, fire extinguishers and anti-terrorism equipment.
The site is also equipped with a hand-held luggage scanner.
(Windy Shao)