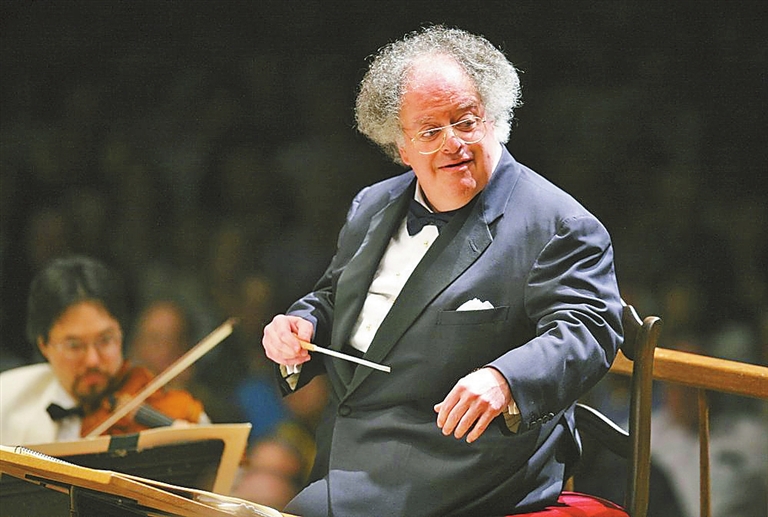 CONDUCTOR James Levine, who ruled over the Metropolitan Opera for more than four decades before being eased aside when his health declined and then was fired for sexual misconduct, has died. He was 77.
Levine died March 9 in Palm Springs, California, of natural causes, his physician of 17 years, Dr. Len Horovitz, said Wednesday.
Levine made his Met debut in 1971 and became one of the signature artists in the company's century-plus history, conducting 2,552 performances and ruling over its repertoire, orchestra and singers as music or artistic director from 1976 until forced out by general manager Peter Gelb in 2016 due to Parkinson's disease.
Levine became music director emeritus and remained head of its young artists program but was suspended on Dec. 3, 2017, the day after conducting a Verdi "Requiem" in what turned out to be his final performance, after accounts in the New York Post and The New York Times of sexual misconduct dating to the 1960s.
He was fired the following March 12 and never conducted again. He had been scheduled to make comeback performances of Brahms' "A German Requiem" this Jan. 17 and 21 in Florence, Italy, but the concerts were canceled due to the coronavirus pandemic.
"No artist in the 137-year history of the Met had as profound an impact as James Levine," Gelb said in a statement. "He raised the Met's musical standards to new and greater heights."
Levine greatly expanded the Met's repertory and was especially praised for his performances of Wagner, Verdi and Berg. He was closely associated with Luciano Pavarotti, Placido Domingo and Birgit Nilsson, who spoke on stage at close to 2 a.m. near the end of Levine's 25th anniversary concert, which stretched on for about eight hours at the Met in 1996.
Domingo recalled working with Levine more than 400 times, his most opera performances with any conductor.
Levine was beloved by singers for forcing orchestras to bend to their needs.
He became on dominant figure in the media age, making hundreds of audio and video recordings that have been released commercially or distributed by the Met and its media partners.
But outrage ensued when the Met in court documents said it found credible evidence that he engaged in sexually abusive or harassing conduct with several people that included inappropriate touching and demands for sex acts over a 25-year period. The Met said it found evidence of conduct that included discussion of pornography, groping, kissing and mutual masturbation.
In addition to his lengthy tenure at the Met, Levine was music director of the Chicago Symphony Orchestra's Ravinia Festival from 1973-93, the Munich Philharmonic from 1999-2004 and the Boston Symphony Orchestra from 2004-11. He conducted at the Richard Wagner Festival from 1982-98, including a new production of "The Ring of the Nibelung" in 1994. He was a regular with the Berlin Philharmonic and the Vienna Philharmonic.
Levine was regarded as the top American conductor following the death of Leonard Bernstein in 1990. He won 10 Grammy Awards and was nominated for 37.
After the allegations of sexual improprieties became public, the Met hired former U.S. Attorney Robert J. Cleary of Proskauer Rose to head its investigation, and the company said more than 70 people were interviewed.
Levine sued the Met for breach of contract and defamation, seeking at least US$5.8 million in damages. New York Supreme Court Justice Andrea Masley dismissed all but one of the defamation claims and the suit was settled in 2019.
Levine is survived by wife Suzanne Thomson, his longtime companion whom he married last year, according to Andrea Anson of his agency; sister Janet Levine and her husband Kenneth Irwin.(SD-Agencies)