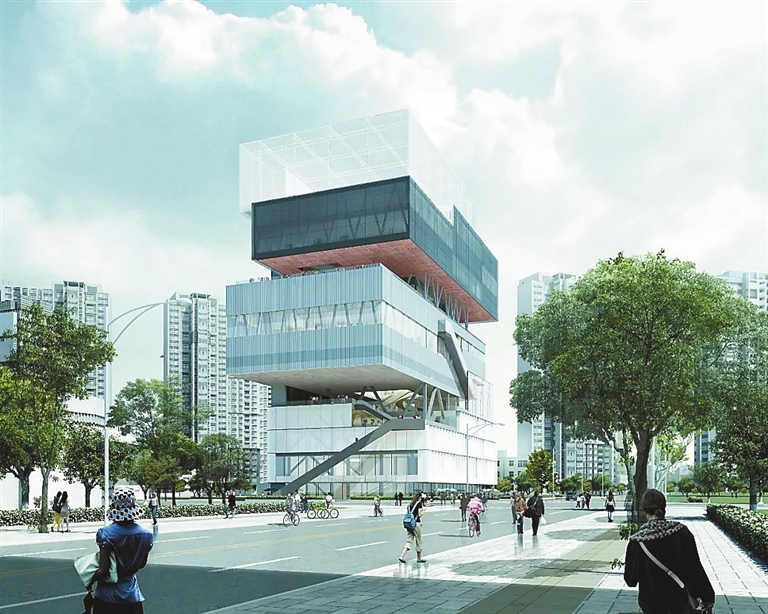 THE main steel structure of the Yuehai Subdistrict Culture and Sports Center is expected to be completed before the end of the year, the Nanshan District cultural and tourism administration said.
The center is located at the intersection of Gaoxin South 11th Road and Keji South Road. It covers an area of 5,760 square meters, with a floor space of 39,461 square meters. The 15-story building will offer public facilities, including a library, indoor swimming pool, basketball court, badminton hall, gymnasium, rooftop tennis court, opera house, community health center and dance studios.
The structure is designed by Nanshan-based cultural company Urbanus. The center will be comprised of box structures stacked on top of each other and different public activity platforms will be interconnected.
The indoor swimming pool is located in the center of the structure that enables swimmers to enjoy the high-tech zone views. The gym is placed on top of the building. The rooftop running track minimizes noise pollution to the surrounding areas. The aerial sports garden offers space for outdoor activities.
(Han Ximin)