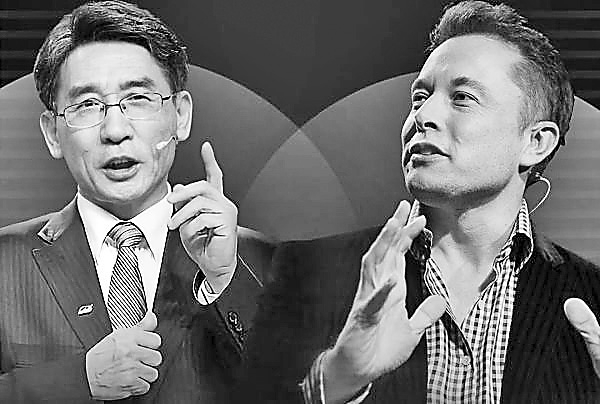 HIGHER learning institutions, especially in natural sciences, should teach students about nature, and at the same time, guide students to utilize their knowledge for sustainable development and integrate their knowledge with social and economic development, Xue Qikun, president of Southern University of Science and Technology, said at the 2021 annual meeting of China Development Forum held online and onsite in Beijing over the weekend.
While talking about the next disruptive technology with Elon Musk, co-founder and CEO of Tesla Motors, Xue suggested that Tesla might consider establishing a corporate university in aspects such as robot programming, which combines education with industrial development.
In a response online, Musk said his company had considered running a corporate university to cultivate talents in robot programming because the future is an era of robots that needs a lot of programmers.
"Our teaching methods should be changed and students can learn some of the knowledge through videos. The classroom education should be more for students' interactive discussion rather than one-way indoctrination," said Musk.
On artificial intelligence (AI), Xue thought any technology is a double-edge sword, just like nuclear energy that can be both beneficial and destructive to humans.
"In terms of artificial intelligence, we should have a red line. When that red line is crossed, we should have solutions and methods to control it," said Xue.
Musk also agreed on regulation over AI. "Regulation on AI is reasonable. To a certain extent, the regulation and symbiosis of artificial intelligence are equally important," Musk said.
Xue also shared his views on the efficient utilization and sustainable circulation of solar energy. "Without fossil fuel energy, none of our high technologies today would exist. However, fossil fuel energy on the earth can be expected to be used up in 50 years based on the current level of development," he said.
(Han Ximin)