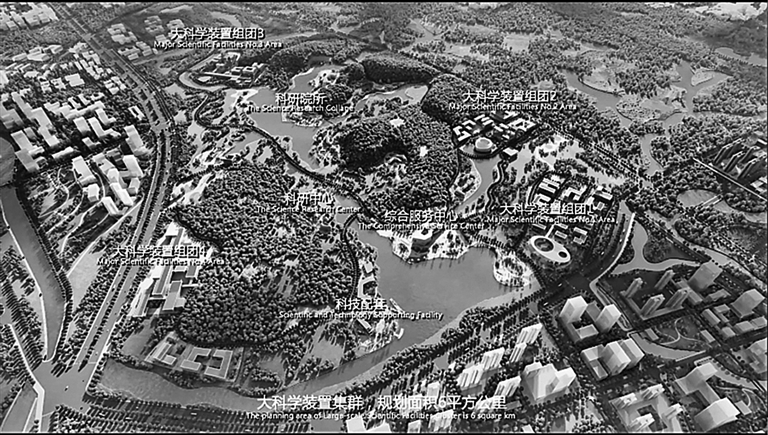 GUANGMING recently unveiled the choice of locations, designs and ecological planning of six land parcels for the building of large-scale scientific facilities and establishing research institutes and higher education institutions.
The six land parcels, covering a total area of 1.19 million square meters, are distributed in Gongming and Xinhu subdistricts, bordering Liantang Reservoir, Loucun Reservoir and Longda Expressway, according to the information released by Guangming's planning authority.
The development of the land parcels will reserve certain areas for future expansion and building designs should be modern, restore the ecology and enhance the protection of the surrounding environment and landscaping, and meet the city's requirements, the authority said.
The area will be a "scientific forest" surrounded by mountains, lakes and trees.
As the core area of Guangming Science City, it will be an area for the construction of three clusters, namely the large-scale scientific facilities cluster, integrated science and education cluster, and science and technology innovation cluster.
Construction of these major scientific facilities will cover 6 square kilometers. The Shenzhen Institute of Integrated Particle Facility and the Phase II of Shenzhen National Super Computing Center will be built there.
Guangming Science City, which is situated in the northwest of Shenzhen, is located at an important node of the Guangdong-Hong Kong-Macao Greater Bay Area and the Guangzhou-Shenzhen-Hong Kong-Macao Science and Technology Innovation Corridor.
Bounded by Longda Expressway in the west, Guangming Science City reaches out to the boundary between Shenzhen and Dongguan in the north and the boundary of Guangming District in the southeast to occupy a planned area of 99 square kilometers.
According to the plan by the Shenzhen Municipal Planning and Natural Resources Bureau and Guangming District Government, the science city is projected to be a core functional area of the Guangdong-Hong Kong-Macao Greater Bay Area International Innovation and Technology Hub as well as a key part of Shenzhen's status as a comprehensive national science center.
By 2025, the science city is expected to take shape as a world-class science city gathering a number of world-class scientific facilities, first-class universities and research institutions, laboratories and industrial incubators.
(Han Ximin)