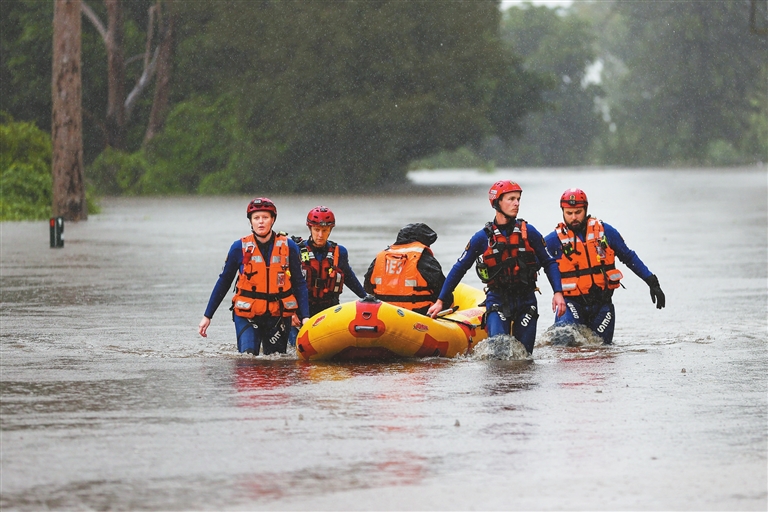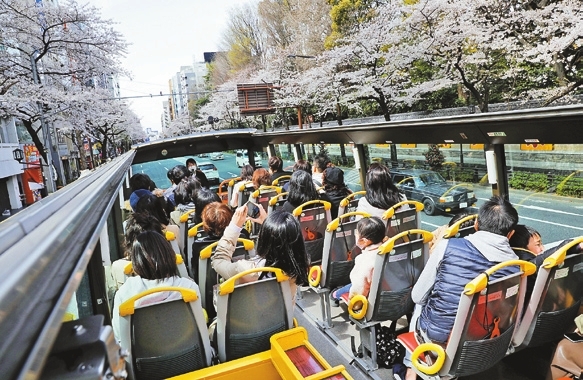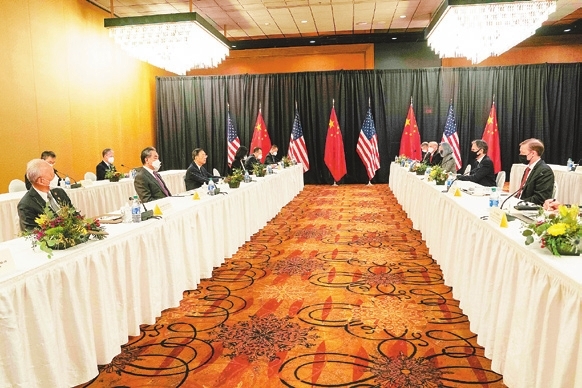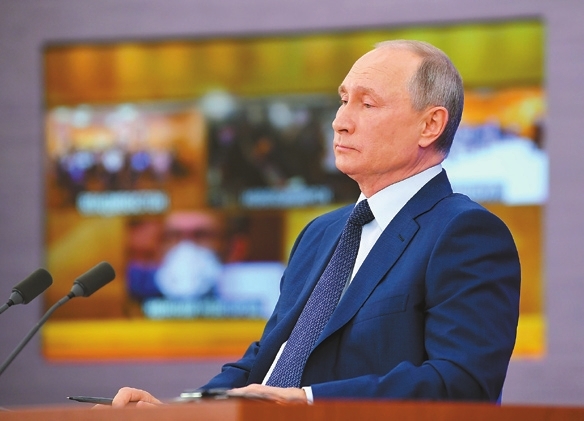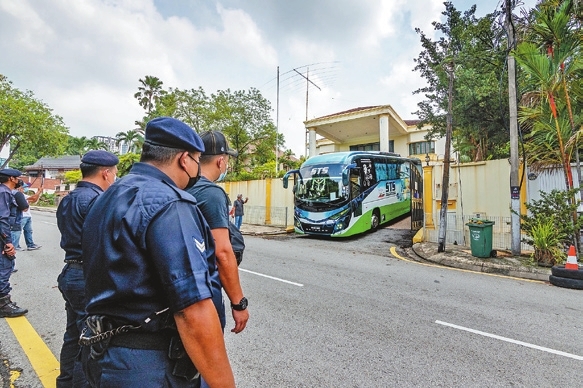 Biggest floods in decades hit parts of Australia
A State Emergency Service rescue team uses an inflatable raft to bring a local resident to safety from a flooded home as the state of New South Wales experiences widespread flooding and severe weather in Australia on Sunday. The federal government in Australia has signed 16 natural disaster declarations in areas spanning the central and mid-north coast, NSW Emergency Services Minister David Elliott said on Sunday.Xinhua
Japan's major tour bus firm resumes operations
Japan's major tour bus firm Hato Bus Co. resumed its operations on Monday following the lifting of a state of emergency in the Tokyo area, allowing passengers to enjoy fresh air and cherry blossoms in full bloom from an open top bus.
The Japanese Government on Sunday lifted the state of emergency for Tokyo and three surrounding prefectures, where restrictions had remained since early January, as the availability of hospital beds had improved in the region.
"I have been working from home for a long time and had no chance to go out. So, [cherry blossoms] cheered me up very much," said passenger Masumi Ishii after the tour.
China, US hold candid, constructive dialogue
A China-U.S. high-level strategic dialogue concluded in Anchorage, the U.S. state of Alaska, on Friday after the two sides had candid, constructive and helpful exchanges, keeping the door open to further communication.
"We had exchanges on our respective domestic and foreign policies as well as the bilateral relationship. This strategic dialogue is candid, constructive and helpful," Yang Jiechi, a member of the Political Bureau of the Communist Party of China (CPC) Central Committee, told reporters after the two-day talks.
Yang, also director of the Office of the Foreign Affairs Commission of the CPC Central Committee, was joined by Chinese State Councilor and Foreign Minister Wang Yi, while the U.S. side was represented by Secretary of State Antony Blinken and National Security Adviser Jake Sullivan.
US-Russia ties nosedive after Biden-Putin tit-for-tat
U.S.-Russia ties nosedived on Thursday after Russian leader Vladimir Putin shot back at U.S. President Joe Biden's description of him as a killer.
In an interview broadcast last week, Biden replied "I do" when asked if he thought Putin was a "killer." Later that day, Putin recalled his ambassador to the United States and on Thursday he pointed out the U.S. history of slavery and slaughtering Native Americans and the atomic bombing of Japan in World War II.
DPRK envoys leaving Malaysia
Democratic People's Republic of Korea (DPRK) diplomats vacated their embassy in Malaysia and prepared to leave the country on Sunday, after the two nations cut diplomatic relations in a spat over the extradition of a DPRK suspect to the United States.
The DPRK flag and embassy signage have been removed from the premises in a Kuala Lumpur suburb. Two buses ferried the diplomats and their families to the airport, where they were seen checking in for a flight to Shanghai.
US, Belgium, France and Japan hold naval exercise
The U.S. Navy said on Sunday it will hold a major naval exercise alongside Belgium, France and Japan in the Mideast amid tensions over Iran's nuclear program in the region.
The Group Arabian Sea Warfare Exercise will see ships from the four countries conduct drills in the Arabian Sea and the Gulf of Oman. Ships involved include the French aircraft carrier Charles de Gaulle, as well as the assault ship USS Makin Island. The Belgian frigate HNLMS Leopold I and the Japanese destroyer JS Ariake also will take part, as well as aircraft from the four nations.(SD-Agencies)