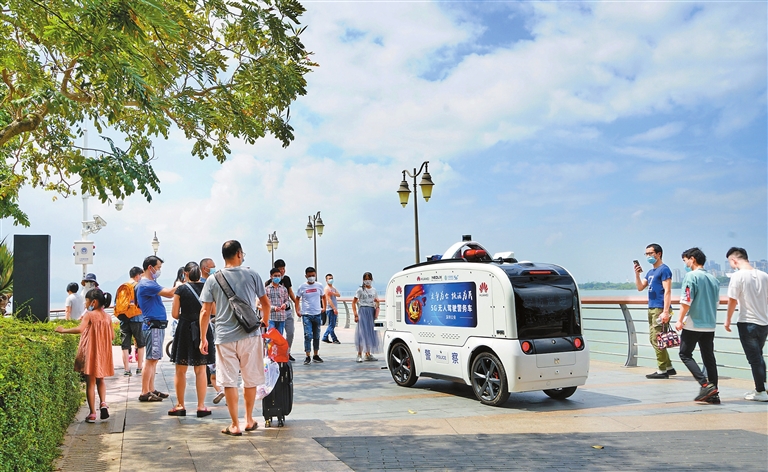 DRIVERLESS or autonomous vehicles will be allowed for testing on expressways after they have obtained registration certificates and licenses from authorities, according to the draft regulations released by the city's legislature on its official website.
These vehicles are capable of sensing its environment and operating without human intervention. However, not all autonomous vehicles are created equal and they have been classified into five levels of automation.
Level 1 and 2 deal with driver assistance and partial autonomous driving. This means the vehicle can run cruise control, acceleration, braking and steering by itself but a driver still needs to be present to take control as needed.
Level 3 deals with conditional automation. The vehicle can handle all important safety functions and drivers act as backup as needed.
Level 4 deals with high automation. At this level, a driver is unnecessary and the vehicle will handle all aspects of driving. However, it can only operate under a specific speed limit and geographical area.
Level 5 deals with full autonomous driving. The vehicle is fully self-contained in all cases.
The regulations, if adopted, will allow driverless vehicles to be tested at Levels 4 and 5 on the city's expressways and trunk roads after approval by authorities. The rules will also authorize the Shenzhen government to choose the districts with good infrastructure facilities to implement tests, demonstrate applications and commercialize the use of driverless vehicles.
As there is no specific regulation on the management of license plates of driverless cars in China, Shenzhen police can issue local license plates dedicated for driverless vehicles that are easily identifiable and convenient for law enforcement in Shenzhen.
The draft also requires related government departments to work out local standards for driverless vehicles and provide a list of qualified vehicles. The ones listed can be sold, registered and licensed in Shenzhen.
The owner or the operator of a driverless vehicle will be held responsible for any accident it causes. If an accident was caused by the quality of the car, the owner and operator can recover their losses from the manufacturer and seller after paying for damages, injuries or deaths according to law. The vehicle owner will be liable for traffic violations and accidents that result from its poor management, inappropriate use and maintenance.
The regulations require the car owner to purchase compulsory insurance for traffic accidents and at least 5-million-yuan (US$766,100) third-party liability insurance. Vehicles that can carry passengers should be covered by a passenger insurance policy.
Shenzhen began its autonomous vehicle trials on a 1.2-kilometer route in the Futian Bonded Zone in December 2017. So far, a total of 144 kilometers of roads in nine districts are being used for trials. Traffic police have also issued 14 licenses for road tests and the accumulative length for tests has reached 18,638 kilometers.
The Standing Committee of the Shenzhen Municipal People's Congress has listed legislation on driverless vehicles into this year's agenda, which is believed to safeguard the development of the industry, guide advancement of technologies, avert risks and encourage innovation. (Han Ximin)