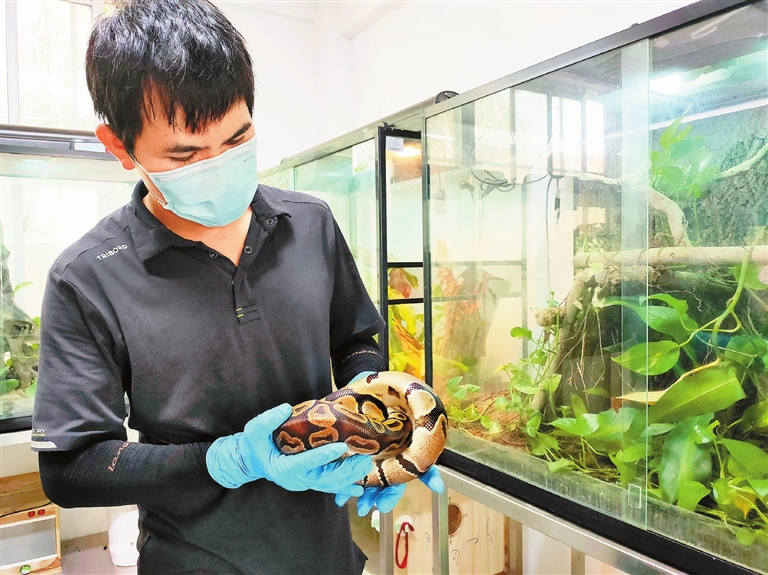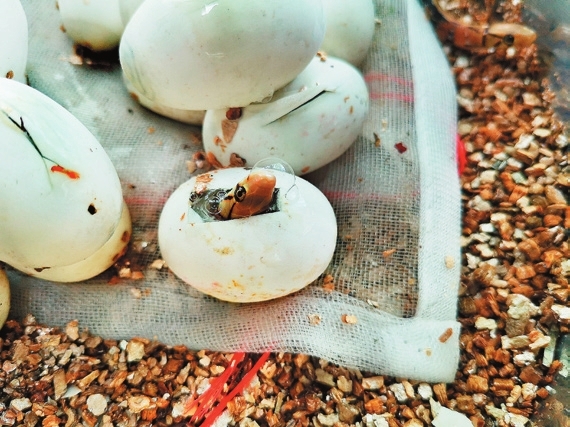 LU YUANNING, a staffer with the city's wild animal rescue center, has raised over 50 types of amphibians and reptiles during his career so far. Among all the animals, Lu has the most contact with snakes, Shenzhen Evening News reported.
"Many people are scared of snakes but I don't have such feeling," said Lu.
Lu cannot remember how many snakes he has kept. When conditions permit, Lu would release snakes to the wild and he would keep those who aren't ready yet.
Lu is keeping over 200 animals in the rescue center at present.
Lu has always been an animal lover from a young age and studied a wild animal-related major. However, he didn't initially work in this field after graduation.
At the age of 30, Lu finally came to the rescue center. "After so long, I realized that I still liked to deal with animals the most."
Lu observed that human beings should always keep a distance with wild animals. "We could understand them but we should not disturb them and feed them," said Lu.
From Lu's perspective, the best way to take care of animals is to observe them closely and keep learning.
Lu said that a 200-kilogram Aldabra Giant Tortoise (Geochelone gigantean) in the center once raised his concerns as the tortoise didn't eat any food.
Given this, Lu observed the tortoise for a half of month and finally found out that the tortoise wasn't eating because it was bullied by an African spurred tortoise (Geochelone sulcata) living in the same area.
After separating the two animals, the tortoise started eating foods.
During this year's Spring Festival, Lu also took the job to answer phone calls from residents.
"I never feel tired at work as this is also my interest. Seeing recovered wild animals back to nature, I feel so proud and satisfied," said Lu.  (Wang Jingli)