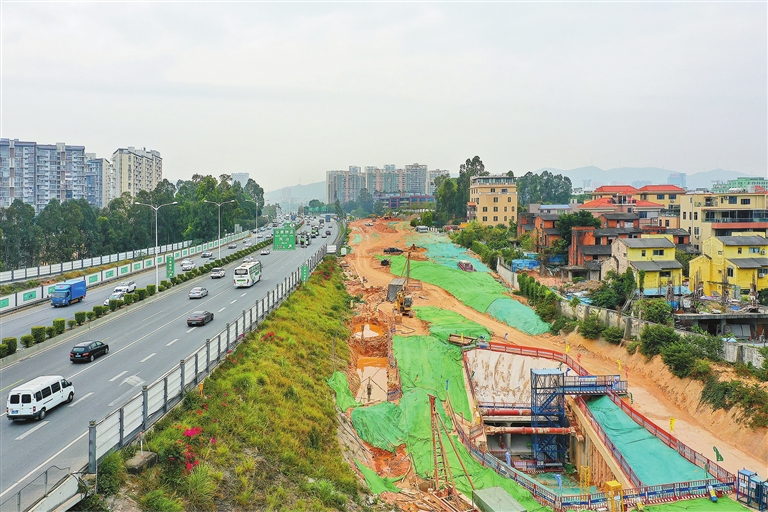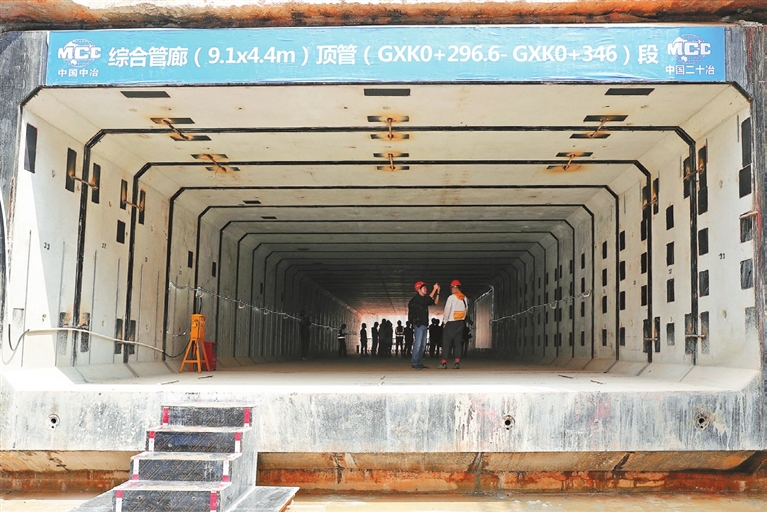 THE first section of the comprehensive underground utility tunnels for water supply, drainage, power and gas along Meiguan Expressway has been completed, Shenzhen Special Zone Daily reported.
The expressway is being expanded and will be turned into a two-way, 14-lane urban highway from a two-way, six-lane one. Seven interchange flyovers and nine footbridges will be built as well.
The 16.36-kilometer comprehensive utility tunnels will be built on both sides of the expressway.
The tunnels will ensure that underground pipelines are placed and operated in an orderly, reasonable and efficient manner, to avoid unnecessary excavations during construction, said He Bing, an engineer with the city's transport and public facility construction center.
Meiguan Expressway, which opened to traffic in 1995, is part of the national G94 expressway network and serves as a major north-south trunk road in Shenzhen.
In 2014, the tollgate of the Meilin-Guanlan section of Meiguan Expressway was dismantled by the city government after purchasing the expressway from its operator. However, traffic has become increasingly congested on the expressway, which prompted the city government to initiate an expansion project.
The renovation covers 7.98 kilometers between the former Meilin Tollgate and Qinghu Flyover. (Zhang Yu)