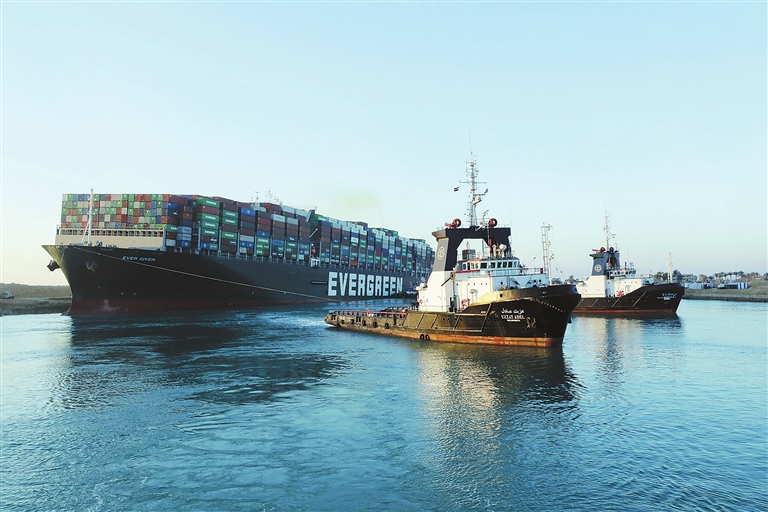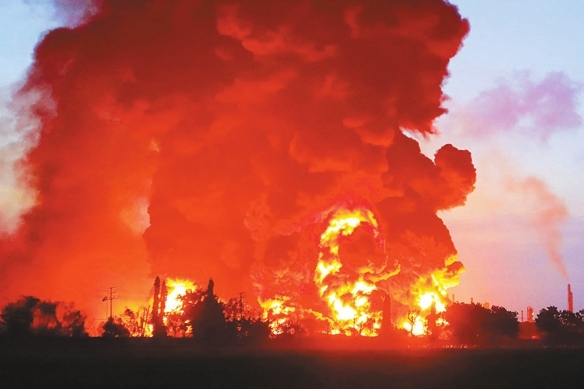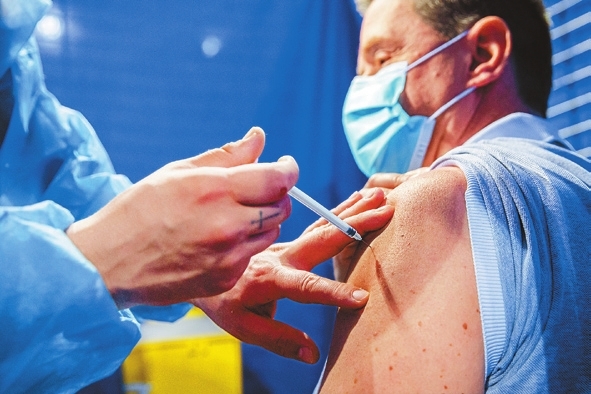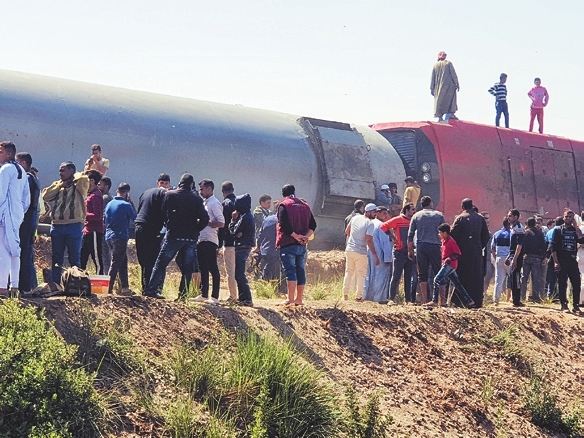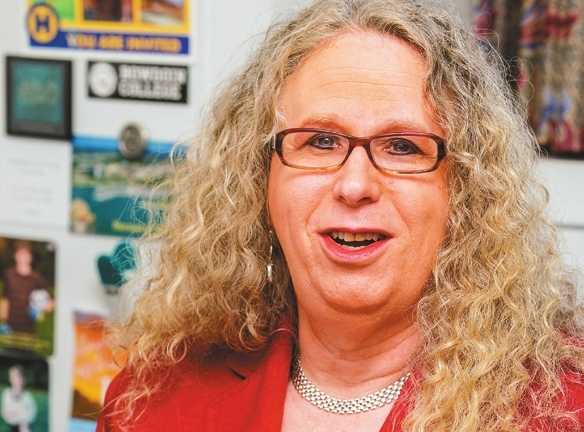 Ever Given in the Suez Canal now afloat
A view shows the container ship Ever Given after it was partially refloated in Suez Canal, Egypt, on Monday. After nearly six days of being lodged aground in the Suez Canal, the Ever Given container ship is now afloat. That's according to Inchcape, a shipping services provider. However, the ship being floated may not fix the entire problem, as the giant Ever Given still needs to be maneuvered to free passage through the canal.
Xinhua
Massive fire engulfs
Indonesian oil refinery
A massive blaze broke out on Monday at one of Indonesia's biggest oil refineries after a huge explosion turned the sprawling complex into a raging inferno.
Firefighters battled to contain the fire at the Balongan refinery in West Java, operated by state oil company Pertamina, as towering plumes of black smoke rose into the sky.
At least five people were seriously injured and about 1,000 local residents were evacuated from the scene after the fire broke out on early Monday morning. The local disaster agency said one person had died from a heart attack after the explosion.
Paris doctors warn of
overload of virus cases
Critical care doctors in Paris say surging coronavirus infections could soon overwhelm their ability to care for the sick in the French capital's hospitals, possibly forcing them to choose which patients they have the resources to save.
The sobering warnings were delivered on Sunday in newspaper opinions signed by dozens of Paris-region doctors. They came as French President Emmanuel Macron has been vigorously defending his decision not to completely lock down France again as he did last year. Since January, Macron's government has instead imposed a nationwide overnight curfew and followed that with a grab-bag of other restrictions.
But with infections soaring and hospitals increasingly running short of intensive care beds, doctors have been stepping up the pressure for a full French lockdown.
Egypt revises death toll from train crash
The death toll from a collision of two trains in central Egypt on Friday has been revised to 19, from 32, Egypt's health minister said in a statement on Saturday.
The number of people injured went up to 185 from 165. Egypt's public prosecutor's office said it had ordered an investigation into the crash, which took place close to the Nile-side town of Tahta, about 365 km south of Cairo.
The health ministry said on Friday at least 32 people were killed when two trains collided in Egypt — with dramatic footage of the aftermath showing people screaming and covered in soot in an overturned car.
US Senate confirms transgender doctor for key post
Voting mostly along party lines, the U.S. Senate last week confirmed former Pennsylvania Health Secretary Rachel Levine to be the nation's assistant secretary of health. She is the first openly transgender federal official to win Senate confirmation.
Levine had been serving as Pennsylvania's top health official since 2017, and emerged as the public face of the state's response to the coronavirus pandemic. She is expected to oversee Health and Human Services offices and programs across the United States.
DPRK accuses UN of double standard
The Democratic People's Republic of Korea (DPRK) on Monday accused the United Nations of a "double standard" over its reaction to the nation's recent missile launches, warning it of a serious consequence.
Last week, the DPRK fired two short-range ballistic missiles into the sea. The U.N. Security Council subsequently adopted a resolution to renew the mandate of U.N. experts monitoring sanctions against the DPRK. The DPRK also condemned U.S. President Joe Biden for "provocation" after he criticized its recent missile launches.(SD-Agencies)