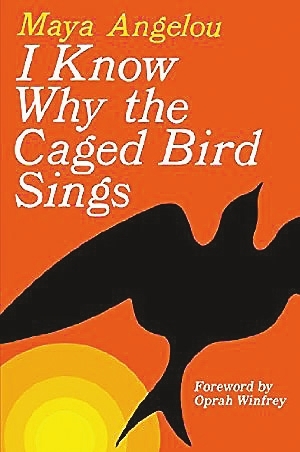 Maya Angelou's first memoir captures the sweetest, purest and the most honest inner voice of a black child who grew up to be a writer and civil rights activist.
At 3, Maya was sent to her grandmother, along with her 4-year-old brother Bailey to Stamps, Arkansas with her grandmother, a privileged Black person. Her grandmother had a very strict and old-fashioned way of living. Maya was well educated and so was her brother. They went to good schools and was top of their classes. However, Maya and her brother endured the ache of abandonment and the prejudice of the local "powhitetrash."
Then, when Maya was 8, her father turned up to take her and Bailey to live with their mother and the mother's boyfriend in St. Louis. Maya was soon raped by the boyfriend, although the little girl seemed not to understand what happened at first. She has to live with the consequences for a lifetime. Years later, in San Francisco, Maya learns that love for herself, the kindness of others, her own strong spirit, and the ideas of great authors ("I met and fell in love with William Shakespeare") will allow her to be free instead of imprisoned.
This is a book as joyous and painful, as mysterious and memorable as childhood itself. It captures the longing of lonely children, the brute insult of bigotry, and the wonder of words that can make the world right.
Its almost lyrical style means the memoir reads almost like fiction. In fact, Angelou is credited with redefining the boundaries of autobiography, intending to "write an autobiography as literature."
(SD-Agencies)