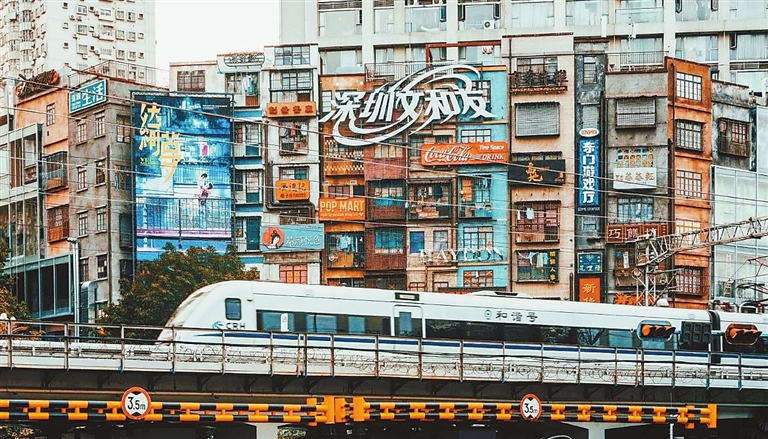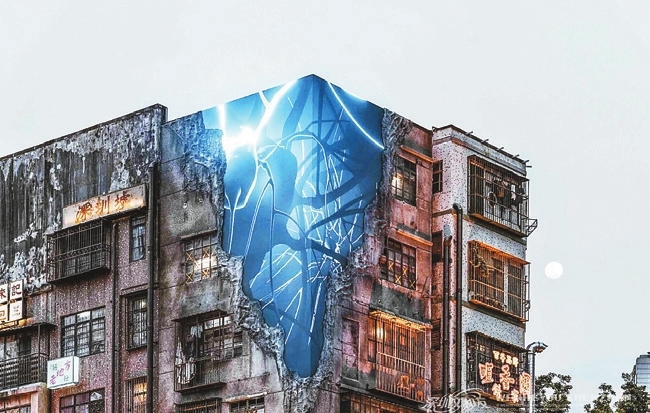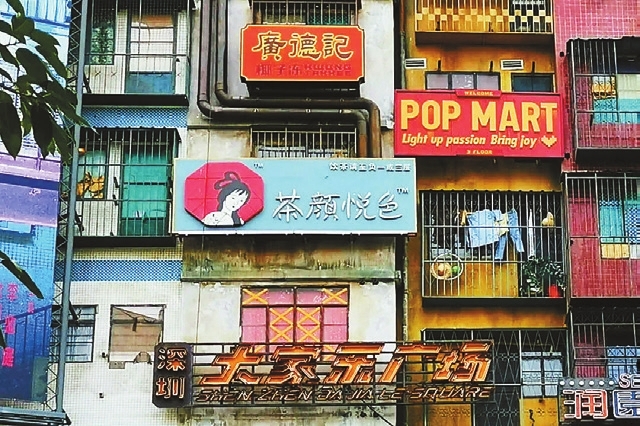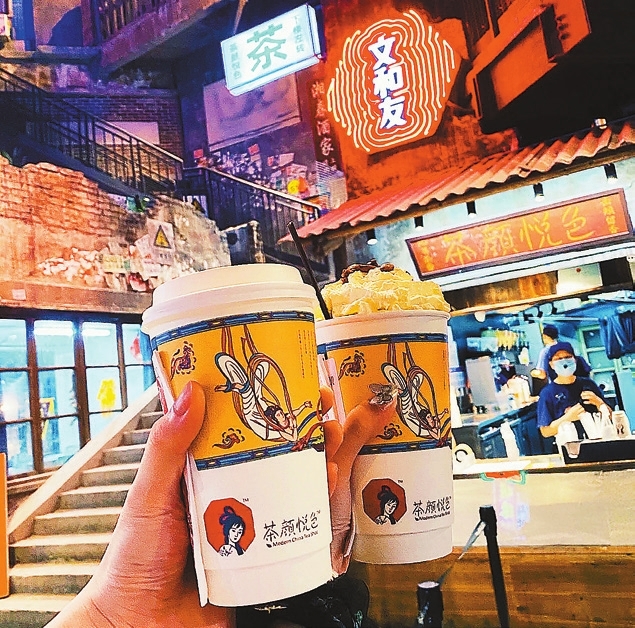 Zee Wong
zedwong126@126.com
FOUNDED in 2011 in Changsha, Wenheyou, or Wen & Friends, replicated local street culture of the 1980s by selling dishes including fried food, crawfish, sausage and fermented stinky tofu. Despite its humble beginning as a small street stall, it evolved into a '80s culture themed park — Wenheyou Superb, dreaming big to become the Chinese counterpart of Disney in the food realm. Proven to be successful in Changsha, Wenheyou Superb expanded its circle of influence. Having opened in Guangzhou on June 19, 2020, it now opened in Shenzhen on Thursday.
Spanning 30,000 square meters, Wenheyou Superb in Shenzhen is six times larger than the one in Guangzhou, and one-third larger than that in Changsha. It is located in Dongmen in Luohu District, near the Luohu Checkpoint, a gateway between Shenzhen and Hong Kong. This newly opened mall aims to target consumers from both cities.
The exterior of Wenheyou Superb Shenzhen continued its retro-style as in Changsha, employing residential buildings with windows protected by steel bars. Deliberately worn signs with antiquated fonts and designs showed a glimpse of what to expect: A Shenzhen street-never-sleeps market, the Coca-cola time museum, the Dongmen game center and an immersive theater.
As of now, more than 60 catering brands have joined, covering delicacies from places including Shenzhen, Guangzhou, Hong Kong, Macao, Chaoshan area, Shunde and Hunan. Note that the famous Shajing oyster and Guangming grilled pigeon from Shenzhen are assured of a place in the mall. The much-expected modern China tea shop Chayanyuese from Changsha also opened a seasonal shop that will run for three months.
According to a report by Epic Commercial, Wenheyou Superb Shenzhen expected 10,000 visitors on the opening day. This would not be a surprise, as the number of visitors to Wenheyou Superb Changsha during the past National Day Golden Week holidays in 2020 was as high as 68,000 per day, with restaurants receiving over 30,000 reservations on average, according to Jiangsu Business News.
What made people flock to Wenheyou Superb in Changsha? It could be the holistic experience of traveling back to the 1980s, as if through a wormhole.
Do not be astonished if you find a barber shop with radio broadcasting "news" from the '80s, or a foot spa center with a black and white TV set playing documentary films. Striving to gratify almost every nostalgic feeling of the old Changsha, Wenheyou Superb included disco, a video game center, billiard room, mahjong club, and more. It was surely a paradise for those who want to make a retreat to the past.
In addition to the unique experience, the social influence of entertainment celebrities made people even more enthusiastic. Pop star Zhang Yixing shot his music video "Grandmother" at Wenheyou Superb, and the blockbuster reality show "Sisters who Make Wave" held a retro disco party there. Many people followed the craze, just to have their photos taken at Wenheyou to have them posted on social platforms.
Undoubtedly, the huge flow of visitors undermined the experience. On Dazhongdianping, a Chinese customer rating platform, more than 999 comments complained about the wait time and the food portion. Among the negative comments, services and the food quality were much criticized. "Pick any small shop that put its heart into the food on a Changsha street, it would be better," wrote one netizen.
Interestingly, Wenheyou Superb grew out of a 10-square-meter shop called Old Changsha Frying Club, selling fried skewers reminiscent of the founders' childhood memory of the city. The line "Do you remember what Changsha was like when you were young?" was scribbled on the wall.Hopefully, Wenheyou Superb Shenzhen would evoke the fond memories of the long-time Shenzheners and leave a favorable lasting impression.