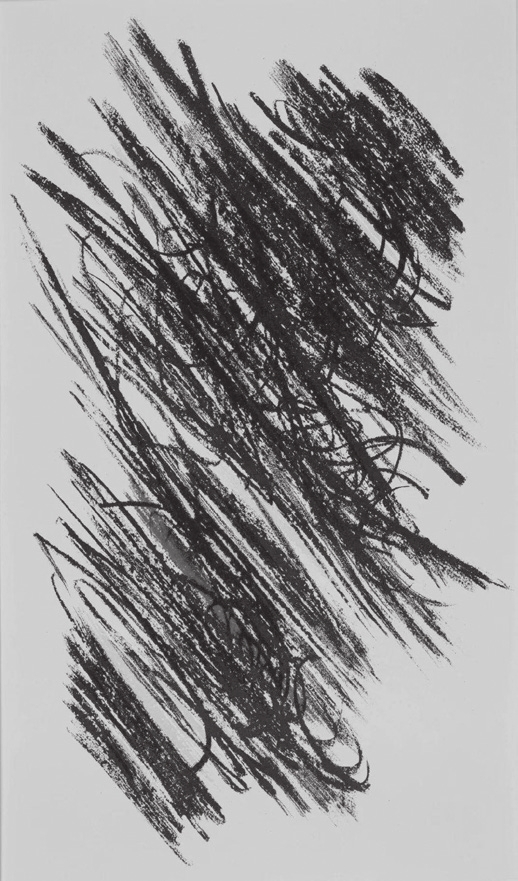 Abstract paintings by FrenchGerman artist Hans Hartung (1904-1989) are on display at the Shenzhen Art Museum. Entry is free.
He is known for his carefully composed, almost calligraphic arrangements of black lines on colored backgrounds. Hartung's idiosyncratic paintings and lithographs were created with distinctive swirls, scribbles, and hatch marks he made by scratching, erasing and reapplying pigment.
Born in 1904 in Leipzig, Germany, Hartung studied philosophy and art history at Leipzig University but left before graduation to study art at academies in Dresden, Leipzig and Munich. Moving to Paris in the late 1920s, the artist joined the French Foreign Legion and was later imprisoned by the Gestapo during World War II, both for serving in a foreign army and for his "degenerate" painting style.
After the war, Hartung became associated with the artists Jean Fautrier and Pierre Soulages, who had also adopted a spontaneous and gestural style free from rigid formal constraints. Hartung's works would go on to have a significant impact on U.S. abstract painters during the early 1960s, including Helen Frankenthaler and Sam Francis.
In 1960 he was awarded the Grand Prix of the Venice Biennale.
He had a decisive influence on the postwar generation of abstract painters in Europe. Hartung's later works became progressively calmer and more stable.
His works are collected by the Tate Gallery in London, The Museum of Modern Art in New York City, the National Gallery of Australia in Canberra and the Hirshhorn Museum and Sculpture Garden in Washington, D.C.
Dates: Until April 11
Hours: 9 a.m.-5 p.m.
Venue: Shenzhen Art Museum,
inside Donghu Park, Luohu
District (罗湖区东湖公园内深圳
美术馆)
Metro: Line 5 or 7 to Tai'an
Station (太安站), Exit C and then
take a taxi (SD News)