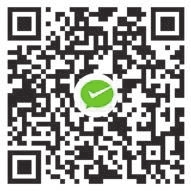 THE international standardization of practices for blockchain electronic invoice technology, developed mainly by Shenzhen's tax bureau and Tencent, was recently approved and published by IEEE Standards Association (IEEE SA), Shenzhen Special Zone Daily reported.
The IEEE Recommended Practice for E-Invoice Business Using Blockchain Technology is the world's first international standard for blockchain-based applications of e-invoice businesses.
It provides a foundation for blockchain-based implementation solutions for e-invoice business, which will help optimize the user's experience while also maximizing business efficiency, according to the IEEE SA website.
IEEE, the Institute of Electrical and Electronics Engineers is the world's largest technical professional non-profit organization. IEEE SA, an operating unit within IEEE, has developed widely recognized global standards in a variety of industries.
The development of these standards was initiated by IEEE back in May 2019. The proposal won support from the United Kingdom, Switzerland, Sweden, Spain, Brazil and other countries, and was voted through by IEEE SA in December 2020. In March 2021, IEEE officially released the final draft of the standards. Representatives of IEEE board said that blockchain e-invoices would be an important infrastructure for the future society's economy.
The approval means that China's blockchain e-invoices technology has gained acknowledgment from international authoritative institutions and will contribute to the standardization and guidance of relevant applications globally.
In 2018, a blockchain e-invoice platform, developed by Tencent and Shenzhen's tax bureau, was launched, making Shenzhen the first Chinese city to apply the technology. This progress in international standardization will speed up the application of blockchain technology in the worldwide tax sector.
Meanwhile, the "Easy E-invoice" (开票易) feature was recently added to Shenzhen's platform in order to further optimize paperless application and issuance of invoices on the Internet. Anyone interested can scan the following QR code for detailed instructions.
An officer from the tax bureau said Shenzhen's blockchain e-invoice technology has been deployed in 117 different industries. At present, over 25,000 companies nationwide are using the platform. Since its launch, the system has handled over 60 billion yuan (US$9.16 billion) in transactions. More than 47 million blockchain e-invoices have been issued, with the average daily number of invoices exceeding 120,000.
(Xia Yuanjie)