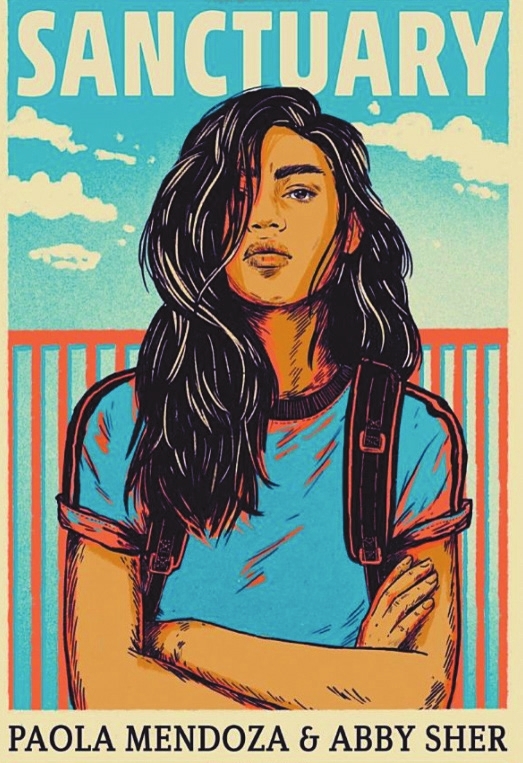 It's 2032, and in this near-future America, all citizens are chipped and everyone is tracked — from buses to grocery stores. It's almost impossible to survive as an undocumented immigrant, but that's exactly what 16-year-old Vali is doing. She and her family have carved out a stable, happy life in small-town Vermont.
Vali, a girl of Colombian descent, lives with her mother and brother. The family lost their father to a traumatic immigration incident, and Mom supports them by working on a dairy farm. Vali is undocumented but carries a "fake chip" in her wrist that she uses to scan into her public school and various government buildings.
When Vali's mother's counterfeit chip starts malfunctioning and the Deportation Forces raid their town, they are forced to flee. Now on the run, Vali and her family are desperately trying to make it to California, a sanctuary state that is currently being walled off from the rest of the country. But when Vali's mother is detained before their journey begins, Vali must carry on with her younger brother across the country to make it to safety before it's too late. The plots get the blood pumping, and the familial portrait rendered throughout the fast-paced drama is rich in symbolism.
A stunning work of YA dystopian fiction driven by the ardent voice of a teenage protagonist, the novel captures the United States' currently ominous immigration policies and extends them to violent extremes, making the stress and fear of living as an undocumented person come alive through the foil of a technocratic surveillance state. (SD-Agencies)