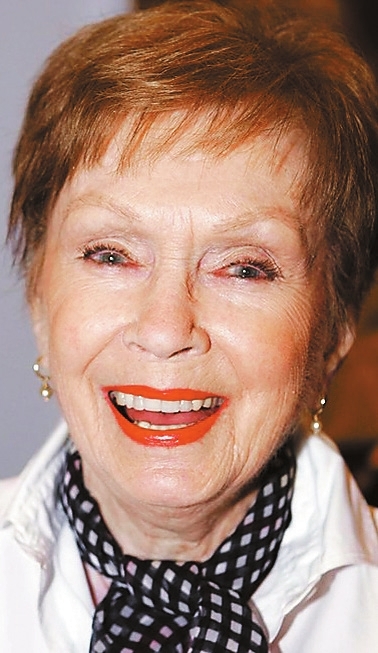 Gloria Henry, best known for her role as family matriarch Alice Mitchell in the hit '50s and '60s sitcom "Dennis the Menace," has died. She was 98.
Henry's daughter, Erin Ellwood, confirmed to The Hollywood Reporter and Variety that her actress mom died on Saturday, just one day after Henry's birthday.
She also confirmed the news in a heartfelt Instagram post on Easter Sunday.
Ellwood shared a second Instagram post in honor of her mother on Monday and asked her followers to consider donating towards an animal advocacy group in honor of Henry.
Born in New Orleans on April 2, 1923, Henry began her acting career with Columbia Studios in 1946, landing the lead female role in the 1947 horse racing film "Sport of Kings." She went on to appear in films like "Rancho Notorious," "Triple Threat" and "Miss Grant Takes Richmond," which she starred in opposite Lucille Ball.
In 1959, Henry began playing Alice Mitchell, the mom of Jay North's Dennis Mitchell, in the CBS sitcom "Dennis the Menace." The series, which was based on Hank Ketcham's comic, also starred Herbert Anderson, Joseph Kearns, Jeannie Russell, Gale Gordon, Sylvia Field, and Sara Seegar.
After a years-long break from Hollywood following "Dennis the Menace," Henry returned to television in the 1980s with roles in "The Brady Brides," "Falcon Crest and Dallas." In the '90s, she appeared in TV series including "Hunter" and "Doogie Howser, M.D."
Her final acting appearance was in a 2012 episode of "Parks and Recreation."
Henry is survived by her three children, daughter Erin and sons Jeffrey and Adam, whom she shared with her late ex-husband Craig Ellwood.
(SD-Agencies)