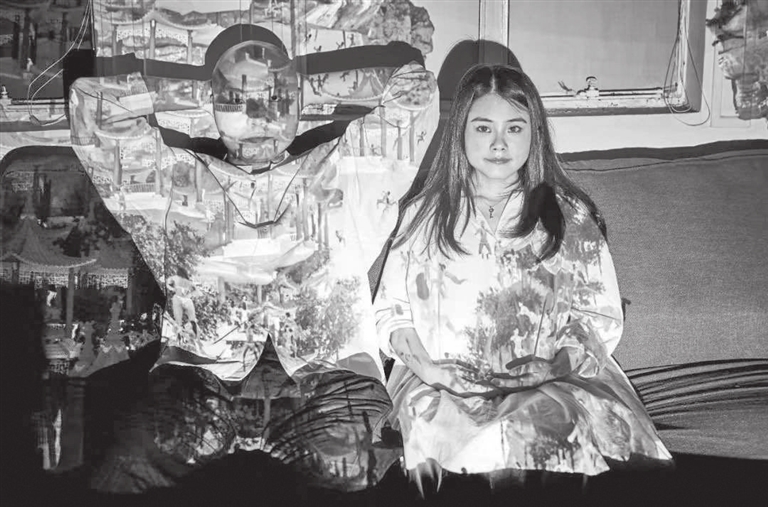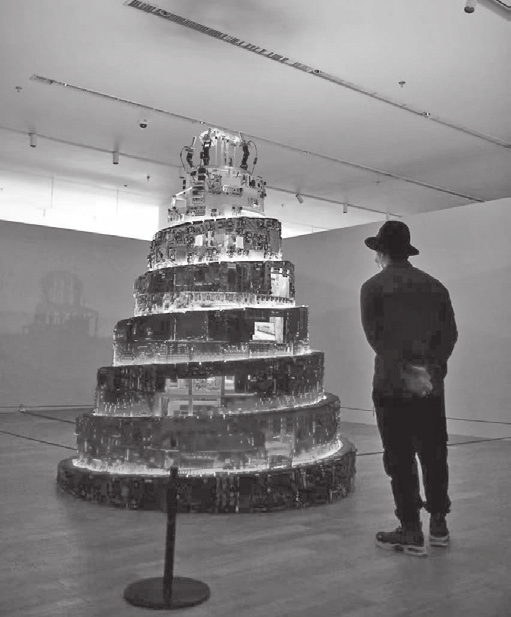 Five new media musicians and artists will perform at four shows at the art museum inside the Guangming Culture and Art Center, as a spinoff event of the ongoing "The Crossing" new media exhibition running until June 6 at the museum.
This weekend, visual artist and new media producer Wang Meng will show off his intricate visual designs while guzheng player Yu Miao will accompany him. Creating a dialogue between the acoustic sounds of the guzheng and the atmospheric and textual pull of electronic music, it will be a perfect match that floods the senses. While a lot of the details will be improvised on the spot, the trust between the two performers grounds their sound, creating a lushly organic, delicate and transcendent duet between tradition and modernity.
Zhang Chi, a graduate from the music and computer departments of the University of California, San Diego, will also perform at the shows this weekend. Zhang uses MaxMSP and TouchDesigner to synthesize sounds and videos.
During the May Day holiday, electronic musician Wang Changcun and sound artist Li Yanzeng will bring experimental music with visuals. Wang is a complex noise-maker in the style of the great Polish musician Zbigniew Karkowski (1958-2013). An active member in the Chinese experimental music circle, Wang has released albums under the Sub Rosa and Post Concrete labels and performed solo and with ensembles at multiple sound art events throughout China, Brussels and France.
Combining experimental sounds and interactive videos, Li is renowned for building a "digital jungle" at his live shows. At the same time, he will create an open passage for audience members, leading everyone to listen to unknown sounds. He hopes everyone can respect the individual sensory system through sound art and collect self-perception to create new possibilities amid their experiences.
Shows: 4 p.m., April 10-11 (Wang Meng + Yu Miao, Zhang Chi); 4 p.m., May 1-2 (Wang Changcun, Li Yanzeng)
Tickets: 80 yuan
Booking: WeChat account "GuangmingArtCenter"
Exhibition: Until June 6
Venue: Art museum inside Guangming Culture and Art Center, Guanguang Road, Guangming District (光明区观光路光明文化艺术中心美术馆)
Metro: Line 6 to Fenghuang Town Station (凤凰城站), Exit B
(SD News)