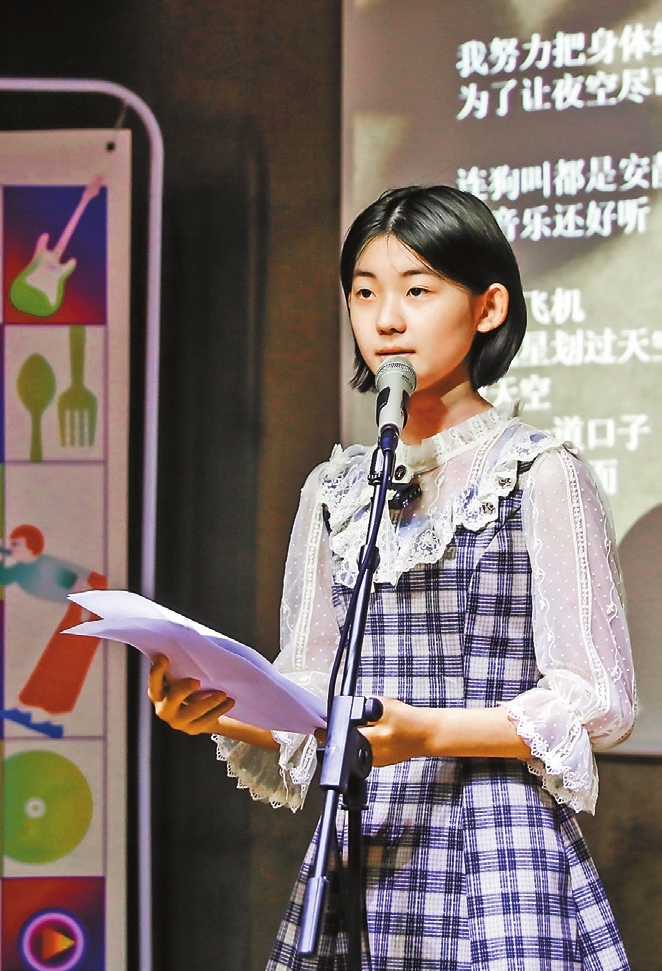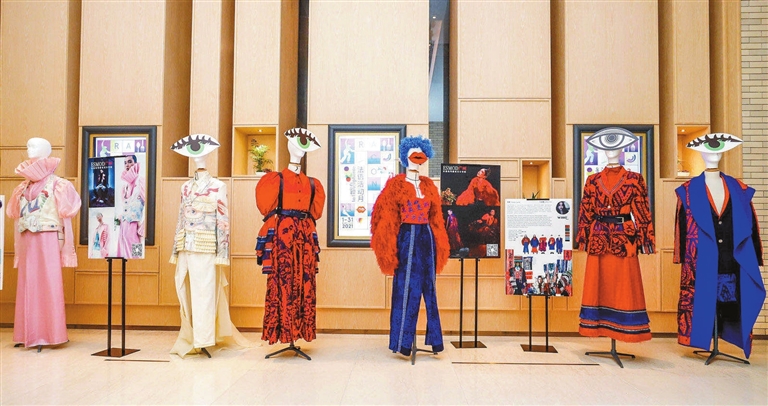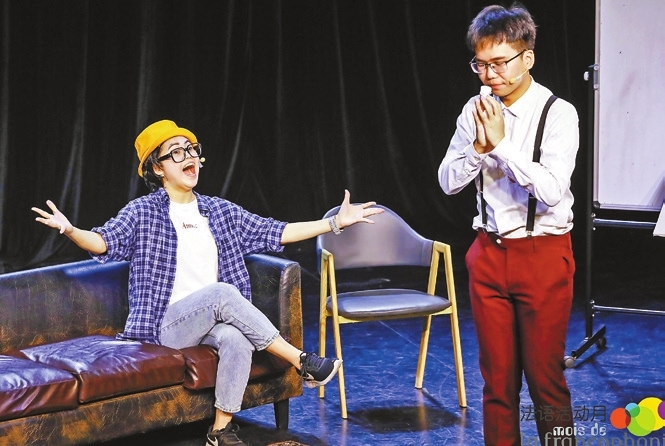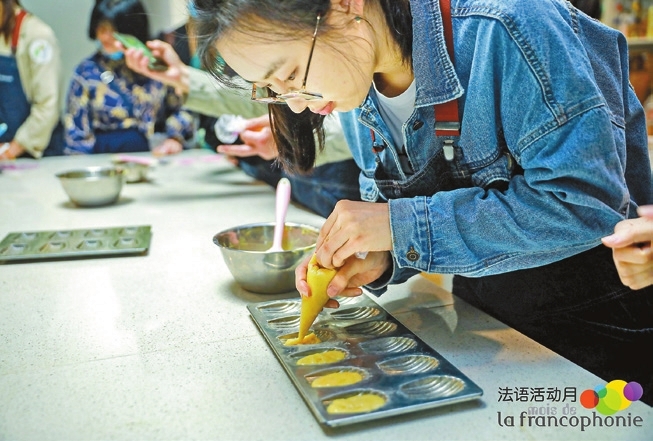 Lin Songtao
254238712@qq.com
THEMED "Telling," the 25th Mois de la Francophonie organized by the French Embassy in China in collaboration with diplomatic institutions was held in China over the past month.
People in 20 Chinese cities discovered the diversity of French expression through dozens of events, which mainly featured workshops, lectures, performances, film screenings, exhibitions and competitions both online and on-scene.
"Springtime of the Poet" is an important poetry celebration in France, and has been held in many other countries. This year, themed "Desire," the celebration was held in five Chinese cities. Poets from China, France and other French-speaking countries and regions delivered their poems on scene and through videos in Beijing, Chengdu and Shenzhen. There were other events including a lecture on poet Charles Baudelaire and poetry seminars that discussed the renowned French literary group Oulipo in Shenyang, Wuhan and Beijing.
Siv Leng Chhuor, Consul General of France in Guangzhou, spoke highly of the celebration. "This was the first 'Springtime of the Poet' event held in Shenzhen. Both France and China are countries of literature, and poetry is always in a rather special position. … The influence between Chinese and French poetry is mutual. I would say that the Chinese read Baudelaire, Rimbaud and Hugo's poems as much as the French read poems from Su Shi, Li Bai and Du Fu. … I hope this event will strengthen the cultural ties between China and France," she said.
"Shenzhen is an important city for France and they have close relations in various fields. It's the city I've visited the most in the past three years. I hope that in the future, more events between France and Shenzhen, between France and China, will be held here," she added.
In addition, "female" is a highlight of this year's festival: The exhibitions "Female Scientists in History" in both Guangzhou and Shenzhen gave visitors a chance to know about successful women working in the field of science in French-speaking countries and China; titled "Women in Tech," a female talent sharing salon for Chinese and French talents was held at Yuehai Subdistrict in Shenzhen; and an exhibition in Guangzhou Library traced the life of Marguerite de Crayencour, who is one of the greatest French writers and poets, also the first female member of the Académie Française.
France is a country full of an atmosphere of fashion. Hosted by ESMOD Guangzhou, an exhibition from March 6 to 21, offered visitors insight into the evolution and current status of Western fashion. Doctoral researcher Sabine Ichikawa in Guangzhou lectured on "Fashion: A Carrier for Cultural Expression and Perception, a Driving Force for Economic Development."
It's well-known that France is famous for its desserts. During the festival, chefs in Guangzhou taught children to make the iconic madeleine and chocolate lava cakes in workshops. Additionally, adults took part in a wine tasting workshop and learned how to set an authentic French table in Guangzhou.
A selection of animated films, comedies, dramas and documentaries took audience members around the world to explore the different cultural and linguistic characteristics of French-speaking countries and regions. At the Consulate General of Canada in Guangzhou, people appreciated the Swiss documentary "À l'école des Philosophes" with a greeting video by the main character Adeline Schopfer. Also, "Tintin Moonwalker" was screened at Alliance Française in Guangzhou and at Nanshan Book City in Shenzhen.
Participants from 18 to 25 years old joined a series of national competitions with the theme of French songs, dramas and translation, which was conducted in various Chinese cities.
Furthermore, children experienced games such as fencing and duck-fishing at a French cultural event held at the French International School of Guangzhou. There were also classic puppet shows that students at Shekou International School in Shenzhen enjoyed.