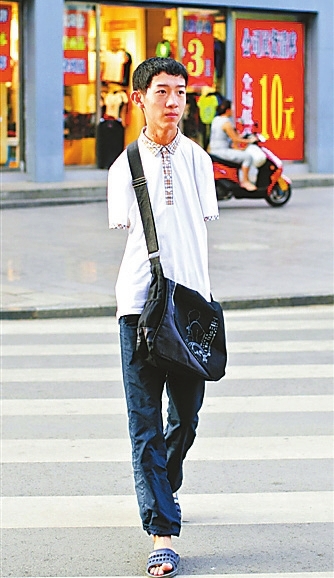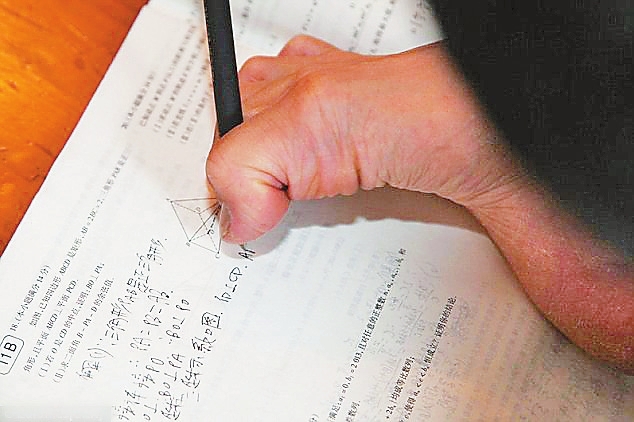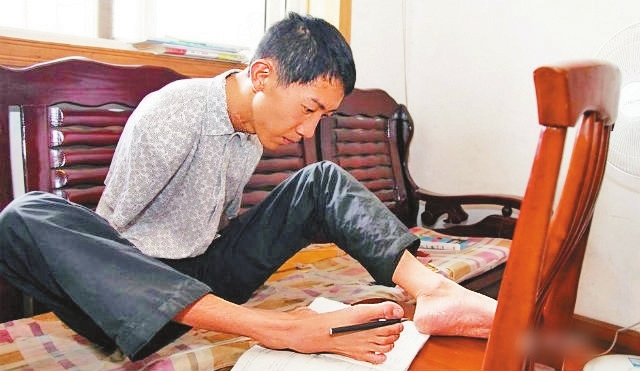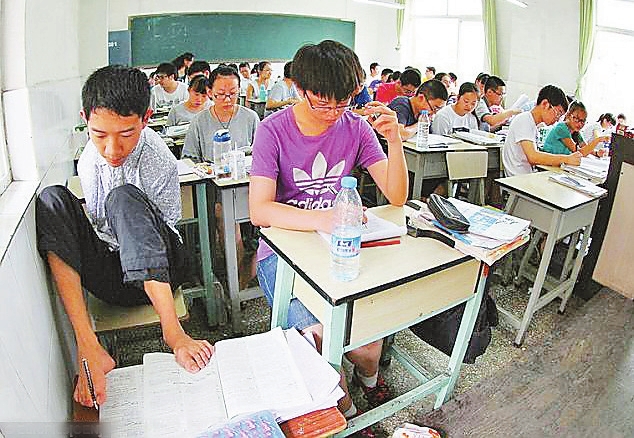 Recently, Tongji University arranged a heart-warming written examination area for a postgraduate candidate Peng Chao, who is armless and has to write with his foot — with a special "desk" to ensure he can complete the exam. The young man was later admitted to the university's Law School with high scores in preliminary exam, retrial, and interview.
Peng lost his arms when playing with his friend at the age of 6. They wandered too close to a nearby high-voltage power line and Peng received a life-threatening electric shock. After five surgeries, doctors were able to save his life — at the cost of amputating both of his arms. Although it was a hard journey, now the 26-year-old Peng has learned to do everything with his feet: eating, drinking, studying, and even gaming.
On the morning of March 27, Peng approached the teachers at Tongji Law School asking for "two hard chairs." Learning of his challenges, leaders of the Graduate School of Tongji University believed it was necessary to provide services for this special candidate to make sure that he could successfully finish the exam. Therefore, Tongji University specifically found two wooden stools and a plank for Peng, installing them as a special desk in the examination classroom.
Having completed all the exams in the same time as other candidates, Peng successfully acquired the offer. "I'm so thankful to the teachers of Tongji, they were so considerate when I came to take the test," he said.
For undergraduate studies, Peng was admitted to Sichuan University Law School with a total score of 608 in the National College Entrance Examination. The self-motivated young man also loves poetry, and has participated in Chinese poetry competitions several times. He is also a fervent "League of Legends" fan.
"Although there're some inconveniences, I still want to keep up with the pace of everyone else, and do what others can do," he said. "I always have a belief in my heart: I can do it, as long as I make greater efforts!"
(China Daily)