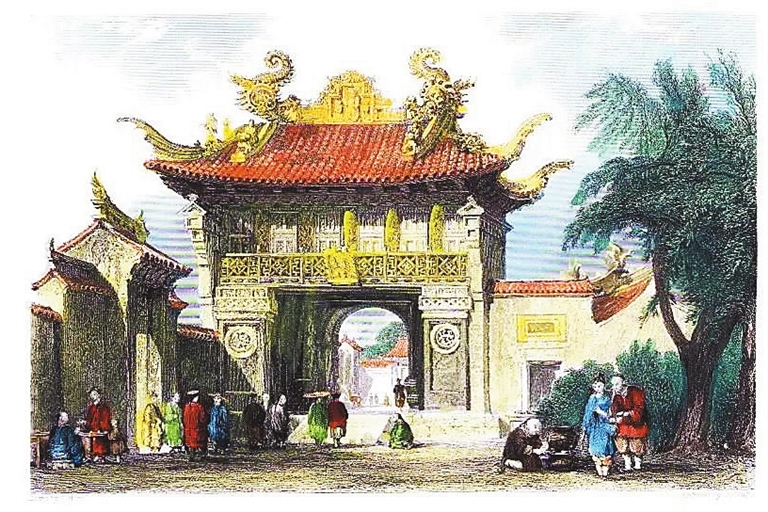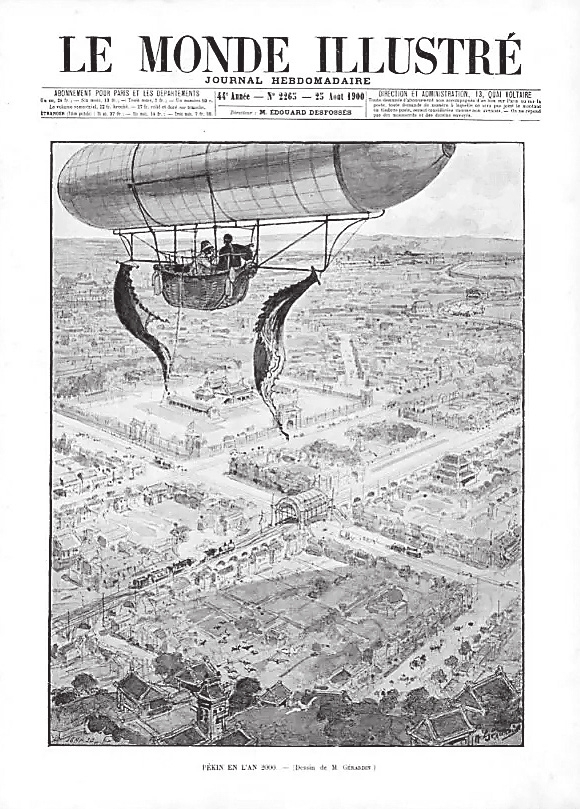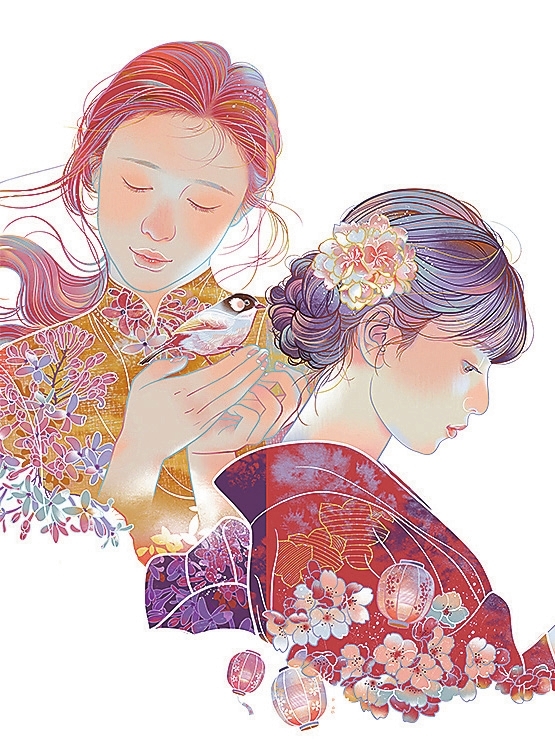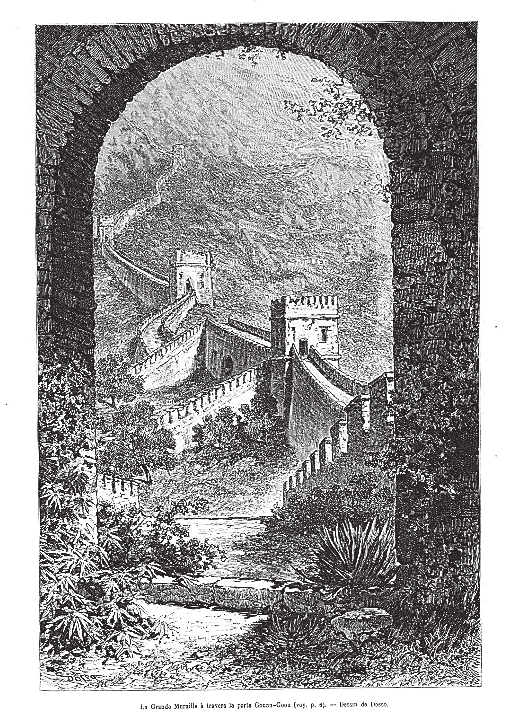 Two illustration exhibitions featuring China in old European prints and works from Chinese illustrator Li Min are on display at Alili Art inside Nantou Ancient Town.
What was China like from a foreign perspective over 100 years ago? The exhibition "Ancient European Prints of the 19th Century" organized by the Shenzhen Illustration Association reveals the answer. It showcases more than 100 precious works, which were printed on wood, copper, steel and lithographic plates in Europe.
In the French pictorial magazine Le Monde Illustrée's August 1900 issue, it depicted imagined Beijing scenes in 2000. Many of the illustrators had not been to China and they created these illustrations based on previous paintings and descriptions. This time-traveling story is narrated in the first part of the exhibition.
In the landscape section, a highlight among all exhibits is a collection of paintings of the Old Summer Palace, also known as Yuanmingyuan. Other scenes present major cities of China including Beijing, Shanghai, Suzhou, Guangzhou and Wuhan. The qualities of these illustrations are fully equivalent to today's photos and possess very high historical value.
Visitors also have a chance to see the likeness of famous figures in Chinese history, such as Emperess Dowager Cixi, in Western publications. Also, some illustrations describing ordinary people are on display, such as Tibetan high priests, street vendors and blind people selling food.
Another exhibition "The Years of Bridging China and the World: Artworks of Li Min" presents a series of works that Li had painted over the past 10 years for China Daily newspaper's global edition.
Li graduated from the Academy of Fine Arts of Tsinghua University and now is a high-ranking editor of China Daily. She has created more than 500 front-page illustrations for the newspaper's global edition, which has won the Best International Newspaper Award of the annual British Newspaper Industry Awards. Li creates unique expressions in her works by integrating the artistic styles of the East and the West, and by using vivid brushstrokes, she conveys a kind of new-style art for Chinese illustration to the public at home and abroad.
At the exhibition, visitors can buy Li's newly-published illustration album, which has over 100 detailed illustrations, stories behind the creation and introductions of painting methods. Buyers can get two free tickets to the exhibition. Also, there are creative products including books, folders, silk scarves and eye masks developed from illustrations by Li on sale in limited quantities. Moreover, Li will attend a book-signing event at Alili Art and interested enthusiasts can follow the WeChat account "illus2013" to receive further information.
Dates: Until May 9
Hours: 10:30 a.m.-9 p.m. (Tue.-Fri.), 10:30 a.m.-9:30 p.m. (Sat.-Sun.)
Tickets: 30 yuan for two exhibitions
Venue: Alili Art, inside Nantou Ancient Town, Nanshan District (南山区南头古城内阿哩哩艺术馆)
Metro: Line 1 to Taoyuan Station (桃园站), Exit B, and then walk northward for 20 minutes
(Lin Songtao)