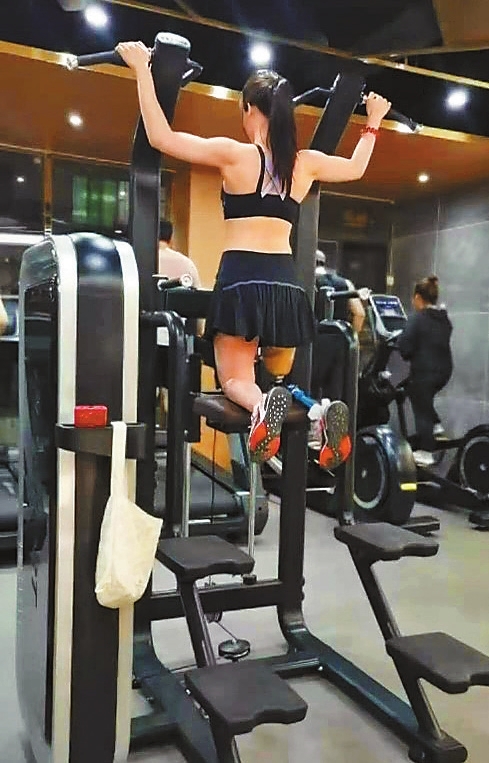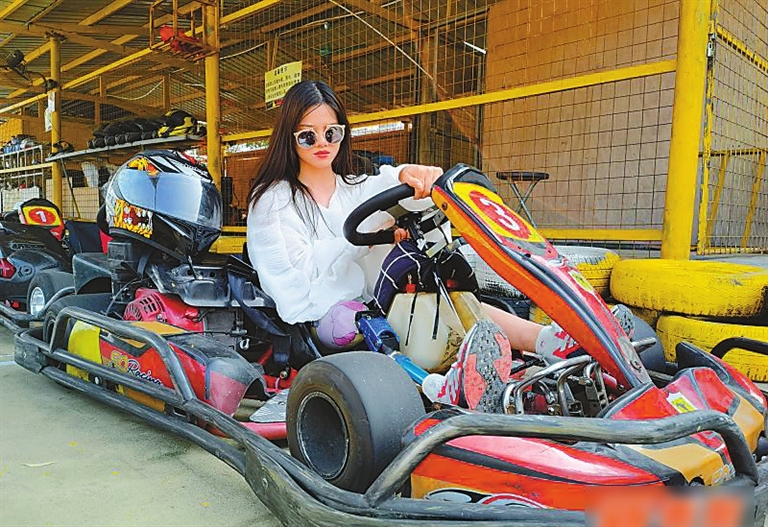 ZHOU HUI, in her 20s, who had her right leg amputated after a car accident, regained confidence since she fell in love with fitness.
Several video clips about her working out in gyms went viral on the Internet, drawing people's attention to the construction of a barrier-free environment in Shenzhen.
"As long as you don't give up on yourself, there is still hope for everything. The car crash took my leg away when I was 4. Many people thought people like me would have trouble walking," Zhou recalled to Shenzhen Economic Daily.
It was by chance that she passed by a gym in a wheelchair three years ago. To her surprise, a saleswoman handed Zhou a leaflet advertising the fitness programs. "Yes, you can!" She encouraged Zhou enthusiastically.
After that, Zhou decided to try the program. With the guidance and support of trainers and other fitness enthusiasts, she gradually discovered the joy of exercising. At the very beginning, she wore long pants to cover her prosthetic leg. After Zhou started to build upper body strength and posture by toning and sculpting her arms, back, neck and shoulder and experience spinning, she felt increasingly comfortable while working out in the gym. Her firm abs have dazzled and motivated hundreds of thousands of netizens.
Zhou moved from Changsha to Shenzhen more than one year ago. She is impressed with her barrier-free life here. On a scooter, she found no obstacles accessing the subway, tourist attractions and other facilities. Also, Shenzhen residents are willing to assist people with disabilities.
Zhou became an ambassador of Shenzhen Accessibility Promotion Association in November 2020, contributing to its publicity for promoting accessibility.
Currently, a black list and a red list of barrier-free construction in Shenzhen are being compiled. Institutions and companies who are interested in appearing on the red list can submit applications via email to cjrnews@qq.com. (Xia Yuanjie)