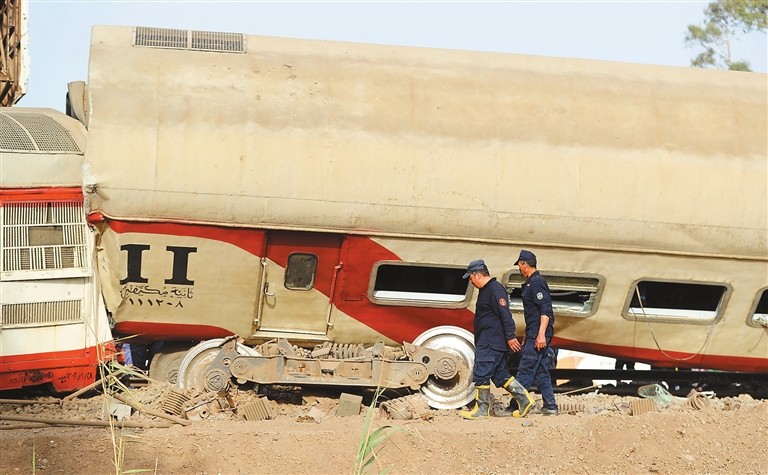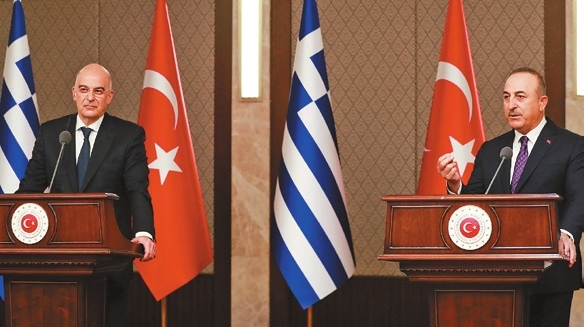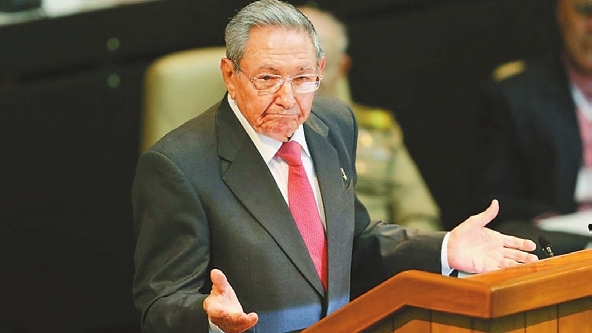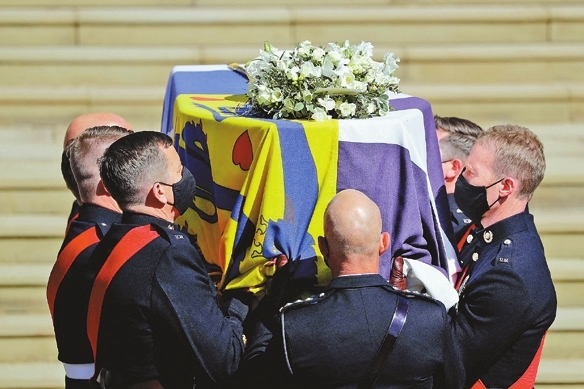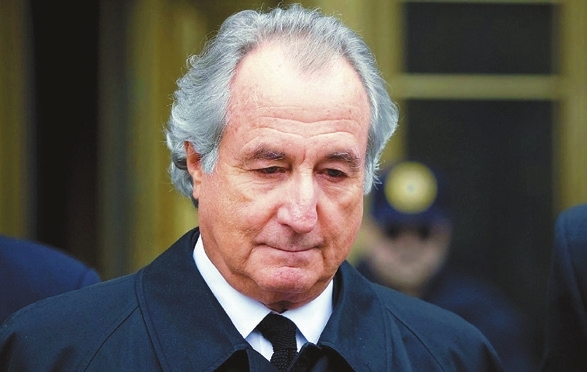 Egypt says 11 killed in train crash north of Cairo
Egyptian officials inspect the damage at the site where train carriages derailed in Qalioubia province, north of Cairo, Egypt, on Sunday. A passenger train derailed on Sunday north of Cairo, killing at least 11 people, Egyptian authorities said. It was the latest of several rail accidents to have hit the country in recent years.Xinhua
Israel, Greece sign
largest security deal
Israel and Greece have signed their "largest ever" security procurement deal, the Israeli defense ministry said on Sunday.
The agreement, signed in Athens on Friday, includes the establishment and operation of a 5.4 billion shekels (US$1.65 billion) training center for the Hellenic Air Force over a period of 22 years.
The center will be modeled after the Israel Air Force flight academy, and will be equipped with 10 M-346 training aircraft produced by Leonardo, an aerospace and security company headquartered in Italy. Elbit Systems, an Israeli weapons and security company, will establish the center, according to the statement.
Raul Castro announces retirement
First Secretary of the Central Committee of the Communist Party of Cuba (PCC) Raul Castro announced on Friday he is retiring as the head of the party.
"As for me, my task as first secretary of the Central Committee of the Party concludes, with the satisfaction of having fulfilled [my mission] and confidence in the future of the country," Castro said after presenting the key report on the opening day of the PCC's 8th Congress.
Castro said he declined "a proposal to remain in the higher organs of the party organization, in whose ranks I will continue to be a revolutionary combatant."
British royal family bids farewell to Prince Philip
Queen Elizabeth II on Saturday bid farewell to her late husband, Prince Philip, at a royal funeral like no other, restricted by coronavirus rules but reflecting his long life of military and public service.
The Duke of Edinburgh, who died on April 9 at age 99, was interred in the Royal Vault at St. George's Chapel at Windsor Castle after a 50-minute service attended by just 30 guests.
The Queen, 94, seen for the first time since his death, was dressed in mourning black, with a white-trimmed, black face mask. Close family, also masked, sat socially distanced in the historic 15th-century Gothic chapel.
Madoff, Wall Street con artist, dies at 82
Bernie Madoff, the Wall Street con artist who masterminded the largest Ponzi scheme in history and bilked thousands of investors out of billions of dollars, has died in prison. He was 82.
The Federal Bureau of Prisons confirmed Madoff's death on April 14. He died at the Federal Medical Center in Butner, North Carolina, the United States.
The bureau did not specify a cause of death, saying in a statement that the cause will be determined by a medical examiner.
New cases of people killed by US police mount
Just seven hours before U.S. prosecutors opened their case against Derek Chauvin, a former Minneapolis police officer charged with killing George Floyd, a Chicago officer chased down a 13-year-old boy in a West Side alley and fatally shot him as he turned with his hands up.
The trial has forced a traumatized country to relive the gruesome death of Floyd beneath Chauvin's knee. But even as Americans continue to process that case, new cases of people killed by the police mount unabated.
(SD-Agencies)