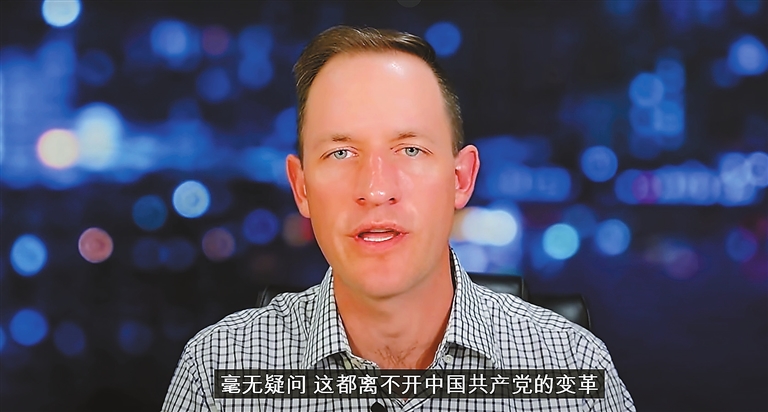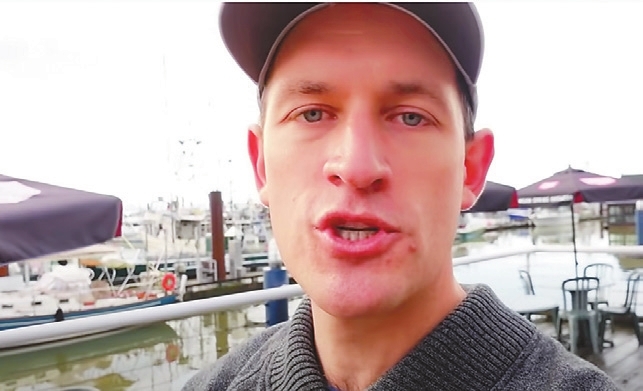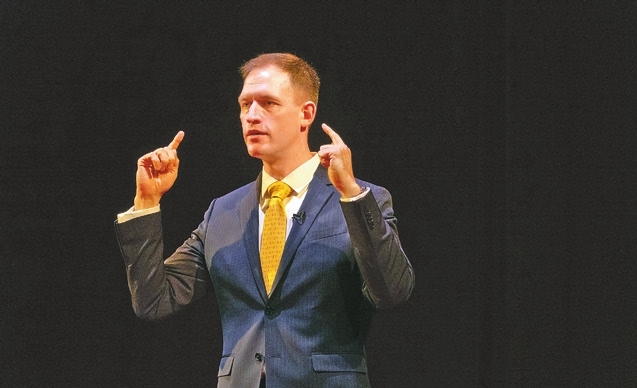 Editor's Note:
A growing number of foreign YouTubers who are living in China or have lived in the country are now presenting China's real life to the outside world through their videos. With the Western narrative concerning China steeped in Cold War mentality and biases, these YouTubers have brought fresh air into one of the most popular international social media platforms that have long been tarnished by entrenched biases, misinformation and disinformation against China.
Today, we present you the first of a series of stories about the YouTube influencers who are endeavoring to right the wrong of the Western perception of China.
Lin Min
linmin67@hotmail.com
WHEN American Cyrus Janssen made a "bold move"— deciding to give up a job offer by a company in his hometown in Florida and take up a job in Shanghai — upon his graduation at Florida State University in 2006, he did not expect to stay in China for 10 years and fall in love with the country.
"China is one of the most amazing countries in the world, its history unparalleled, its beauty unmatched, its energy uncontainable. Working there as an expat truly was one of the most exhilarating experiences of my life," Janssen said in a TEDx speech that was also posted on his YouTube channel. In the speech, he encouraged people to visit China, saying that working in the country enabled him to know the amazing country and its culture, and made him "a well-balanced, rounded world citizen." After years of interaction with Chinese people, Janssen said he realized that "we are more similar than different." Unfortunately, our world and Western media have so many misconceptions and stereotypes about China, Janssen said in one of his videos.
Tipping point
In recent years, Janssen became increasingly disappointed by the deteriorating China-U.S. relationship and Western media and politicians' escalating demonization of China. It reached a tipping point in 2020, when he decided to create contents aimed at telling the China story objectively. Janssen's YouTube channel, which currently has 125,000 subscribers, describes him as being "passionate about showing a true insight into China."
Janssen, who is now living in Canada, revealed his motives for operating the channel in one of his tweets last week: "I'll never understand why Americans want war with China, it's a battle that would destroy the earth. The biggest problems between the United States and China are cultural differences. We must learn to coexist, that's what I'm fighting for, a better world for my three kids."
In recent years, "I noticed many of my local friends in Canada and America began saying a lot of false and untrue things about China. For example, the Chinese people are slaves! They have no freedom … I would immediately tell them, no, that's not true at all. There is actually a lot of happiness in China. China has made tremendous progress over the past 40 years, and it continues to improve every year. You must go and experience it first to truly understand China. The reason so many foreigners come on a two-year work contract and end up staying for 10 years (this is what I did) is because the quality of life is so good, and it's one of the fastest-growing and exciting countries to be a part of," Janssen wrote in an email to Shenzhen Daily.
Supporters and detractors
In his videos, he talked about Hong Kong, Xinjiang and Meng Wanzhou, Huawei's chief financial officer who is under house arrest in Canada fighting extradition to the U.S., all issues being used by the U.S. Government in its efforts to curb China's rise. His contents also deal with the East-West cultural differences and many aspects of China. His eloquent presentation, rational arguments, convincing evidence and clear logics have drawn many fans to his channel, which has accumulated 6.92 million views. Some of his videos have each drawn half a million views.
Many subscribers gave Janssen the thumbs-up for bringing objective stories about China. The former golf coach told Shenzhen Daily that in Vancouver, where he currently resides, he has been recognized several times on the street or in a restaurant by his YouTube channel fans.
Surely there are detractors. "Some Westerners have challenged my ideas and given me criticism for being too 'pro China.' However many fans on my channel always comment, Cyrus is not 'pro China' but instead 'pro truth.' My videos are based on facts and logic and I try to provide genuine insights into China to help more people around the world understand China," he said.
The Chinese system
In his speech "Why the world needs China," delivered at Thompson Rivers University, British Columbia, Canada, and later posted on his channel, he told students that socialism exists in different countries in different forms, but few Westerners know the differences. China's form of socialism is mislabeled as "oppressive," one that deprives people of freedom and happiness, and demonized as the world's greatest threat, he said.
"Unfortunately so many people are quick to judge China without ever understanding anything about it," he said. In explaining how the Chinese Government works, he used the quote, "In America you can change the party but you can't change the policy. In China you can't change the party but you can change the policy." The Chinese political system enables the country to be run more efficiently and effectively, avoiding the infighting that delays infrastructure projects and other important agendas for years, even decades.
He said socialized medical care is regarded as a right in Canada and some other Western countries, but it is viewed as "evil" by many Americans just because it is labeled as "socialist."
Independent channel
Janssen said he creates contents independently. He revealed to Shenzhen Daily that he has three methods to generate revenue on his YouTube channel: first, from the Google Ad Partnership Program; second, monthly donations from his over 120 patrons on his Patreon account, plus other donations via PayPal, Buy Me a Coffee, and Bitcoin; and third, partnerships with companies, such as the Internet service company Surfshark, which sponsors a 60-second advertisement in some of his videos.
"These are the only three methods I use to monetize my YouTube channel and my channel is not supported by any organization. I am an independent content creator who started a YouTube channel to help bring more positivity and balance to the world," he said.
Future plans
Janssen plans to continue to grow his YouTube channel and continue to "be a light" to help build a bridge for a better U.S.-China relationship. His goal is to travel back to China as soon as the pandemic is over and record more videos of his travels throughout China. He wants to do more personal interviews with Chinese people and try to show more foreigners what the real China is like.
When Janssen lived in Hong Kong from 2014 to 2017, he traveled many times across the border to Shenzhen. "I always enjoyed my time in Shenzhen and to this day always tell people, Shenzhen is not only the future city of China, but it is the future city of the world! I'm amazed by the 5G technology that covers the entire city, the over 16,000 electric buses, the incredible Shenzhen airport. I have many friends who live in Shenzhen and if I were to ever move back to China, I would live full-time in Shenzhen. It's been the fastest-growing city in the world over the last 40 years and I believe it has a very bright future ahead!" he said.