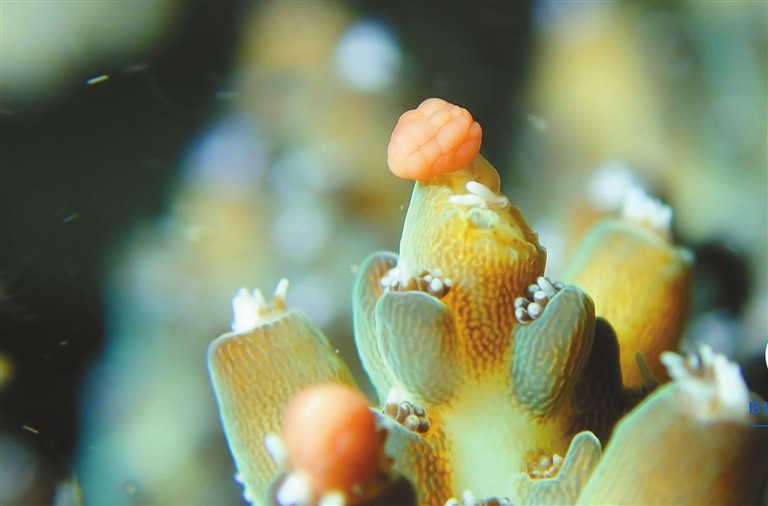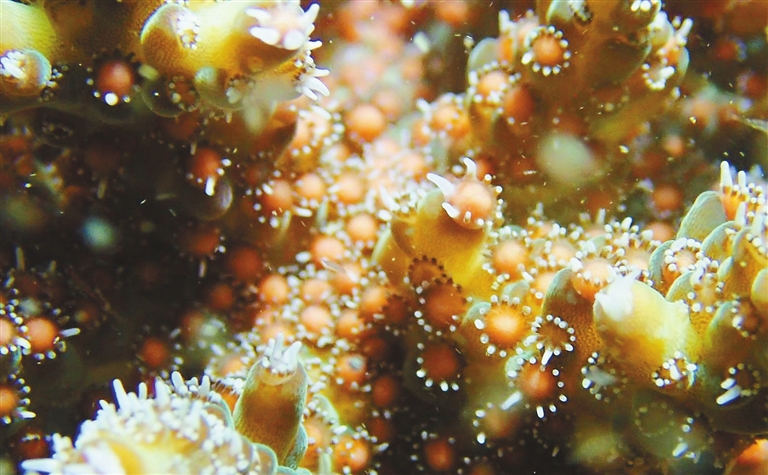 A WILD coral spawning was livestreamed for the first time in Shenzhen's eastern coastal area Tuesday night, Shenzhen Special Zone Daily reported yesterday.
The livestreaming program, jointly launched by DT News and Blue Fins, a social marine protection organization, was seen by a live audience of 2.99 million via video platforms on People's Daily, Xinhua, sznews.com, WeChat, Toutiao, Douyin and others.
"I still remembered the first time when I saw coral spawning last year. I was overwhelmed by the scene and almost cried. It's like you feel the power of life as coral spawning indicates the beginning of new life," said Huang Yu, a volunteer with Blue Fins.
Another member of the organization said that they spent nearly a month recording and observing coral spawning.
Some types of corals such as Pocilloporidae and Leptastrea started releasing eggs and sperm from Sunday. On Monday, a full moon day, volunteers saw an outbreak of coral spawning by Pocilloporidae.
Divers had been waiting underwater for around one hour and 10 minutes before filming coral spawning Tuesday during the livestream.
A diver said that watching coral spawning is a gift from nature.
"For many divers, this might be a once-in-a-lifetime opportunity. I believe they are excited," said Huang.
It is said that there are four wild coral areas in Shenzhen's seas. Corals not only need clean water and enough sunlight but also a complex and healthy undersea ecological system to release eggs and sperm.
Coral reefs begin to form when free-swimming coral larvae attach to the submerged edges of islands or continents.
Most coral species are hermaphrodites, meaning they produce both sperm and eggs at the same time.
The coral spawning would happen once a year, and each time will last three to seven days. This would usually happen during a full moon.
When a coral egg and sperm join together as an embryo, they develop into a planula or coral larva.
Only sperm and eggs drifting in water that are not from the same corals can be combined.
(Wang Jingli)