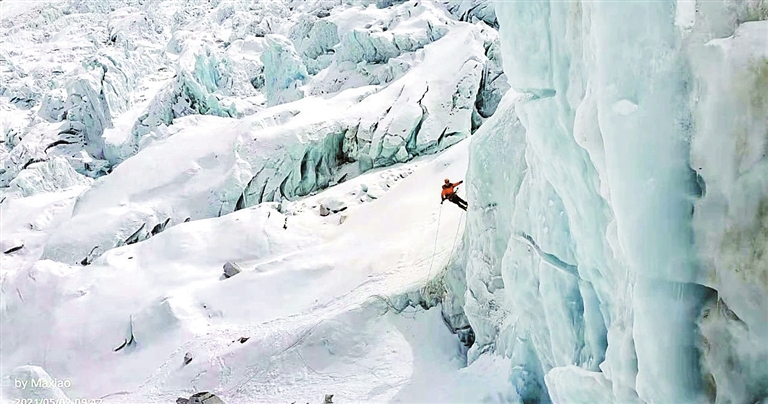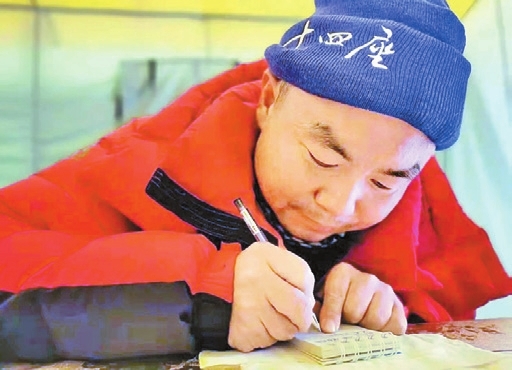 MA XIAO, vice chairman of Shenzhen Mountaineering & Outdoor Sports Association (SMOA), climbed all 8,848.86 meters to conquer the world's tallest mountain, Mount Qomolangma, at about 8 a.m. Tuesday, sources from SMOA said.
Being the first mountaineer to reach the peak this year and his own first time to reach the summit of Mount Qomolangma means a lot to Ma.
Before climbing Mount Qomolangma, also known as Mount Everest, Ma kept a high-intensity training regimen which included daily weight training, long-distance running and weekend mountain climbing. He also conquered Yuzhu Peak, Luozha Peak, Pure Crystal Mountain and other mountains of over 6,000 meters, all within one year.
The increasingly severe COVID-19 pandemic in Nepal did not frighten him. After boarding a flight to Kathmandu, the capital city of Nepal, on April 20, he kept a diary about this trip to record his health conditions every day from April 22 to May 3.
He started making his way up Mount Qomolangma on May 4. Due to his concerns for getting infected, Ma climbed at an impeccable speed, spending only nine days to reach the top. At 9:18 a.m. Tuesday he called his colleague to say that he reached the top only an hour before the call.
Ma is Shenzhen's 37th mountaineer to conquer the mountain. According to Cao Jun, vice chairman of SMOA, a total of eight climbers also plan to take the challenge of summiting Mount Qomolangma this year. The other seven are expected to complete the climb in the following two weeks. (Xia Yuanjie)