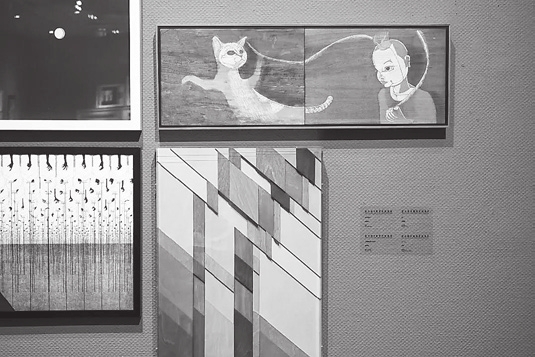 Young Chinese printmakers have demonstrated to the world their excellent skills and continuous progress along with their professional attitude. Their artworks have become the main force in major international printmaking exhibitions and have demonstrated infinite vitality.
The organizing committee of this year's China Youth Prints Exhibition, curated by Kang Jianfei, has received nearly 3,000 works submitted by 515 young Chinese artists. After a jury's voting, 252 printmakers were selected to join the exhibition and each artist presented one work on display at the China Printmaking Museum.
The museum has three high-level academic exhibitions including the China Guanlan International Print Biennial, the Chinese Printmaking Exhibition and the China Youth Prints Exhibition. Since the China Youth Prints Exhibition was launched in 2011, it has gradually become an important academic exchange platform for young Chinese printmakers.
Dates: Until May 28
Hours: 10 a.m.-5 p.m., closed Tuesdays
Booking: WeChat account "GL_PRINTS"
Venue: China Printmaking Museum, Longhua District (龙华区中国版画博物馆)
Metro: Line 4 to Niuhu Station (牛湖站), Exit A and then take a taxi(SD News)