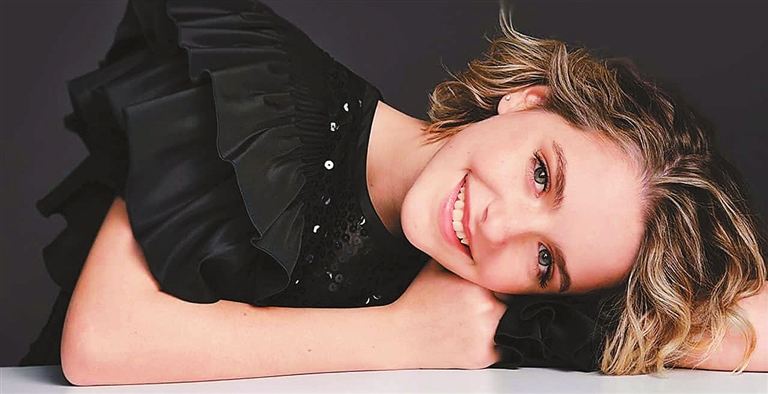 Whether you're a Marvel fan or a horror fan, chances are that you've seen Mckenna Grace act as a younger version of whoever's the star. Born on June 25, 2006, Grace has made waves in Hollywood with her insanely powerful performances ever since 2012. From TV series like "The Handmaid's Tale" to films like "Captain Marvel," she's been literally everywhere, and she's only 14 years old.
At only 5 years old, her grandparents gave her a tape with Shirley Temple on it, which made her fall in love with acting. Within the past decade, she's played young versions of Emma in "Once Upon a Time," Caroline in "The Vampire Diaries," Carol Danvers in "Captain Marvel," Tonya in "I, Tonya," Theodora in "The Haunting of Hill House," and even Sabrina in "Chilling Adventures of Sabrina."
And with five more projects in the works, she's not slowing down anytime soon. Despite being in the public eye nearly her whole life, not too much is known about the up-and-coming Hollywood star.
A gifted singer and musician
Grace is musically gifted. In April 2021, she posted a video to her 1.3 million followers of her singing an original song she made when quarantine first hit. She wowed everyone with her deep, soulful voice and powerful lyrics.
She has covers posted all over YouTube of her singing and playing her adorable ukulele. From school to acting jobs, she sings to help her remember things. For school, she used to sing in order to help her remember certain math problems. And in her roles, specifically in the film "Gifted," she made songs to remember her long lines. Not only that, but she can play the piano, ukulele and guitar amazingly.
A huge animal lover
She is a huge animal lover. Not only has she worked with PETA and Farm Sanctuary, but she became a vegetarian at the age of 7. Plus, she loves to be with animals whenever she can. Currently, she has two dogs.
A John Lennon fan
The young actress has an amazing taste in pop culture. It's reported that she reads at least a dozen novels a year, despite her insane schedule. Her most favorite novels include the "Harry Potter" series, "Tuck Everlasting," "Where the Red Fern Grows," and "The Hunger Games" series, according to multiple Tweets.
Her favorite actors include Emma Watson, Tom Hanks, Octavia Spencer, and Meryl Streep. Now, as for music, she has a wide range of tastes. It's reported that her favorite musicians are Ariana Grande, Taylor Swift, David Bowie, Alessia Cara, and even John Lennon.
Actually, her favorite song of all time is "Imagine" by John Lennon.
About 'The Handmaid's Tale'
Grace's biggest role this year has been as 14-year-old wife, Esther Keyes, in the hit series "The Handmaid's Tale." The fourth season of "The Handmaid's Tale" just came out recently, and everyone has been talking about it. One of the biggest talking points has been Grace's powerful, cigarette-smoking survivor character.
The funny thing is that Grace wasn't allowed to watch the series until she was cast in it. In an interview with Elle, she told them the story, "I was never allowed to watch 'Handmaid's.' After I got it, my mom's like, 'Well, I mean, okay.' Then we binge-watched all the seasons together."
Along with that, she divulged in the same interview, she's had to write about the series multiple times for one of her courses, but never lets it slip that she's in it. "The professor doesn't know I'm in it. I tried not to expose myself," she said.(SD-Agencies)