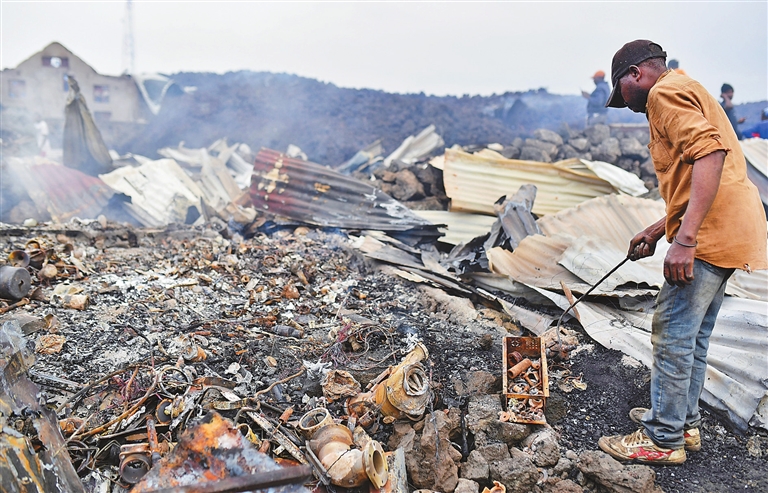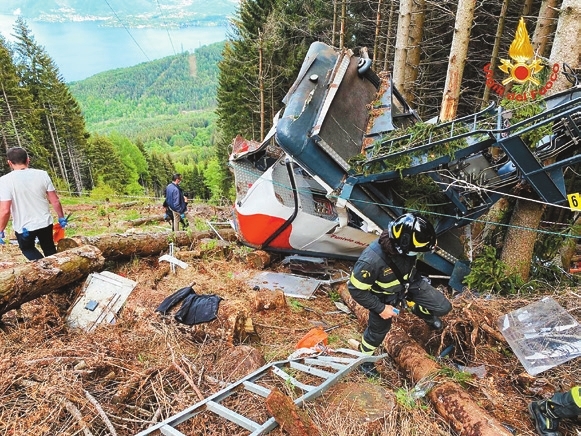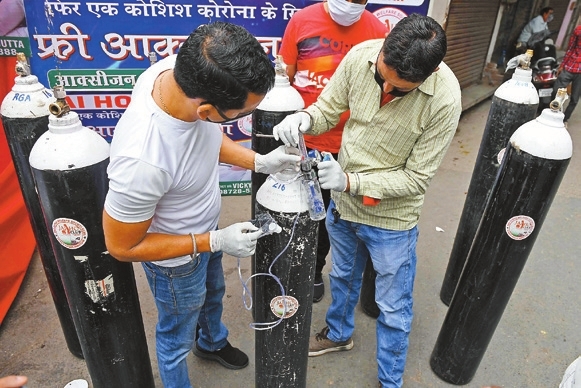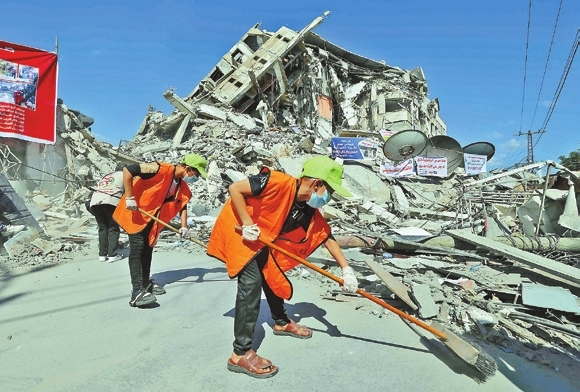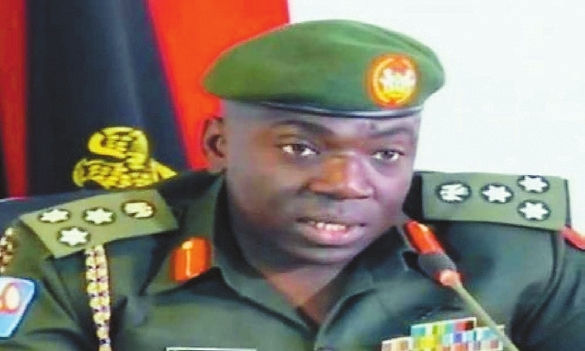 Volcanic eruption kills at least 15 in DR Congo
Residents pick up remains of their destroyed homes from the lava deposited by the eruption of Mount Nyiragongo volcano near Goma in the Democratic Republic of Congo (DR Congo) on Saturday. Torrents of lava poured into villages after dark in the DR Congo with little warning, leaving at least 15 people dead amid the chaos and destroying more than 500 homes, officials and survivors said on Sunday.Xinhua
Cable car plunges to the ground, killing 14
A cable car taking visitors to a mountaintop view of some of northern Italy's most picturesque lakes plummeted to the ground on Sunday and then tumbled down the slope, killing 14 people. The lone survivor, a young child, was hospitalized in serious condition with broken bones, authorities said.
Six of the dead were Israeli citizens, including a family of four who lived in Italy, the Israeli foreign ministry said. It wasn't clear if the other couple was related.
The mayor of Stresa, where the incident occurred, said it appeared that a cable broke, sending the car careening until it hit a pylon and then fell to the ground. At that point, the car overturned "two or three times before hitting some trees," said Mayor Marcella Severino. Some of those who died were thrown from the cabin.
India COVID death toll tops 300,000
India's COVID-19 death toll topped 300,000 on Monday as it tried to contain its huge outbreak, while Japan opened its first mass vaccination centers just two months before the start of the Olympics.
Deadly outbreaks in India, Brazil and elsewhere have pushed global coronavirus fatalities past 3.4 million, even as many wealthy countries such as the United States, Britain and Israel have eased restrictions.
Many experts also believe India's real toll is much higher, particularly as the disease spreads into rural areas where the majority of the 1.3 billion population lives and where health facilities and record-keeping is poor.
India's government has instructed social media companies to remove any content that refers to the "Indian variant" of COVID-19.
UN welcomes cease-fire announcement in Gaza
United Nations Security Council on Saturday welcomed the announcement of a cease-fire in Gaza.
Through a press statement, the council welcomed the announcement of a cease-fire beginning May 21 and recognized the important role Egypt, other regional countries, the U.N., the Middle East Quartet and other international partners played in this regard.
The council called for the full adherence to the cease-fire and mourned the loss of civilian lives resulting from the violence.
Nigeria buries army chief after air crash
Nigeria's top-ranking army commander Lieutenant General Ibrahim Attahiru was laid to rest in the capital Abuja on Saturday, a day after he and 10 other officers died when their plane crashed in bad weather.
Army chief of staff Attahiru was only appointed by President Muhammadu Buhari last January in a shakeup of the senior command to better fight surging violence and a more than decade-long jihadist insurgency.
But the president, who offered his condolences just hours after the crash in the northern state of Kaduna, did not attend the funeral, an absence widely criticized on social media.
IAEA agrees with Iran to extend deal
The United Nations nuclear watchdog said on Monday it has agreed with Iran to extend its monitoring agreement by one month.
Speaking at a press conference, International Atomic Energy Agency (IAEA) Director-General Rafael Mariano Grossi said the new deal would run through to June 24.
It means information collected by technical equipment from different locations in Tehran would continue to be under the custody of the agency, Grossi said. "I would say that if this understanding was important back in February, it was even in my eyes more important now," he added. (SD-Agencies)