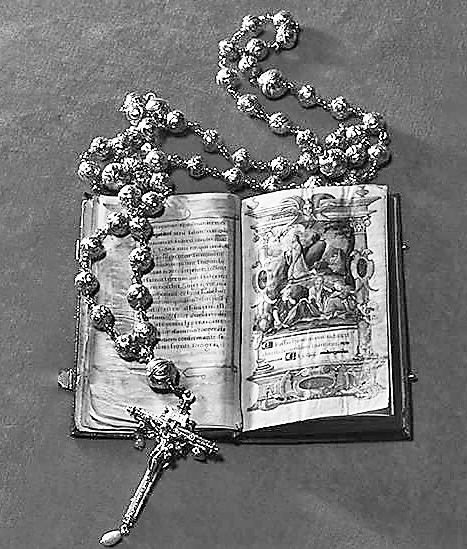 THIEVES snuck in through a window at Arundel Castle, a 1,000-year-old palace in West Sussex, England, on May 21, smashing a glass cabinet and — in a matter of minutes — making off with a trove of gold and silver items worth more than US$1.4 million, Sussex Police report.
Alarms sounded on the premises around 10:30 p.m., alerting authorities, who arrived on the scene after the perpetrators had fled, reports BBC News. Police discovered the likely getaway car — set on fire and abandoned in a nearby town — and an empty display case that once held artifacts including a gold rosary owned by Mary Stuart, otherwise known as Mary, Queen of Scots.
At the time of the theft, the castle had been reopened for less than a week, only welcoming back visitors May 18, after months of closure due to the COVID-19 pandemic.
Peter Squires, a criminologist at the University of Brighton, tells BBC News that the culprits might have a difficult time selling such recognizable goods. Besides the rosary, thieves also lifted a set of coronation cups given by Mary to the then-earl marshal, a member of the Howard family.
Speaking with the New York Times' Isabella Kwai, James Ratcliffe, director of recoveries at the Art Loss Register, a database of stolen art, says that in the "worst case scenario," the thieves might try to melt the items to sell as raw materials.
But Squires tells BBC News that this course of action is unlikely, pointing out that the melting process "massively reduces [the objects'] value, so to find someone who wants the items rather than just the bullion value is the thieves' objective here."
Crowned queen of Scotland just six days after her birth in 1542, Mary was deposed in 1567 and forced to flee to England, where her cousin (and rival) Elizabeth I effectively imprisoned her for 18 years. In 1587, when Mary was 44 years old, Elizabeth had her Scottish cousin executed for allegedly taking part in assassination plot against the Tudor queen.
Elizabeth, a Protestant queen of England and the only child of Anne Boleyn and Henry VIII, perceived Mary as a threat to her tenuous hold on power. Many English Catholics considered Mary the only legitimate heir to the throne, as Meilan Solly wrote for Smithsonian magazine in 2018. (SD-Agencies)