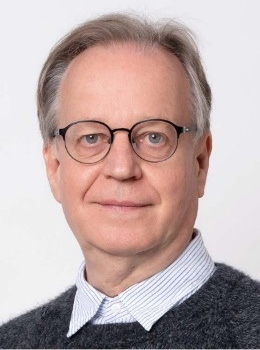 THOMAS KVAN, former dean of the Faculty of Architecture, Building and Planning at the University of Melbourne, was recently appointed as dean of the School of Design at Southern University of Science and Technology (SUSTech), sources from the university said.
Kvan is internationally recognized for his cross-disciplinary work in design, pedagogy, and digital practice. Particularly well known for his pioneering research and his teaching of online learning and designing, he has also made significant contributions to university campus design and development projects.
Over the past three decades, Kvan's career has included tenures as a senior leader in globally leading universities. Recently, he took up the role of the founding dean to establish the Shenzhen Institute of Design and Innovation (SIDI).
At a meeting, Kvan stressed the importance of design to the improvement of SUSTech, and the city as well. To a university, design is not simply a discipline, but a passage for science achievements, transformation and promotion for improved social function of the university. The School of Design will explore the school's trajectory while unleashing new innovations and creations for the region to promote the modernization of the traditional manufacturing progress in China.
The School of Design will take great honor in these tasks and will contribute to the construction of the city as the City of Design.
SUSTech was approved to undertake the task of building the SIDI in 2019, which is located to the northeast of Shenzhen Bao'an International Airport in Bao'an District and will be put into use in 2024.
SIDI, one of the 10 new cultural landmarks in Shenzhen, will be constructed in two steps. The first stage was the establishment of the School of Design at SUSTech in 2019. And after a transitional period, it will become an independent college in its new location.
As part of the first stage, the school began working to introduce new talented creative designers, develop its discipline, finalize campus matters and prepare for students coming in the near future.
SIDI will take an international approach to creative design that befits its integration with the Guangdong-Hong Kong-Macao Greater Bay Area, seeking to become a high-level, world-class and innovative creative design school that will satiate the urgent demand required by the industry.  (Han Ximin)