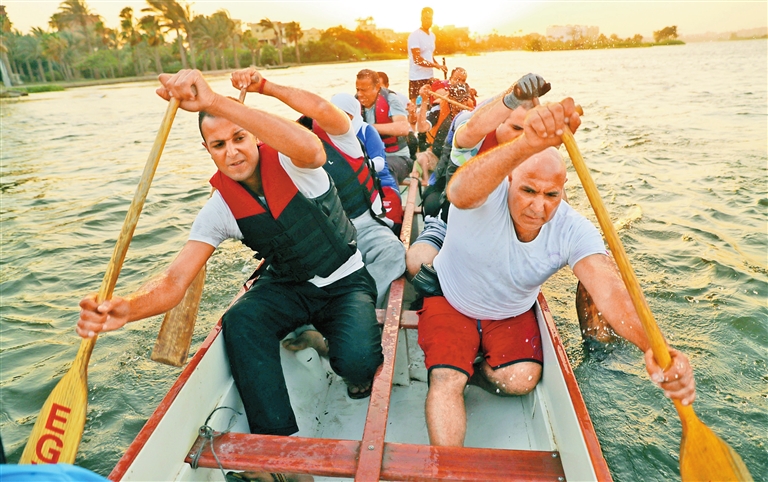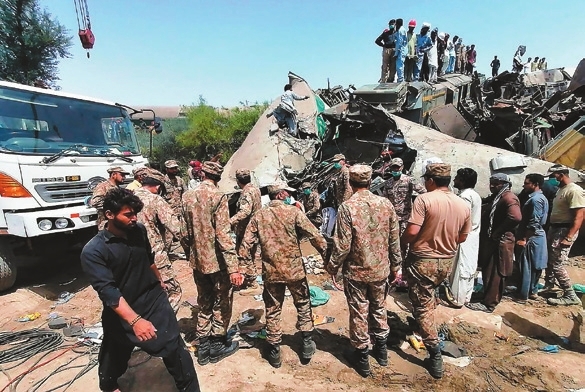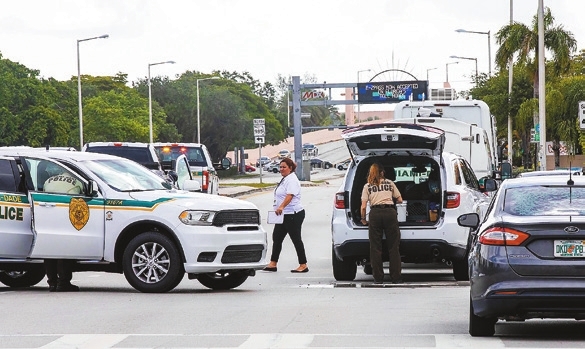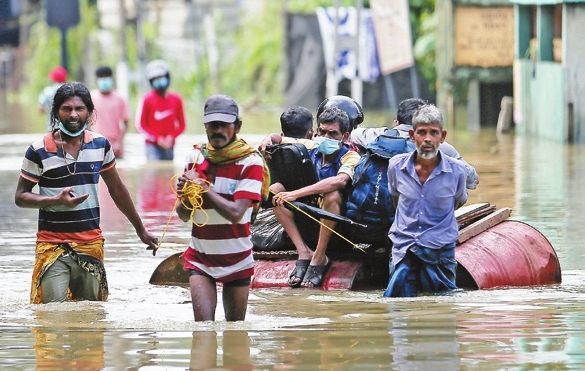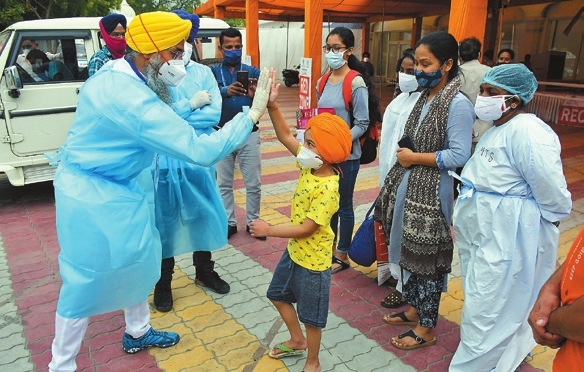 Dragon boats hit the water in Egypt
Egyptian trainees practice paddling during a dragon boat training on the Nile in Cairo, Egypt, on June 2. They are members of the five teams of the Egyptian Dragon Boat Culture Experience Base set up in 2016. The teams take four training courses each week. The 2,000-year-old Chinese dragon boat racing was brought to Egypt about five years ago by Ehab Gouda, who was interested in the sport and co-founded a dragon boat academy in Egypt with his wife Mary Lai, who is from China's Hong Kong.Xinhua
2 trains collide in
Pakistan, killing 36
Two express trains collided in southern Pakistan early yesterday, killing at least 36 passengers, authorities said, as rescuers and villagers worked to pull injured people and more bodies from the wreckage.
The Millat Express derailed and the Sir Syed Express train hit it soon afterward, said Usman Abdullah, a deputy commissioner in Ghotki. It wasn't immediately clear what caused the derailment and the subsequent collision.
"Right now the challenge for us is to quickly rescue those passengers who are still trapped in the wreckage," he said.
According to railway officials, about 1,100 passengers were on board the two trains, and arrangements were being made to assist the survivors.
Three fall victim to gun violence in US
Three people were killed and five others were shot at a graduation party in Kendall, Florida, the United States, on early Sunday, Miami-Dade police said.
A graduation party was wrapping up at a strip mall when two vehicles, a dark Chevy Malibu and a white Toyota Camry, pulled into the parking lot and people inside began firing on the crowd, Police Director Freddy Ramirez said.
Three people were killed, two of them in a vehicle that crashed into Miami-Dade County College Kendall Campus and a woman who was a Florida corrections officer, Ramirez said.
"It just goes to show you the magnitude of this gun violence issue doesn't just affect community members — it affects the law enforcement community. We all have to band together," Ramirez said.
Floods and mudslides kill six in Sri Lanka
Flash floods and mudslides triggered by heavy rains in Sri Lanka have killed at least six people and left five missing, while more than 5,000 are displaced, officials said on Saturday.
Rains have been pounding six districts of the Indian Ocean island nation since Thursday night, and many houses, paddy fields and roads have been inundated, blocking traffic.
Four people died in floods while another two lost their lives in mudslides, according to the government. Another five people are missing in floods and mudslides.
A mound of earth crashed onto a house and buried four members of the same family — the parents and two children — in Kegalle district, about 85 kilometers east of the capital Colombo on Saturday, officials and local media said.
India to ease lockdown rules
India reported 114,460 new coronavirus infections on Sunday, the lowest in two months, while the death toll increased by 2,677, as parts of the country prepared to ease movement restrictions.
India has the world's second-largest number of coronavirus infections after the United States with total cases at 28.8 million, according to health ministry data. The country has suffered 346,759 deaths.
A second wave of the coronavirus that has largely battered the rural interiors of the country is yet to abate.
More than 130 dead in Burkina Faso attack
Armed men have killed 132 people in an attack on a village in northern Burkina Faso, the country's worst attack in recent years, the government said.
Homes and the local market were burned during the overnight raid on Solhan. No group has said it was behind the violence, but Islamist attacks are increasingly common in the country, especially in border regions.
The U.N. chief said on Saturday he was "outraged" by the incident. Antonio Guterres "strongly condemns the heinous attack and underscores the urgent need for the international community to redouble support to member states in the fight," his spokesperson said.
(SD-Agencies)