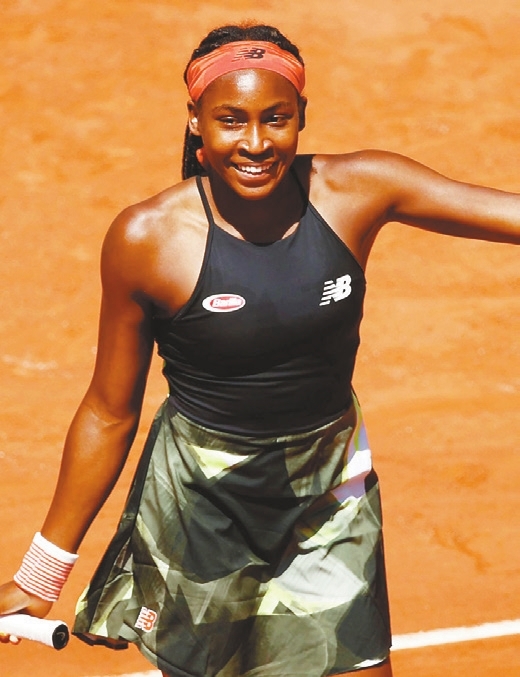 AMERICAN tennis star Coco Gauff, 17, became the youngest woman to reach a Grand Slam quarterfinal Monday.
She breezed past Ons Jabeur in just 53 minutes at Roland Garros, 6-3 6-1, to reach her first ever Grand Slam quarterfinal.
"I feel like all my matches have been — I don't know how to say it, but straightforward wins, like no crazy three sets and stuff," said world No. 25 Gauff. "As we know, I have had a lot of those in the past.
"I just feel like this has been the most consistent tennis I have played at this level. Hopefully I can keep that going."
At 17 years and 86 days old, Gauff is the youngest player to make a Slam quarterfinal since Nicole Vaidisova reached the last eight at the 2006 French Open.
On the men's side, Novak Djokovic survived a five-set scare while Rafael Nadal shone in the Paris sun as the two Grand Slam heavyweights reached the quarterfinals for the 15th time.
Djokovic saw off 19-year-old Lorenzo Musetti while Nadal beat another 19-year-old, Jannik Sinner, in straight sets.(SD-Agencies)