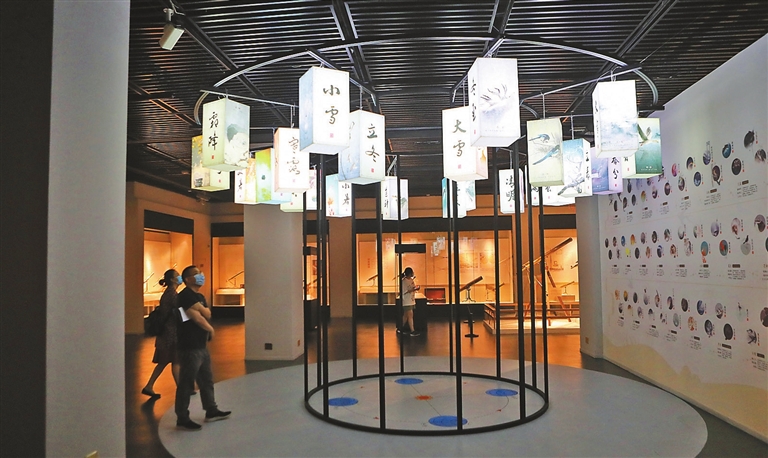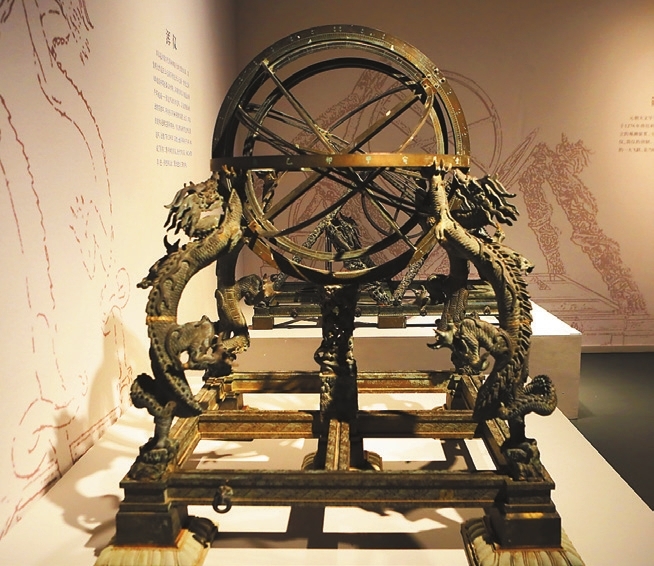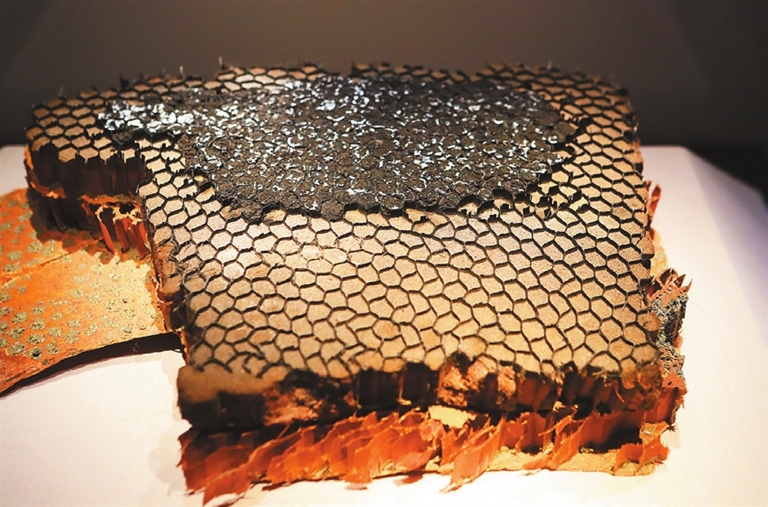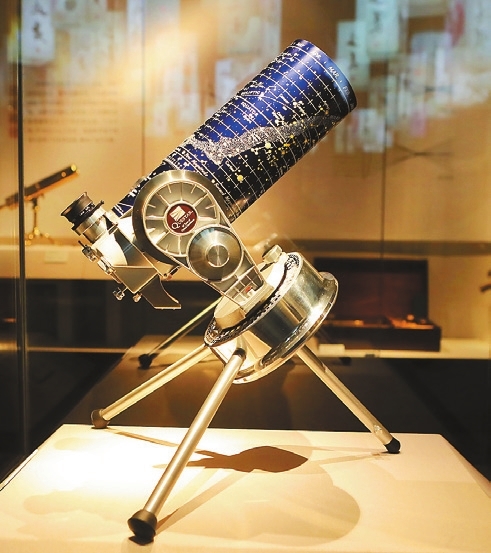 Cao Zhen
caozhen0806@126.com
China on Thursday successfully launched the Shenzhou-12 crewed spacecraft which then conducted a fast autonomous rendezvous and docking with the in-orbit space station core module Tianhe, sending three astronauts to the space for a three-month mission.
For thousands of years, the sky has been the companion of humans who have never stopped exploring it. Now, the "Horizons: The Evolution of Astronomical Observations" exhibition, co-organized by the Shenzhen Museum, the National Museum of China, the Beijing Planetarium and the Shanghai Science and Technology Museum, tells the story of the development of humans observing the sky by the naked eye and by using telescopes and space probes.
Visitors can admire more than 40 antique telescopes from Britain, France, Germany and the United States, reproductions of armillary spheres used in ancient China to map the constellations, as well as items from modern space exploration, such as a piece of the ablative thermal protection material of the Shenzhou-5 return capsule, a Moon globe produced from the global image of the Moon by the Chang'e-1, and pieces of meteorites.
What makes this exhibition interesting is that there are also some interactive videos, installations and images about ancient Chinese and foreign beliefs and practices related to constellations and astrology.
A light-and-shadow installation at the exhibition shows the Azure Dragon, the Vermilion Bird, the White Tiger and the Black Tortoise. In Chinese constellations, the four mythological creatures guard the world in four directions. A video explains the architectural structure of the Hall of Prayer for Good Harvests at the Temple of Heaven in Beijing. Its three concentric circles of columns symbolize the four seasons, the 12 months and the daily 12 two-hour periods.
Visitors can learn about their zodiac signs from an interactive video and understand the wisdom of ancient Chinese people by watching an interactive video explaining the Water-powered Armillary Sphere and Celestial Globe Tower produced by Su Song and his colleagues in 1086-1092. The astronomical clock tower includes an armillary sphere, a celestial globe and a mechanical chronograph.
Dates: Until Sept. 12
Hours: 10 a.m.-6 p.m., closed Mondays
Booking: WeChat account "iszbwg"
Venue: Shenzhen Museum (of History and Folk Culture), Futian District (福田区深圳博物馆历史民俗馆)
Metro: Line 2 or 4 to Civic Center Station (市民中心站), Exit B