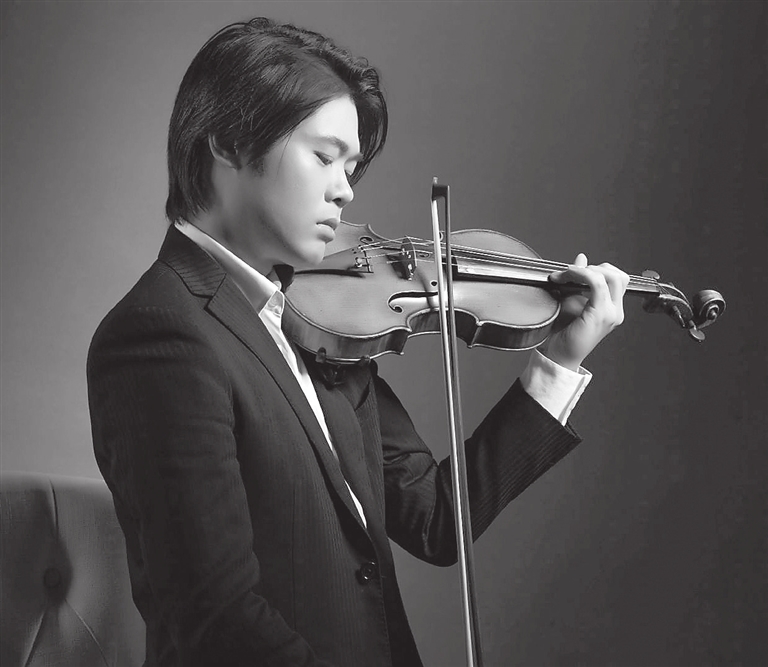 Shanghai Conservatory of Music associate professor Huang Mengla and lecturer Huang Qiuning will collaborate for a concert in Nanshan District next month. The program will include Tartini's "The Devil's Trill," Poulenc's "Violin Sonata, Op. 119," Strauss' "Violin Sonata in E-flat Major, Op. 18" and Sarasate's "Zigeunerweisen, Op. 20."
Tartini's "Violin Sonata in G Minor," more familiarly known as "The Devil's Trill," is the composer's best-known composition, notable for its technically difficult passages. Tartini himself gave the work its byname, explaining that he had written down the piece after waking from a particularly vivid dream of the devil playing a violin with ferocious virtuosity. He later stated that his sonata was but a shadow of what he had witnessed in the dream, for he was unable to capture the devil's full intensity on the page.
Strauss' "Violin Sonata in E-flat Major, Op. 18" was written between 1887 and 1888. Although not considered a milestone in violin literature, it is frequently performed and recorded. It is noted for its lyrical beauty and its technical demands made on both violinist and pianist.
"Zigeunerweisen, Op. 20" is a musical composition for violin and orchestra written in 1878. Like his contemporaries, Sarasate misidentified Hungarian folk music with the "gypsy music" of the Romani people, and the themes in the piece are not of Romani origin, but were all actually adapted from Hungarian music pieces. For example, the third section borrows a melody by Hungarian composer Elémer Szentirmay, and the last section uses a theme from Liszt's "Hungarian Rhapsody No. 13," in the rhythm of the csardas.
A graduate from the Shanghai Conservatory of Music, Royal College of Music and Lübeck Academy of Music, Huang Mengla is one of the most active violinists on the world stage. He won the 49th Paganini International Violin Competition in 2002, and also received the Renato De Barbieri Memorial Award for the best interpretation of Paganini's "Caprices" and the Mario Ruminelli Memorial Award in this competition. He was dubbed the "Paganini of the East" because of this.
Ever since his 2001 debut as a solo violinist at the Alice Tully Hall and Lincoln Center in New York, the violinist has been active on the international music scene. He has served as a guest professor of the Ishikawa Music Academy in Japan for many years. He was a member of the jury in major competitions in China and other parts of the world, such as the Sendai International Violin Competition.
Huang Qiuning obtained two bachelor's degrees in piano and electric keyboard from the Shanghai Conservatory of Music, and two master's degrees in piano performance from the Shanghai Conservatory of Music, and collaborative piano from the New England Conservatory in the United States. The Boston Globe once commented that her performance was "unbelievable and perfect." Calgary Herald described her performance as "brilliant," saying her playing was with "glorious phrases and rich counterpoint," which was "exciting and amazing."
Time: 7:30 p.m., July 16
Tickets: 100-480 yuan
Booking: WeChat account "juchengwangluo"
Venue: Nanshan Culture and Sports Center, Nanshan District (南山区南山文体中心)
Metro: Line 1 to Taoyuan Station (桃园站), Exit B (SD News)