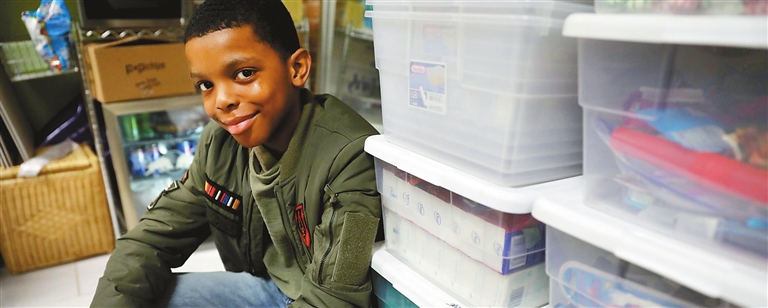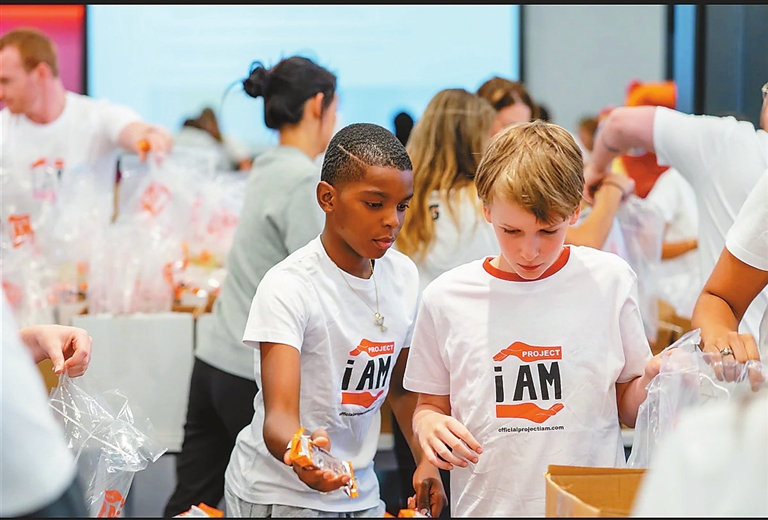 A Chicago teen philanthropist, author and anti-bullying activist has made his mark in the world by helping aid tens of thousands of homeless people through a nonprofit organization he started when he was 5.
Jahkil Jackson started Project I Am after he helped feed the homeless with his aunt and cousins. That experience was his first glimpse into how that population lives.
"I really didn't understand, because at 5 years old I thought that everybody had homes, so I was really confused," the 13-year-old said. "I went home and asked my parents if we could give them all houses. We couldn't do that obviously, so we had to think of something different. We thought of the different things that we have on a daily basis, that they don't have, and we thought of blessing bags."
Jackson collects toiletries, tissue, socks and hand sanitizer to put into the "blessing bags" for distribution.
"As of two weeks ago, we have helped about 50,000 people. I have given bags to California and New York. I've also given bags outside of the country … Guatemala, Bahamas, Puerto Rico, and places like that," he said.
The bags are modified to accommodate each season, and for safety needs because of the COVID-19 pandemic.
"Now, because of COVID-19, masks and hand sanitizer as always are in the bags. We usually adjust to the circumstances, so like the situation, if it's winter we add hats and scarves. If it's like summer, we'll add water bottles," said Jackson.
The eighth grader has his eye on expanding the offerings of the organization.
"My future goal for the organization is to build tiny homes. That is something I've been trying to get off the road for two years now. I finally have three big connections for it, so I think I'll finally be able to get it started very soon," he said.
He has gone as far as providing blessing bags to orphans in Mbabane, Swaziland, as well as volcano victims in Guatemala, and hurricane survivors in Florida, Houston, Puerto Rico and the Bahamas.
His charitable efforts have garnered him national attention, including from former U.S. president Barack Obama.
Jackson also published his first book, "I Am," last year based on personal experiences.
A lot of kids being bullied try to just ride it out. Some tell their parents or someone at school. Some try to fight their tormentors. Jackson decided to write about what he was going through and how it makes him feel in his book that he hopes helps others going through the same things.
"I wanted to write it because I want to help other young people who are going through something similar that I went through in sixth and seventh grade, from bullying to teasing," he says. "It was tough for a couple of years for me, so I wanted to help other young people not get to that stage of depression or wanting to hurt themselves."
He coped by imagining a "trophy" he earned for his charity work, and focusing on it to block out distractions. "It helped me throughout my journey," he said.
(SD-Agencies)