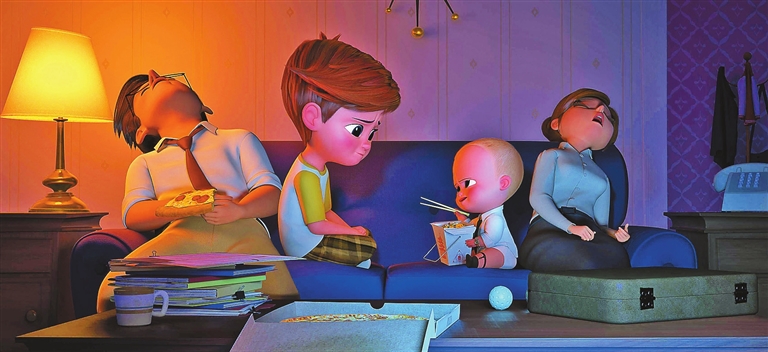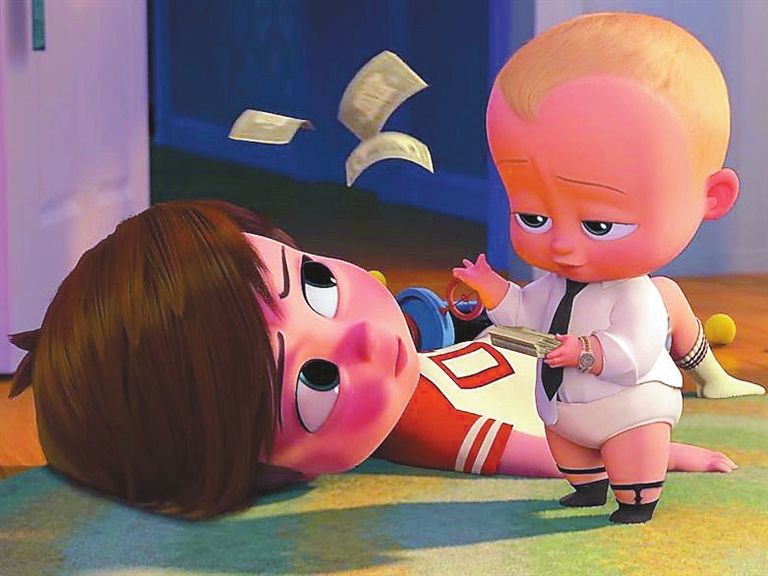 Based on the 36-page picture book by Marla Frazee and featuring the pitch-perfect voice of Alec Baldwin as a onesie suit-wearing, corporate-minded blessed arrival, this DreamWorks Animation effort is a delightful blend of clever and tender that's certain to tickle audiences of all ages.
Although the setup might have suggested otherwise, with the depiction of a newborn assembly line that resembled the schematic for "Storks," the scenario breaks from convention with its introduction to 7-year-old Tim Templeton (voiced by Miles Bakshi): an only child with an overactive imagination who's convinced that he and his parents (Jimmy Kimmel and Lisa Kudrow) form an ideal family unit.
But mom and dad have other ideas, and one day bring home a little brother for Tim — albeit one in full business attire who totes a briefcase and speaks (when the adults aren't within earshot) with Baldwin's commanding yet cordial tones. It turns out he's a tot on a mission, dispatched by Babycorp headquarters to prevent an adorable puppy product launch by arch-rival Puppyco that threatens to divert parental affection away from drooling diaper-wearers the world over.
Despite their mutual distrust, Tim and The Boss Baby must form a reluctant alliance in order to engage in some highly classified industrial espionage, leading to a clever plot resolution that thoughtfully ties up any loose ends.
In the capable hands of director Tom McGrath and screenwriter Michael McCullers, "The Boss Baby" delivers the entertaining goods while addressing universal truths about family bonds and the fertile, limitless boundaries of a child's imagination that, like those emotional touchstones in the "Toy Story" films, feel honest and organic to the storytelling.
The voice cast also includes Steve Buscemi as a former Babycorp exec harboring a serious grudge; Tobey Maguire, handling narration as Tim's older self; and James McGrath as Wizzie, Tim's talking wizard alarm clock.
Visually, there's a retro look and feel to the animation that plays affectionate homage to "Looney Tunes" legends Chuck Jones, Tex Avery and Friz Freleng, while simultaneously drawing upon new wrinkles in computer animation that allow the action to follow the lead of Tim's vivid fantasy life.
Those nostalgic underpinnings are also nicely incorporated into the appropriately bubbly score by Hans Zimmer and frequent collaborator Steve Mazzaro.(SD-Agencies)