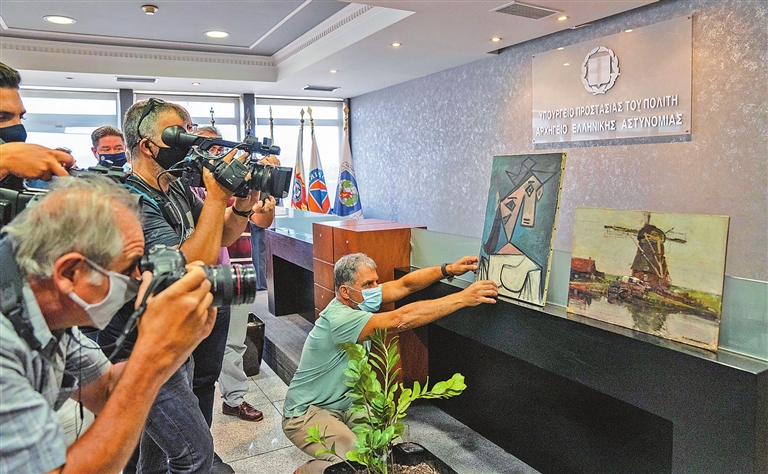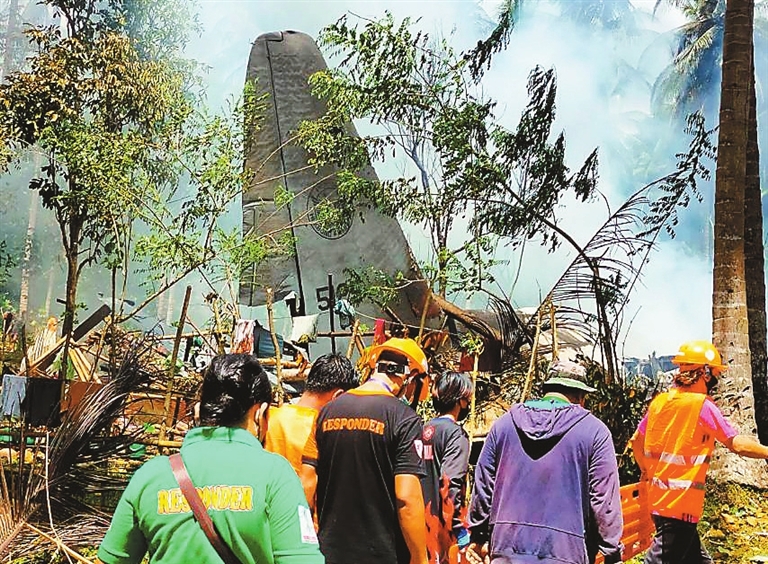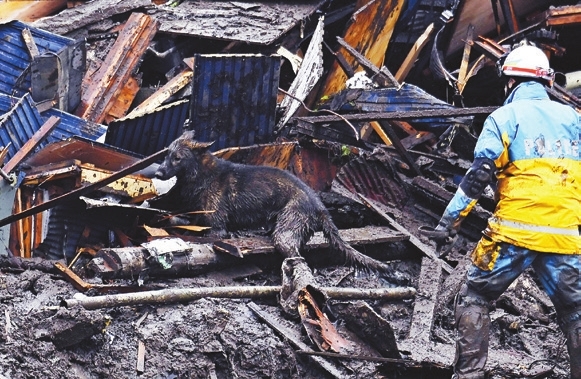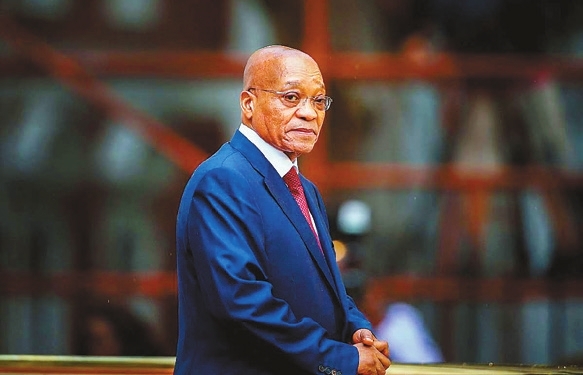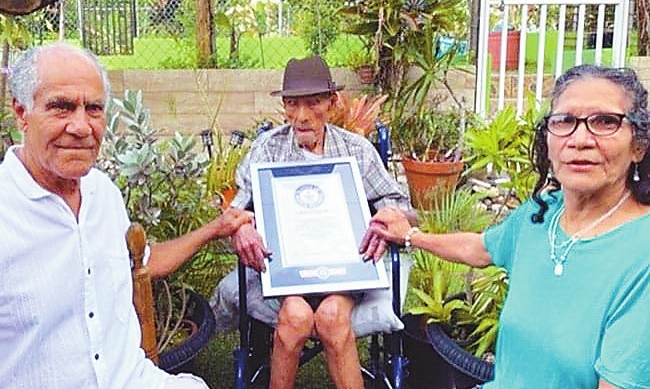 Greece recovers Picasso years after gallery heist
The paintings "Woman's Head" (L) by Pablo Picasso and "Mill" by Piet Mondrian, both stolen from Greece's National Gallery in 2012, are on display during a presentation to members of the media at the Ministry of Citizen Protection in Athens, Greece, on June 29. Greece announced it has recovered the two paintings that were stolen in an audacious heist at the National Gallery. Xinhua
50 killed in Philippine plane crash
Philippine troops found the last five dead from the crash of a transport aircraft in the south, raising the death toll to 50 in the military's worst air disaster, officials said on Monday.
The Lockheed C-130 Hercules was carrying 96 mostly combat troops when it overshot the runway while landing on Sunday at the Jolo airport in Sulu province, military officials said.
It slammed into a coconut grove beyond the airport and burst into flames in a noontime disaster witnessed by horrified soldiers and villagers. Troops, police and firefighters rescued 49 military personnel, including a few who jumped off the aircraft before it exploded and was gutted by fire.
Japan searches for those missing in mudslide
Rescue workers slogged through mud and debris on Monday looking for dozens feared missing after a giant landslide ripped through a Japanese seaside resort town, killing at least three people.
Eighty people were still unaccounted for, according to Shizuoka prefectural disaster management official Takamichi Sugiyama. Officials were preparing to release their names, hoping to reach some who might not have been caught in the landslide.
Initially, 147 of those people were unreachable, but that number was revised downward after city officials confirmed some had safely evacuated or were away when the disaster struck, it said.
Zuma says he'll appeal jail term
Ignoring efforts to defuse a tense standoff, former South African President Jacob Zuma told hundreds of supporters gathered outside his rural estate on Sunday that he is appealing his 15-month prison sentence and impending arrest by police.
South Africa's top court, the Constitutional Court, last week sentenced Zuma to prison for defying a court order that he should testify before a commission investigating allegations of rampant corruption when he was president from 2009 to 2018. Several witnesses, including former Cabinet ministers and top executives of state-owned corporations, have testified of Zuma's wrongdoing, including allowing his associates, the Gupta family, to influence his Cabinet appointments and lucrative state contracts.
Zuma did not turn himself in to authorities within five days, as the court ruling had ordered, and now faces arrest by police.
Oldest man still living is almost 113
Emilio Flores Marquez from Puerto Rico has become the world's oldest living man at 112 years and 326 days, Guinness World Records said last week.
Marquez, who was born in Carolina, east of the Puerto Rican capital of San Juan, in 1908, was recognized by Guinness and awarded a certificate at his home just a few kilometers from his birthplace.
Asked about his longevity, Marquez — known as "Don Milo" to his friends — said the secret to his advanced years lay in compassion.
9 Canadian churches set ablaze amid anger
At least nine Catholic and Anglican churches across Canada have gone up in flames amid a backlash over the country's use of church-run residential schools to forcibly assimilate indigenous children from the late 19th century until the 1970s.
Fox News reported on Sunday that the majority of the church fires occurred on indigenous First Nations land. The recent discoveries of hundreds of unmarked graves at former residential schools appear to have made churches a target.
Historically, more than 150,000 First Nations children were required to attend state-funded Christian schools as part of a program to assimilate them into Canadian society. They were forced to convert to Christianity and not allowed to speak their native languages.
(SD-Agencies)