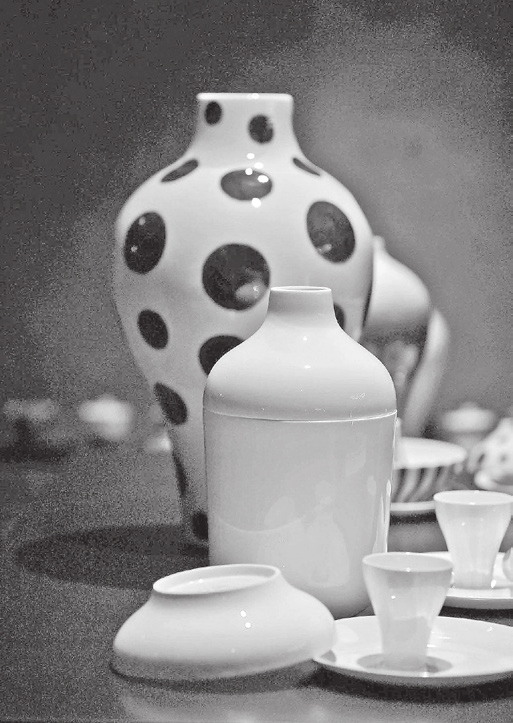 The newly opened La Vie in Shekou is a comprehensive space for exhibitions, readings, performances and leisure where visitors can check some new exhibits now.
You can wander freely in the spectacular space dotted with Guangdong artist Nathan Zhou's graffiti, appreciate every subtle improvised detail and interpret the connection between different artistic images in your own way.
Zhou's application of highly vivid and saturated color palettes and the powerful expression of intuitiveness provide viewers with alternative attitudes and methods for observing the world. Using graffiti and collage as primary techniques, he infuses his works with the strong feel of a personal diary. Deciduous topics, captivating image, narrative chronicles and the artist's unique language are united as a method, creating fulfilling and inspiring tension, which echoes in different works.
Zhou's works have been exhibited at Nanjing's Sifang Art Museum, Shanghai's chi K11 Art Museum, Guangzhou's chi K11 Art Space, MoCA in Shanghai and Beijing's Central Academy of Fine Arts.
Art, design and crossover —these are the labels that have followed designer Yin Jiulong throughout his artistic career. At La Vie, visitors can admire an array of his creative porcelain designs. Regarding himself as "good at connecting different visual elements," Yin unites his modern visual language with traditional ceramic craftsmanship. "I blend very streamlined modern patterns into these traditional objects, while preserving the sleek and simple lines and classic form of the vessels," he said.
The designer also incorporates modern, minimalistic visual re-interpretations, like polka dots, stripes, lozenges, and gradients, into the traditional blue-and-white porcelain pattern to give it a contemporary taste. "Of course, I'm not the only artist to make use of these elements, but I want to keep experimenting with them," he said.
Yin graduated from Chengdu University and has participated in many art and design exhibitions in China and abroad. He has designed corporate identities for several international cultural and artistic institutions. In recent years, he has worked in spatial and product design. In his crossover efforts, he aims to break down the boundaries between art, design and living.
Dates: Until Aug. 28
Booking: WeChat account "lavie202188"
Venue: La Vie, inside G&G Creative Community, 9 Liyuan Road, Nanshan District (南山区荔园路9号G&G创意社区内La Vie物质生活)
Metro: Line 2 to Shuiwan Station (水湾站), Exit D
(SD News)