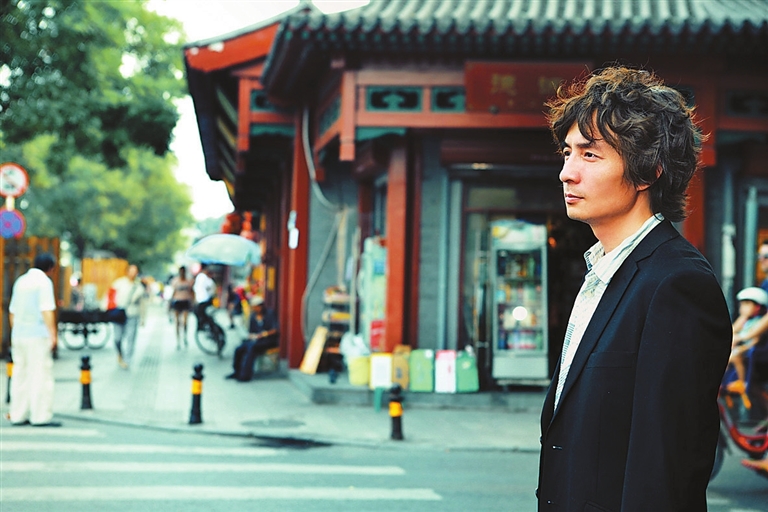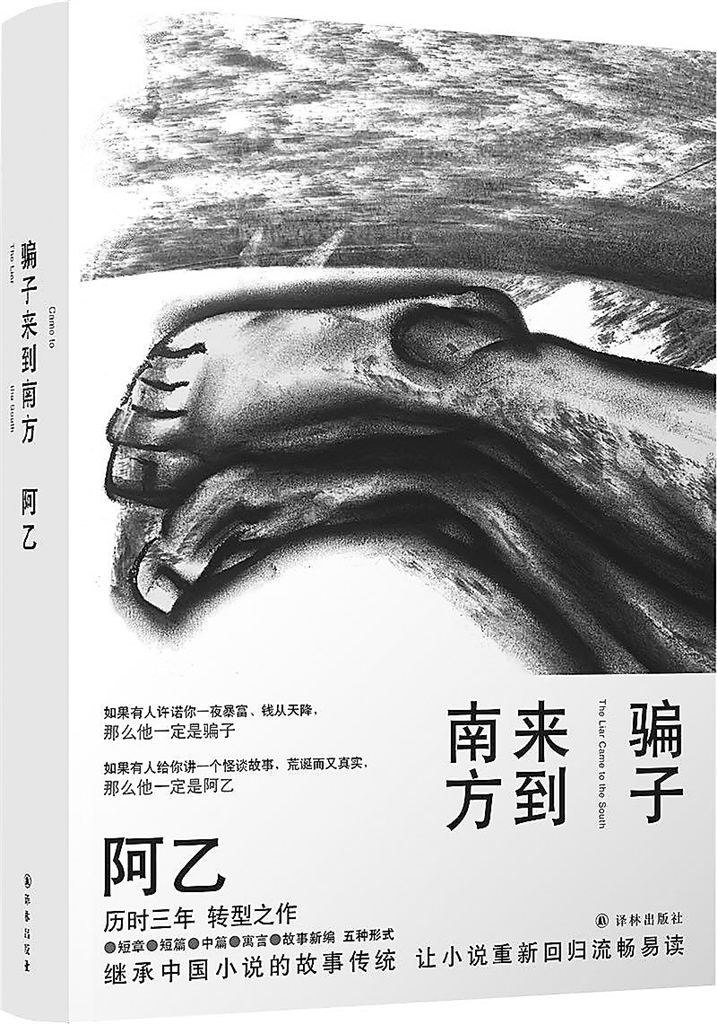 ON a late spring day at a shopping mall in Beijing's Chaoyang District, writer A Yi arrived at One-Way Space looking gaunt.
He apologized for being late and started talking about his health.
"I will breathe heavily if I walk a bit faster carrying several books," he says, as he puts his green backpack down and starts taking books out of his bag.
As one of the best novelists in China, the 45-year-old author is always modest, warm and humorous at public events. However, his works are often grim and full of dark twisted souls, especially crime stories. His novella "A Perfect Crime" has been translated into French, English and other languages.
Seven years ago, pressure and anxiety almost destroyed his health when he was writing his first novel "Wake Me Up at 9 AM." Subsequent treatment saved his life, but caused problems with his lungs.
In addition to physical discomfort, A Yi found that he had exhausted writing of the rural areas after finishing "Wake Me Up at 9 AM," so he changed his writing direction.
"By exhaustion, I don't mean I have used up all my experiences regarding rural areas. It refers to the rural background as the social stage that has disappeared," he says.
"When we go back to the countryside, there are only left-behind children and elderly folk who are either on the brink of death or going to move out. So in the end, there are only old houses and tombs in the villages," he continues.
"So if you continue writing novels about the old countryside in your memory, it will be absurd because the whole society is turning into a New York packed with high-rises."
His latest book "The Fraud Has Come to the South," which was published in late April, is a collection of eight short stories, a novella and four fables.
The eight short stories are divided into three categories — mini stories, short stories and story adaptations, one of which is based on the first chapter of "Iliad," another on a short story by Qing-Dynasty (1644-1911) writer Pu Songling, and a story by Argentine writer Julio Cortazar.
All of the stories were written between 2015 and 2019 after "Wake Me Up at 9 AM," when A Yi was exploring a new direction in his writing while collecting ghost stories. Instead of "trading his life for writing," he started writing for fun and without limitations.
This free spiritedness is shown in the varied lengths and topics in the new collection.
He does not set any word limits so that a story can end at 800 words, just like those by Kafka or Chekhov. Or it can run as long as several hundred thousand words.
The diverse topics in the collection also show the freedom that A Yi has as a mature writer.
The mini story "Leftover Dregs" is a quasi sci-fi story of a young healthy man falling in love with a rich older woman. The woman will turn young and beautiful once she draws vigor from her willing lover through a pipe connecting their bodies. To satisfy his beloved, the man was eventually drained to death.
In the short story "Lifestyle," A Yi created a seemingly illogical loop of character Bi Guichou's fate. Jealous of his neighbor Pan Xuefu, whose son-in-law Que Chunsheng brings home a good chunk of imported beef, Bi rejects Pan's offer of beef and leaves home to buy meat in town. However, Bi is crushed by passing cars and trucks in the pouring rain.
In the fable "A Kid Who Wanted to Learn Magic," A Yi borrowed the concept of four-eyed people from a ghost story he collected. A boy wanted to learn magic and his master told him to look for a four-eyed person, who turned out to be the form of a weird pregnant woman.
"I just want to scare children," says A Yi laughing.
"Originally, many stories in 'Grimms' Fairy Tales' are very dark and scary. When I showed this story to a child's mother, she told me she wouldn't let her child read it, worrying that it would cause permanent trauma."
Though he enjoys writing freely, A Yi has also not shunned his responsibility as a writer to care for reality.
In "The Fraud Has Come to the South," he tells a story about how a fraud deceives investors of their life savings.
"In reality, there are so many people who have been cheated. Almost every Chinese person has been harassed by fraudsters. Even if there are many people who have not been deceived themselves, they have received phone calls from fraudsters, or very likely they have a classmate or a relative who has been deceived," he says.
"Theoretically and in practice, every Chinese person has experienced fraud, which is an extensive phenomenon. I have friends and relatives who have been deceived. So I wrote this novella out of anger."
A Yi feels strongly about his writing to bring this issue of fraud to light.
"This is a world full of fraud. I have the responsibility to bury them alive in my story," he says. "It's a kind of hatred, but also helplessness."
For two years, A Yi has been collecting ghost stories. He has collected about 200 so far, but felt that those ghost stories could not touch him, so he dropped the project and started writing a novel.
"The ghost stories or this new book is just a process and it was not until lately that I have directed myself on the right track," he says.
He writes 800 words a day. He says he feels happy writing a novel that is not about the outside world, but an autobiographic novel that reflects how the inner world of his generation has changed throughout the years.
"Now, it's a joy to write. Every morning when I get up, I will see the basin of inspiration so full that I have to delete two-thirds of the material," he says.
"My writing now is like a call for bids. If this topic does not let me feel happy and easy, I won't touch it. I write for fun, not for fatigue."
(China Daily)