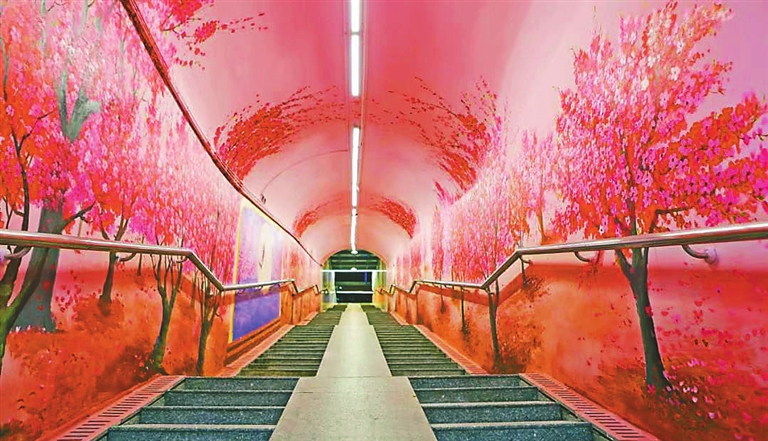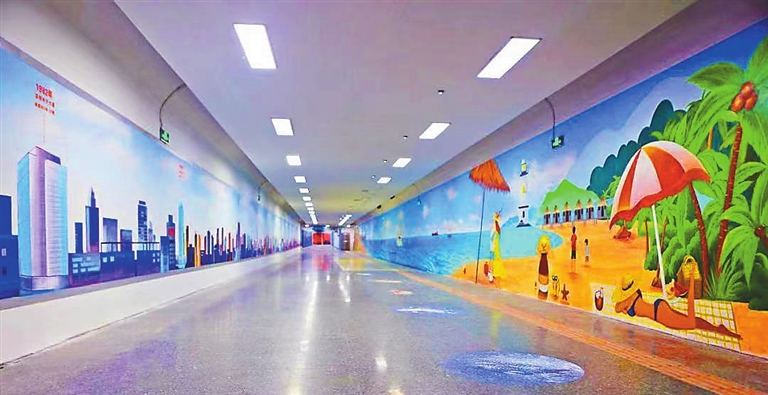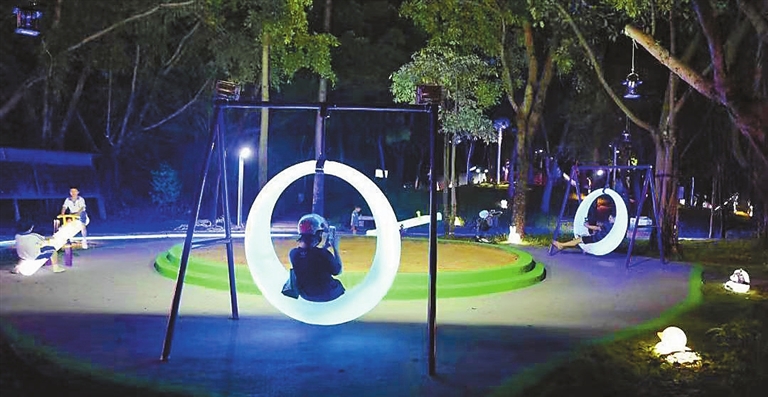 To improve the residents' liveable environment in Dongxiao Subdistrcit, Luohu District, a children's park has been built and two public areas have recently been facelifted. As part of the public space upgrading, the Dongxiao Subdistrict Office installed lights, murals and plants to those once-ignored areas to create a people-oriented, child-friendly and high-quality environment, so that residents can enjoy a happy and dynamic urban experience.
Dongxiao Children's Friendly Park
东晓儿童友好公园
Near the Buxin Metro Station, Dongxiao Children's Friendly Park is located at the intersection of Jinzhou Road and Jindaotian Road. Covering 1,000 square meters, the street park not only has basic amusement facilities such as sandpits and slides but also features interactive light installations, so that at night some facilities are illuminated. With light projections on the lawn, the park becomes a colorful world of flowers in which children can immerse themselves at night.
Buji Farm Produce Market Underpass
布吉农批地下通道
You could never have imagined that the dark and damp underpass of the Buji Farm Produce Market near the Caopu Metro Station would be turned into a "selfie booth" thanks to a variety of newly-painted murals on the tunnel.
A 60-meter-long mural depicts many Shenzhen's landmarks, such as the Civic Center, Diwang Mansion and the Shenzhen International Trade Center Building, in celebration of the 100th anniversary of the founding of the Communist Party of China.
Youngsters should not miss the murals of peach blossoms that were inspired by scenes from popular Chinese romance TV series "Eternal Love" starring Yang Mi and Mark Chao. And some steps in the underpass are now installed with colorful lights, increasing the fun of walking in the tunnel at night.
Caopu Overpass 草埔立交
Also near the Caopu Metro Station, the 3,996-square-meter green land under Caopu Overpass is dotted with pink trumpet trees, cordyline fruticosa, dagger plants and other bushes for a layered urban landscape. (Cao Zhen)