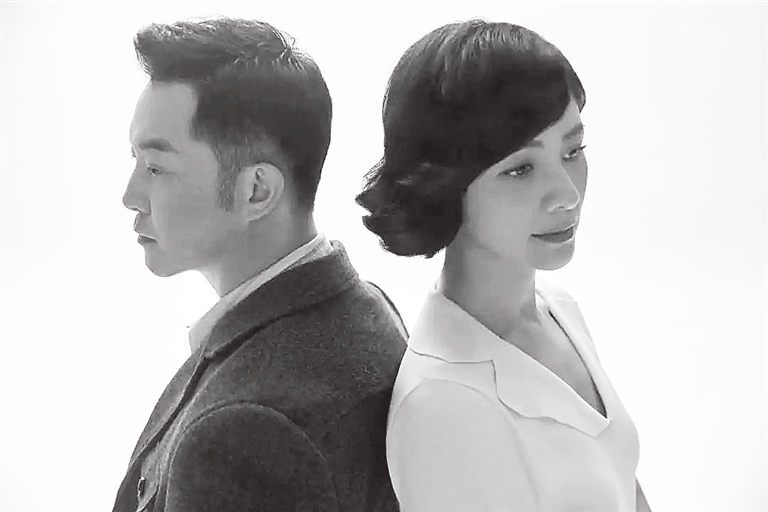 The Chinese play "Revolutionary Road," adapted from U.S. author Richard Yates' famous novel of the same name, will be staged in Shenzhen next month.
The play, starring Chinese couple Sha Yi and Hu Ke, is set in the 1950s. The novel is the story of Frank and April Wheeler, a young, middle-class couple living in a Connecticut suburb with their two children, who struggle with the idea of seeking a better life in Paris.
Published in 1961, the novel was nominated for an American National Book Award. It was adapted into a movie in 2008, which was directed by Oscar winner Sam Mendes and starred Leonardo DiCaprio and Kate Winslet.
"We want to do it because the story is relevant to contemporary Chinese audiences, especially the rising middle-class," says director Jiang Tao, who is also a professor at the Central Academy of Drama in Beijing. "The story mirrors our present existence and inspires us to think about our lives. As a realistic play, it presents the life the way it is, rather than the way you long for, including disappointments, awkwardness and quarrels in life," said Jiang.
Hu, 46, is a TV host-turned actress. In 2018, she played the lead role of Cui Ping in the Chinese play "To Lurk," which was based on a popular TV drama of the same name. The play, which was also directed by Jiang, toured the country and staged 100 shows.
Sha, 43, is known for playing roles in TV dramas. "I was impressed by the portrayal of the dullness of conformity in the novel as well as the couple's yearning for something more," says Sha.
Hu and Sha have been married for more than 10 years and have two sons. "There are many couples like us, who live a stable and secure life. It takes courage to acknowledge the emptiness and hopelessness as April Wheeler does in the story," Hu says.
Time: 8 p.m., Aug. 14; 3:30 p.m., Aug. 15
Tickets: 80-680 yuan
Booking: WeChat account "GuangmingArtCenter"
Venue: Guangming Culture and Art Center, Guanguang Road, Guangming District (光明区观光路光明文化艺术中心)
Metro: Line 6 to Fenghuang Town Station (凤凰城站), Exit B
(SD News)