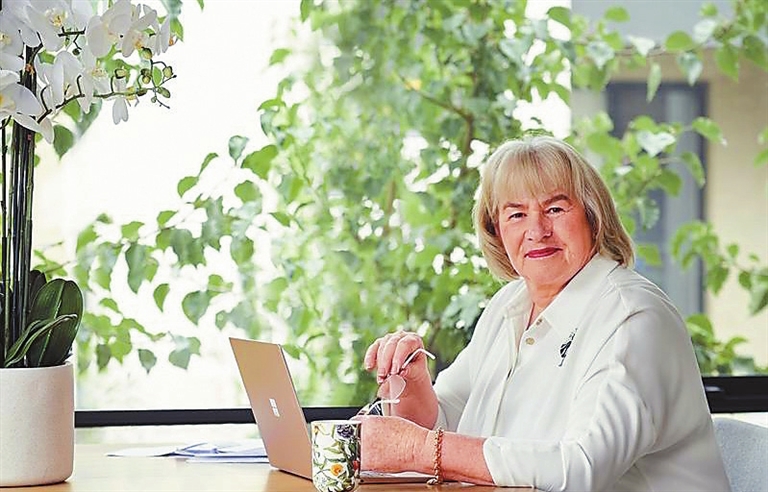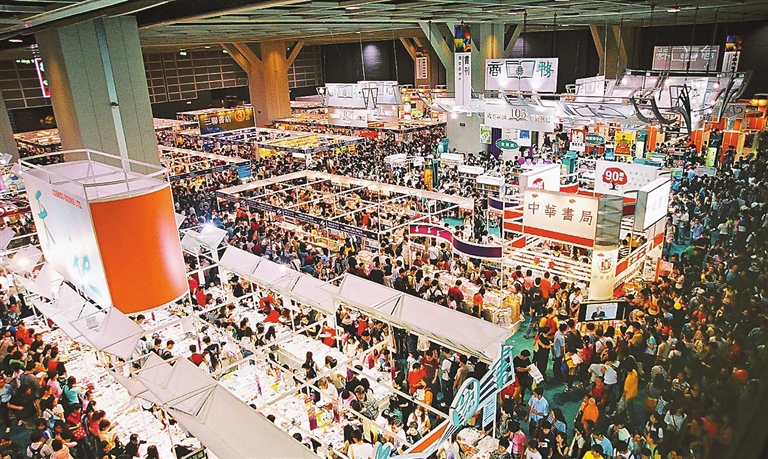 BOOKWORMS can once again rejoice: Hong Kong Book Fair is back this week after being absent for a year because of the pandemic.
Organized by the Hong Kong Trade Development Council, the six-day event has previously attracted upwards of 1 million people keen on snapping up first-edition volumes and finding literary bargains in its previous editions. With more than 700 exhibitors, the fair's 31st edition, which will run from Wednesday to July 20, is themed around "Inspirational and Motivational Reading" and will be part of a monthlong citywide Cultural July campaign.
Approximately 600 online and offline events will take place concurrently at the fair, including exhibitions with a distinctly Hong Kong message. At the Art Gallery, set up outside Hall 3 of the Hong Kong Convention and Exhibition Center, Bruce Lee fans can check out memorabilia about the action star from his Hollywood heydays. The exhibition is called "The Dragon Never Dies — Bruce Lee @80." The display underscores Lee's strong ties with Hong Kong, evident in iconic photos such as Lee with the Star Ferry as a backdrop as well as some of his key movie moments captured on Hong Kong postage stamps.
Founded in 1953, Children's Paradise was a much-beloved kid's magazine until the last edition rolled out in 1994. The "Cherished Memories of the Children's Paradise" exhibition will display iconic illustrations from the publication, taking fair visitors on a stroll down memory lane.
There is still more than a year to go before the Hong Kong Palace Museum opens to the public in the West Kowloon Cultural District. An exhibition at the Art Gallery will showcase a number of related cultural artifacts to whet the appetites of visitors interested in Chinese antiquities.
"We invited Chinese authors from around the world," explains Benjamin Chau, deputy executive director of the HKTDC. "But we also want to underscore that Hong Kong is an international city."
Both Chinese- and English-speaking readers will get a chance to learn more about their beloved authors. Local authors Rap Chan, Su Hei and Shirley Loo will put their favorite things on display as part of a showcase titled "Words to Warm the Heart" to help fair visitors delve into a writer's creative journey. Budding Chinese authors get a platform to share creative ideas in the Eight Seminar Series, while their more well-known counterparts will speak at the Renowned Writers Seminar Series.
Australia-based New Zealand author Heather Morris will be part of the English and International Reading Series, speaking online and sharing how listening makes up part of the storytelling process with audiences in real time. Initially a screenplay writer, she met Holocaust survivor Lale Sokolov, whose story served as the material for her best-selling debut novel "The Tattooist of Auschwitz."
For the first time since the fair's launch, a food fair will run simultaneously at the Convention Center. "All of us reach for delicious snacks to accompany a good book," states Chau. "World of Snacks will offer products to purchase and try at home. There will also be demonstrations for those keen to learn how to make treats."
If that weren't enough, an Education and Careers Expo and a Sports and Leisure Expo will run simultaneously with the book fair at the Convention Center. "The popularity of staycations during the past year has shown how important leisure is to Hong Kong people," says Chau. "For the Education and Careers Expo, we are partnering with shopping malls across the 18 districts to gain more exposure."
He recommends purchasing tickets online, to get past the long lines. "We only accept Octopus card payments for on-site ticket purchases," he cautions.
Hong Kong Book Fair
Date: July 14-20
Venue: Hong Kong Convention and Exhibition Center, 1 Harbor Road, Wan Chai, Hong Kong
(China Daily)