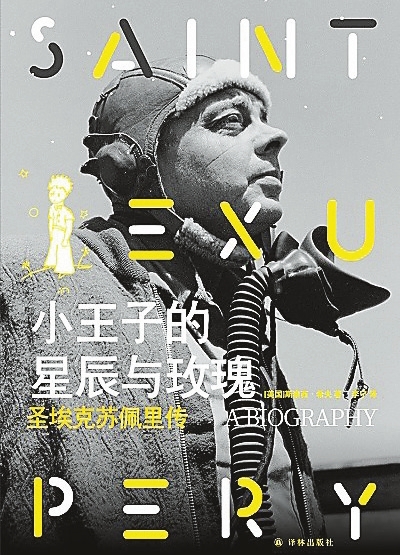 AS the 121st birthday of French writer Antoine de Saint-Exupery fell on June 29, a Chinese translation of "Saint-Exupery: A Biography" by U.S. writer Stacy Schiff, published by Yilin Press, was recently released.
In China, Saint-Exupery is most famous for his story "The Little Prince," which has been translated into more than 300 languages since it was completed more than 70 years ago.
The biography tells stories about the writer's adventurous life. Saint-Exupery was among the first generation of pilots that flew over snow-capped mountains and deserts to deliver mail. On several occasions, he was stranded after a crash but survived each time. In 1943, he returned from the U.S. despite his injuries to join a recon squadron and fight in World War II. On July 31, 1944, 44-year-old Saint-Exupery disappeared on a mission, just 25 days before Paris was liberated. As a national hero of France, his name was carved on the wall of the Pantheon in 1967.
Schiff's biography presents the extraordinary life of Saint-Exupery while referencing a panoply of published materials, including diaries, letters and interviews with his family and friends.
Apart from "The Little Prince," Saint-Exupery's "Courrier Sud and Vol De Nuit" won the French literary awards Prix Femina and Grand Prix of the Académie Française respectively.
Schiff is a best-selling nonfiction writer. Her "Véra: Mrs. Vladimir Nabokov" won the Pulitzer Prize. Her "Cleopatra: A Life" won the PEN/Jacqueline Bograd Weld Award for biography. These two books as well as her most recent, "Witches: Salem, 1692," have been translated into Chinese.
(SD-Agencies)