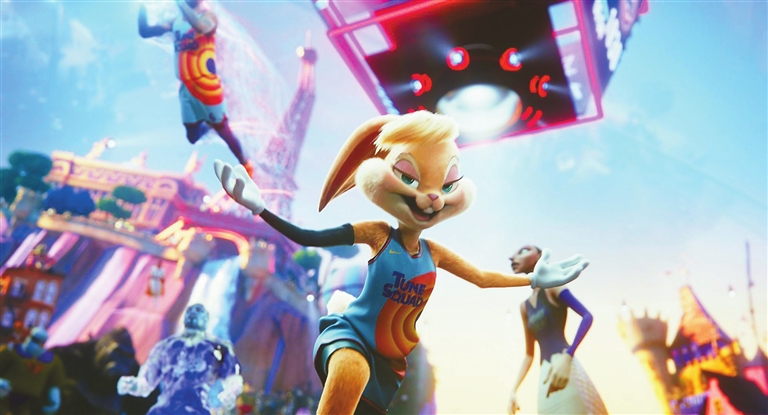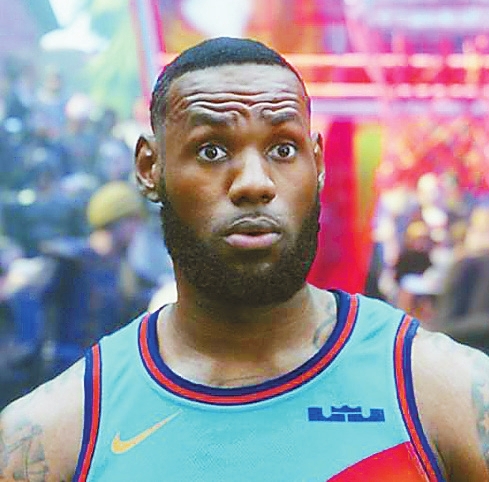 With nostalgic references to the 1996 movie "Space Jam" and the expansive worlds of "Looney Tunes" and many other Warner Bros. characters, this film is an example of product placement in overdrive.
Switching out the previous film's star Michael Jordan for current NBA juggernaut LeBron James, the sequel casts King James as a hard-nosed father struggling to connect with his pre-teen son, Dom (Cedric Joe). While LeBron pushes his son to follow in his footsteps on the basketball court, Dom is a tech wiz who has designed his own video game and longs for a career as a developer. While at a pitch meeting on the Warner Bros. lot, LeBron and Dom are sucked inside the Server-Verse, a digital world housing all of WB's properties and overseen by the megalomaniac artificial intelligence Al-G Rhythm (Don Cheadle).
Dreaming of fame and recognition of his own, Al-G has created Warner 3000, a groundbreaking software that will digitally insert users into their favorite classic Warner Bros. films and television shows. When LeBron rejects Al-G's offer to partner on the project, the furious A.I. kidnaps Dom and challenges the NBA star to a basketball game to win freedom for both himself and his son. In desperate need of a team of players, LeBron lands on Tune World where a deflated Bugs Bunny (Jeff Bergman) remains alone after the rest of his gang sought adventure throughout the worlds of the Server-Verse. Joining forces, LeBron and Bugs must journey through the Warner Bros. worlds to reunite the "Looney Tunes" squad before taking to the court to defeat Al-G and his Goon Squad.
On a narrative level, "Space Jam: A New Legacy" is essentially a lazy rehash of the original film's plot.
The plot culminates when the main event begins and the basketball court sidelines are literally stacked with dozens upon dozens of Warner Bros. characters from the last nine decades. Baby Jane Hudson from "What Ever Happened to Baby Jane?" rubs shoulders with Mr. Freeze from "Batman & Robin." The Night King from "Game of Thrones" claps and cheers next to Stanley Ipkiss from "The Mask." They're all here and it's as bizarre as it sounds.
The big showdown arrives with 45 minutes still left on the clock, which is almost as long as an actual game of basketball. If you find yourself tired of the rather repetitive action on the court, perhaps you can kill time by playing a game of spot the cameo.
If you tear away all the endless pop culture references, "Space Jam: A New Legacy" could actually be an enjoyable little film.
In a visual sense, it's a surprisingly beautiful piece of cinema. The 2D and CGI character animation is spectacular and wonderfully detailed, especially on members of the squad with fur.
It's always a difficult challenge updating 2D characters into 3D animation, but it's pleasing to see the meticulous care Warner Animation Group have taken in updating Bugs and co. for the 21st century. The set-pieces burst off the screen with an array of special effects, entertaining action, and bright on-screen overlays.
James is not an actor, so his performance is best when he's on-court or performing physical gags. The father-son narrative thread is charming and effective, with Joe proving deft at playing a kid who desperately wants his father to see him for who he really is.(SD-Agencies)