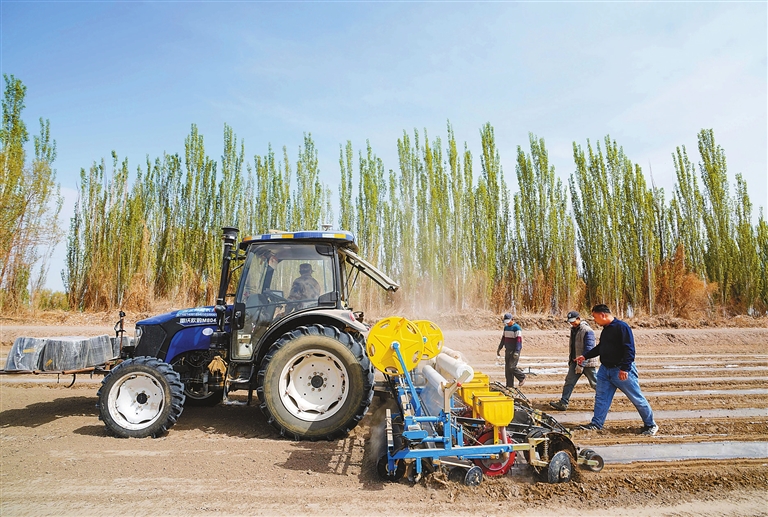 CHINA'S national carbon emissions trading market will commence trading this month, with all preparatory work ready, the Ministry of Ecology and Environment (MEE) announced yesterday.
The market is an important policy tool to achieve China's goals of carbon peak and carbon neutrality by using market mechanisms to control and reduce greenhouse gas emissions and promote green and low-carbon development.
The Emissions Trading Scheme was rolled out in February this year.
China's carbon market started with local pilot projects. In October 2011, local pilot projects for carbon emissions trading were launched in seven provincial-level regions, including Beijing, Tianjin, and Shanghai, Zhao Yingmin, vice governor of the MEE, said in a press conference.
Since 2013, the seven pilot carbon trading markets have started transactions, effectively promoting the reduction of greenhouse gas emissions by enterprises in the participating provinces and cities, he added.
More than 2,000 key emission units in the power generation industry are included in trading in the market this year, Zhao said. "We estimate that the carbon emissions of these companies in the first batch trading in the market would exceed 4 billion tonnes of carbon dioxide. This means that China's carbon trading market will become the largest carbon market once it is launched."
Regarding pricing, Zhao said it is very important as the carbon trading market will use price signals to guide the optimal allocation of carbon-emission reduction resources, thereby reducing the emission reduction costs of the whole society.
As the national carbon market has not yet started, it is hard to say what the carbon price will be, Zhao said.
However, judging from the operation of the pilots across the country, the weighted average carbon price in the past two years has been around 40 yuan (US$6.18) per ton, he added.
Zhao said the ministry is now considering designing policies such as improving allowance allocation methods and introducing offsetting mechanisms to guide market expectations toward forming a reasonable carbon price.
(CGTN)