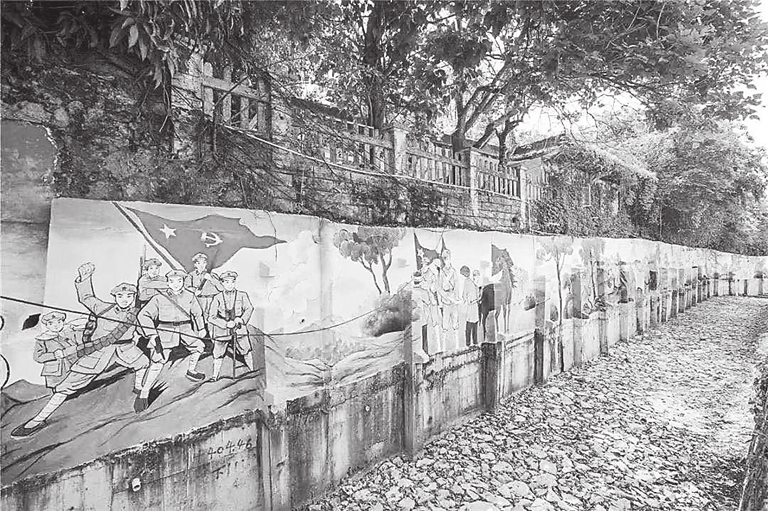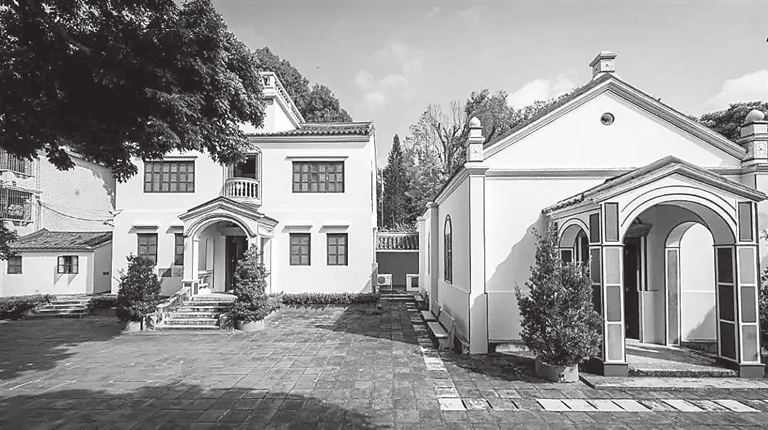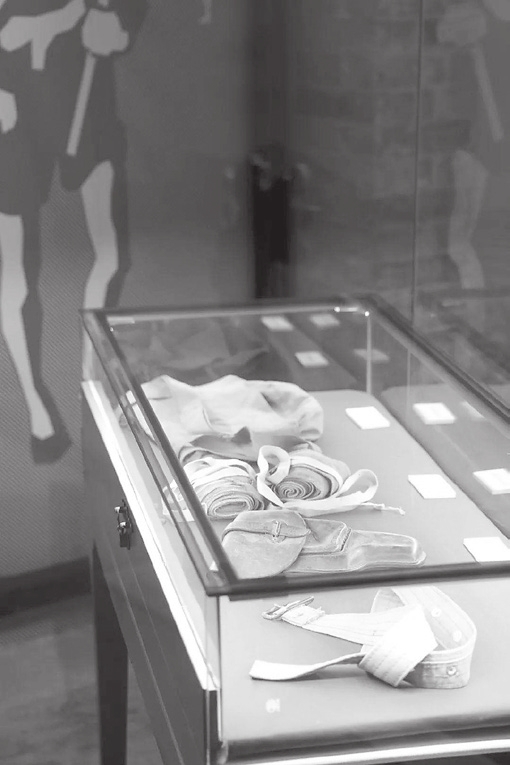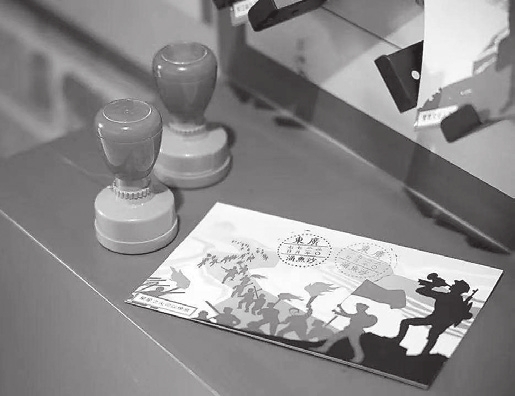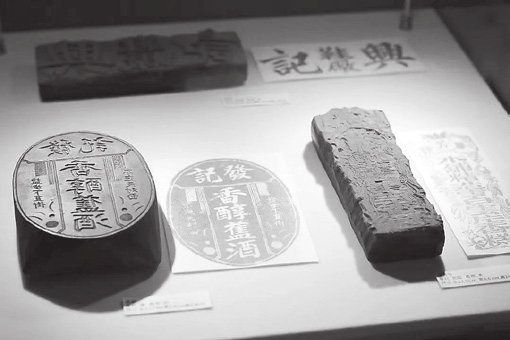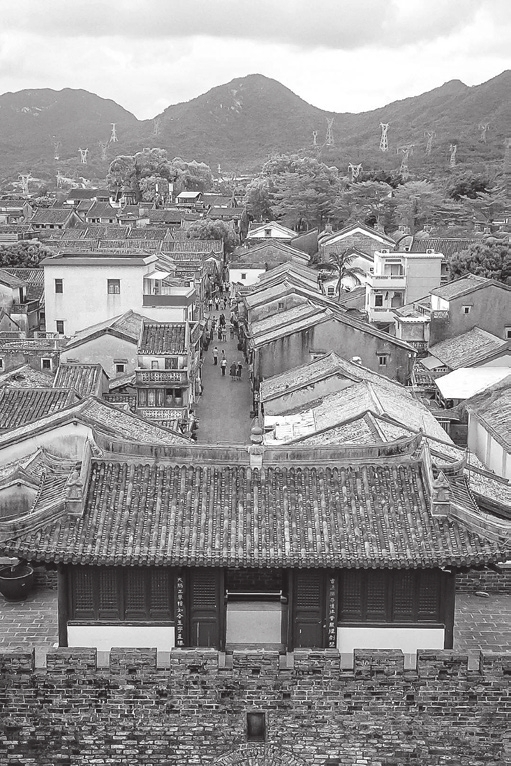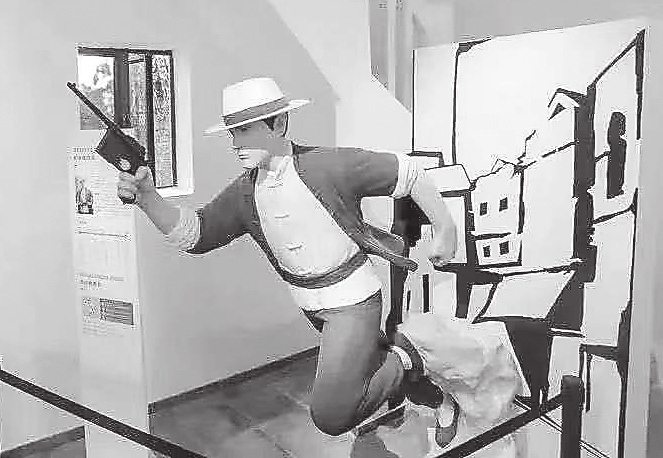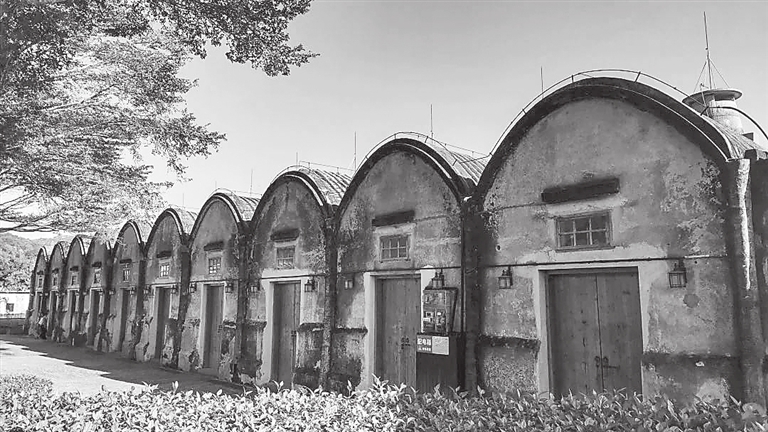 Cao Zhen
caozhen0806@126.com
Dapeng New Area is famous for its picturesque coastal scenery, the vast Shenzhen Dapeng Peninsula National Geopark and the centuries-old Dapeng Fortress but it is also a red area which witnessed local people's indomitable spirit to resist foreign aggression.
Tuyang Community
If you drive from downtown Shenzhen to Dapeng Fortress, you will pass Tuyang Community in Kuichong (葵涌土洋社区) which is a scenic spot of Hakka culture and patriotic education. The community includes the old site of the headquarters of the Dongjiang Column of Guangdong People's Guerrilla Force Against Japanese Aggression (东江纵队司令部旧址), centuries-old Hakka villages, colorful murals and a coastal promenade.
The Dongjiang Column headquarters building used to be a church built by Italians in 1912. After Japanese invaders landed in Daya Bay in Huiyang on Oct. 12, 1938, a batch of Communist Party of China (CPC) members were sent to Dongguan, Bao'an, Huiyang and Zengcheng to organize guerrillas. By December 1938, more than 200 people had joined the guerrillas formed by Zeng Sheng and Wang Zuoyao. In spring 1942, the headquarters of Guangdong People's Guerrilla Force Against Japanese Aggression moved from Longhua to Tuyang Village in Dapeng.
Shayuchong (沙鱼涌) used to be a port for salt trading in the Ming Dynasty (1368-1644) and from the Qing Dynasty (1644-1911) to the 1930s, it was a very important port.
Dapeng Fortress
In Dapeng, the Dongjiang Column defeated troops of Japanese invaders and Chinese traitors many times, liberating important areas such as Shayuchong, Wangmuwei and Nan'ao. Now, an exhibition featuring revolutionary events in Dapeng is being held at the Marquis Temple inside Dapeng Fortress (大鹏所城内侯王庙) until Oct. 7.
Several precious items related to the revolution help visitors understand Dapeng's red history. Visitors who share photos of the exhibition on WeChat Moments can claim postcards illustrated with Dapeng's red stories and figures.
At Dapeng Fortress, you can also visit the old residence of revolutionary hero Liu Heizai (刘黑仔故居). Born Liu Jinjin in 1919 in Dapeng, he was a sharpshooter in the Guangdong People's Guerrilla Force Against Japanese Aggression.
Since late 1935, he had participated in movements against Japanese invaders, including the Great Rescue of Chinese Cultural Celebrities in Hong Kong and Shenzhen in late 1941 and the rescue in Hong Kong in 1944 of Lieutenant Donald W. Kerr, a fighter pilot in the U.S. Army's 14th Air Force. On May 1, 1946, Liu was shot by a Kuomintang troop in a battle in Nanxiong County in northern Guangdong and died at age 27.
Dapeng Fortress was built more than 600 years ago to protect the coastline against pirates. Later on, it was used in the Opium Wars against the British invaders in the 19th century. Old houses in narrow alleyways, fortress gates, temples, wells and other relics are the main attractions for today's visitors.
There are several residences of the Qing Dynasty generals in Dapeng Fortress. The residence of Lai Enjue (1795-1848), who was famous for fighting against British invaders, is the grandest one. The detailed decorations in the 170-year-old residence make the fortress more attractive.
Now, a painting exhibition featuring sceneries in the fortress is being held at the west hall of General Lai Enjue's Residence (赖恩爵将军第) until Oct. 8.
The Coastal Defense Museum (海防博物馆) in Dapeng Fortress used to be a granary for the old town and is now a museum to display relics related to the coastal defense history in Dapeng.
The Coffee Exhibition Hall (咖啡故事展览馆) showcases elegant antique coffee sets from around the world, and the Seal Exhibition Hall (印章故事所) displays more than 400 seals from the Qing Dynasty and the first half of the 20th century.
At night, a 15-minute dazzling light show starts at 7:45 p.m. from Tuesday to Sunday at the north gate of the fortress. The light show with performances recalls Dapeng's rich history.
Dapeng geopark
If you want to explore the ancient history of Dapeng, check out the Shenzhen Dapeng Peninsula National Geopark (深圳大鹏半岛国家地质公园).
The geological reserve covers 46 square kilometers with volcanic remnants formed by volcanic eruptions 146 million years ago and a coast formed between 20,000 and 10,000 years ago, as well as endangered plants and nationally protected animals. The museum inside the geopark introduces the evolution of the Earth, volcanic landforms, minerals and the geological environment in Dapeng.
As an ancient volcano, Qiniang Mountain in this area has breathtaking views of the sea and volcanic rocks.