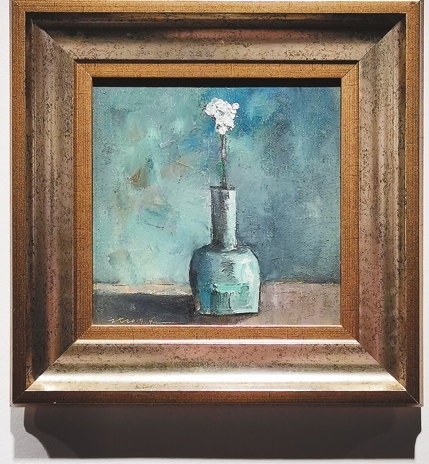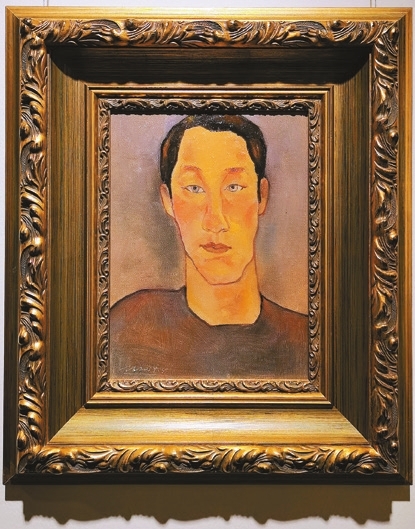 Former Henan Art Museum director Hua Jianguo is exhibiting his paintings at the Guan Shanyue Art Museum. Entry is free.
Hua's oil paintings of portraits are a tribute to Italian artist Amedeo Clemente Modigliani (1884-1920) who is known for portraits in a modern style characterized by a surreal elongation of faces and necks. Hua also simplifies features on the long faces and reduces chiaroscuro to achieve a sense of solitude or anxiety. Hua's oil paintings of flowers also convey a mood of loneliness since he uses dark colors to paint flowers, vases and the backgrounds.
In his landscape oil paintings, he simplifies the subject contour, while using thick strokes and color blocks. Houses, mountains, sky and trees are not carefully depicted, and the simplified subjects convey the most simple and essential beauty of landscapes.
In his ink paintings, he keeps the characteristics of traditional Chinese ink painting for some small parts while in the overall creation of a painting he has moved towards the modern experimental ink painting style. In some of his ink paintings, he places different subjects in a nonlinear perspective frame, using different shades of ink strokes to arrange the black-and-white layout.
Dates: Until July 27
Hours: 9 a.m.-5 p.m., closed Mondays
Booking: WeChat account "gsyart"
Venue: Guan Shanyue Art Museum, Futian District (福田区关山月美术馆)
Metro: Line 3 or 4 to Children's Palace Station (少年宫站), Exit F
(Cao Zhen)