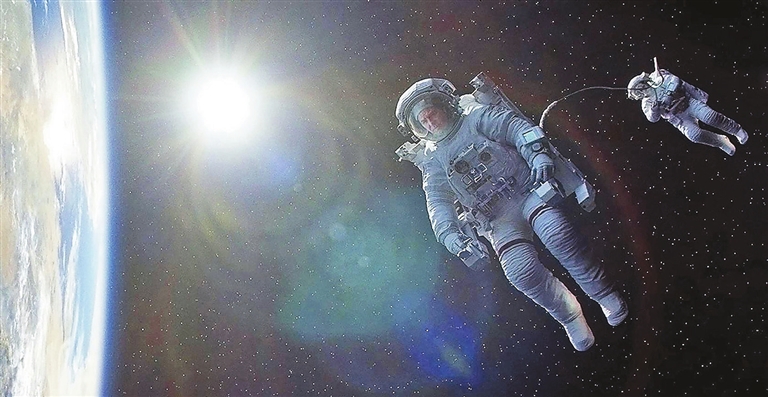 POPULARITY in civilian space travel is increasing as several of the world's billionaires have an ongoing friendly competition. As the space exploration companies send their first crewed vehicles to the edge of space, how soon will space tourism become widely available?
Virgin Galactic
The Virgin Galactic VSS Unity is the most recent civilian spacecraft to push the envelope. Several final suborbital test flights are happening in late 2021 before the company gets clearance to take commercial passengers.
Company founder Richard Branson, three Virgin Galactic senior leaders, and two pilots flew to the edge of outer space Sunday. The VSS Unity flew to what the United States considers the beginning of outer space at 80 kilometers.
To spark a little controversy, most nations consider the Kármán Line at 100 kilometers to be the official start of space. Other space tourism companies are striving to reach this boundary instead of where Virgin Galactic currently flies to.
The successful trip means Virgin Galactic is one step closer to letting civilian flights begin with the first flights departing in early 2022. So far, the company reports 600 active reservations, with each ticket selling between US$200,000 and US$250,000.
The company is having a raffle drawing for two seats on the first flights. Entrants can make a donation to Space for Humanity by Sept. 1 to enter the giveaway.
The Virgin Galactic space experience takes place on the VSS Unity craft built for six passengers and two pilots. Flights depart from Spaceport America in Truths or Consequences, New Mexico.
Guests can enjoy the view of a lifetime and spend several minutes at the edge of space. There are 17 ship windows to look outside. The craft also has several in-cabin cameras to record the experience for posterity.
Blue Origin
Blue Origin is also sending its first crewed suborbital space flight Tuesday. That's nine days after Virgin Galactic's first flight, but the Blue Origin vehicle will fly an additional 20 kilometers to the Kármán Line.
The July 20 test flight is Blue Origin's 16th voyage for the New Shepard vehicle but its first with passengers. It's possible to watch the flight live online at BlueOrigin.com. New Shepard will launch from Launch Site One in Van Horn, located about 190 kilometers away from El Paso, Texas.
The passenger manifest includes Amazon.com and Blue Origin founder Jeff Bezos and three passengers. Two of the other passengers are Mark Bezos (Jeff's younger brother) and Wally Funk, an 82-year-old female test pilot from the 1960s space training missions.
The identity of the third passenger hasn't been revealed yet. However, the lucky passenger paid US$28 million in a charitable auction. The proceeds go to the Club for the Future philanthropic foundation to support STEM education.
If the first crewed flights are successful, the public can potentially start space tourism flights in early 2022.
Just like it was a race between Virgin Galactic and Blue Origin to see which company founder can go suborbital first, it can be a fierce competition to see which company successfully launches the first space tourism flights.
SpaceX
SpaceX is the third American competitor for space tourism. The company doesn't have plans to send its founder, Elon Musk, to space yet as its space travel model is a little more exciting. In typical Elon Musk fashion, SpaceX plans on sending travelers into actual outer space for a multi-day journey. Travelers might be able to stay aboard the spacecraft while orbiting around Earth.
The other possibility is visiting the International Space Station. SpaceX already has the claim of the first post-Space Shuttle crewed spaceflight. This flight took place in May 2020 with two astronauts. Another successful trip Crew-1 Mission in November 2020 successfully docked four astronauts at the International Space Station.
There's no official word when civilians will be able to partake in these overnight missions. Due to the complexity of this travel itinerary, tickets can cost more than US$1 million each.
For now, Elon Musk bought a ticket to take a future Virgin Galactic spaceflight. In time, SpaceX hopes to take missions to the Moon and also to Mars. The Moon landings could happen as soon as 2024, according to the company.
Summary
Aspiring space tourists should first focus on flying either Virgin Galactic or Blue Origin. These flights are easier to do as they only go to the edge of space and will be significantly cheaper. If everything goes according to plan, space tourism can become a reality next year.(SD-Agencies)