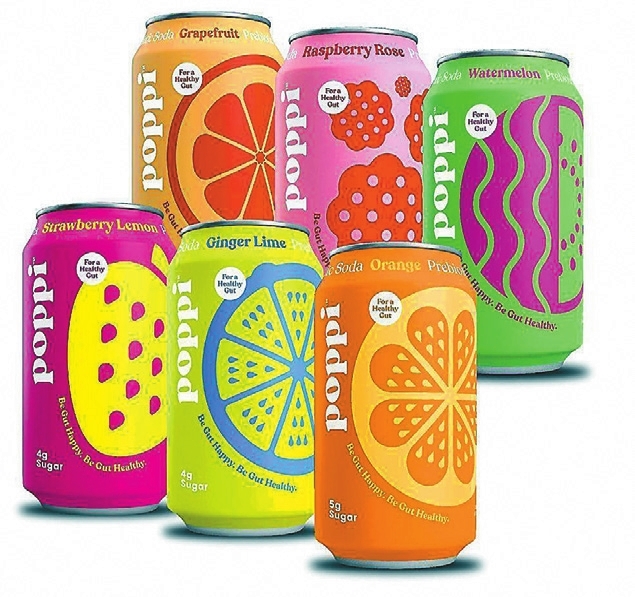 IF a food item is trending on TikTok, it's probably going to find its way into people's cabinets soon enough. Meet Poppi, a prebiotic soda infused with apple cider vinegar that has basically the most aesthetically pleasing packaging we've ever seen. It's no wonder it's the latest craze.
Popular Target fan account @target_junkie shared the finds on Instagram, writing, "Say hello to your new favorite drink! @DrinkPoppi is officially available at Target!"
They continued, "I stopped drinking regular soda about a year now but I still tend to crave something bubbly and tasty and Poppi is just that! This prebiotic soda is not only delicious but it's good for you! With less than 5 grams of sugar in each can, it helps support a glowing skin, boosts your immunity, and aids in digestion! It's infused with apple cider vinegar but I couldn't even taste it!"
Designed to be a healthier alternative to an average soda pop, Poppi describes their products to be full of benefits for immune support and glowing skin. Additionally, the ingredients are packed with all-natural, plant-based sweeteners.
There are tons of tasty flavors available including Strawberry Lemon, Watermelon, Orange, Raspberry Rose and Classic Cola.
(SD-Agencies)